Designed in 2017, the house responds to its unique urban site adjacent to the river and parkland, it was tightly constrained by the conservation area and adjacent listed buildings.
The curved linear form of the boundary wall responds to the historic setting using a contemporary semi dry stone to mark any alterations to the historic wall. It invites the eye into the scheme while clearly delineating public and private. Entrance points are hidden to retain the sense of the lane separated from the houses on this side. As you enter the drive and approach the building careful visual signposting addresses you to entrance points and begins to break down the exclusion.
Behind the wall the house is divided into 2 forms with a linking curved flat green roof and centring the scheme is a cantilevered rammed concrete chimney skewered through the link. Open on 3 sides to the entire social area, the fireplace softens the space as a modern yurt. Externally the chimney acts as a strong visual entry marker locating the house and tying the disparate forms together.
Adjacent to the entry hall is the 'boathouse' which is immediately evident on entering the house as the social space. It connects to the garden landscaping and the river beyond. All existing trees were retained, and the old apple tree is heavily featured by the glazed gable as it breaks the raised decking area defining both internal and external spaces. Tieless Glulam portals allow a vaulted space which seems cavernous adjacent to the flat roofed dining space contrasting and celebrating each. An extruded form creates a pantry beyond the open space with opaque polycarbonate panels allowing light to enter during the day and acting as a lantern to the rear kitchen patio at night.
The principle mass of the scheme is the two-storey form to the rear. Integrating with the tightknit urban setting at the back of the site it holds the service spaces allowing the clean lines of the social spaces to be maintained. Large openings link the first-floor bedrooms and ensuite, over the semi-public driveway, to the garden and riverside parkland beyond. Internally a crystalline hallway was carved to draw one's eye up into the height of the building as you enter.
The house was designed to incorporate a wealth of sustainable measures including a raft of external biodiversification elements, access to the river with a betterment to flood storage volume and sustainable drainage detailing. Within the house the Water Source Heat Pump provides hot water and heating, backed up by a bank of integrated photovoltaic panels. MVHR maintains the internal air quality and a smart house system allows for a greater degree of control over heating, lighting, security and entertainment systems. A strict hierarchy of material choices pushed for the reuse of materials, local sourcing and minimising embodied harmful chemicals and CO2.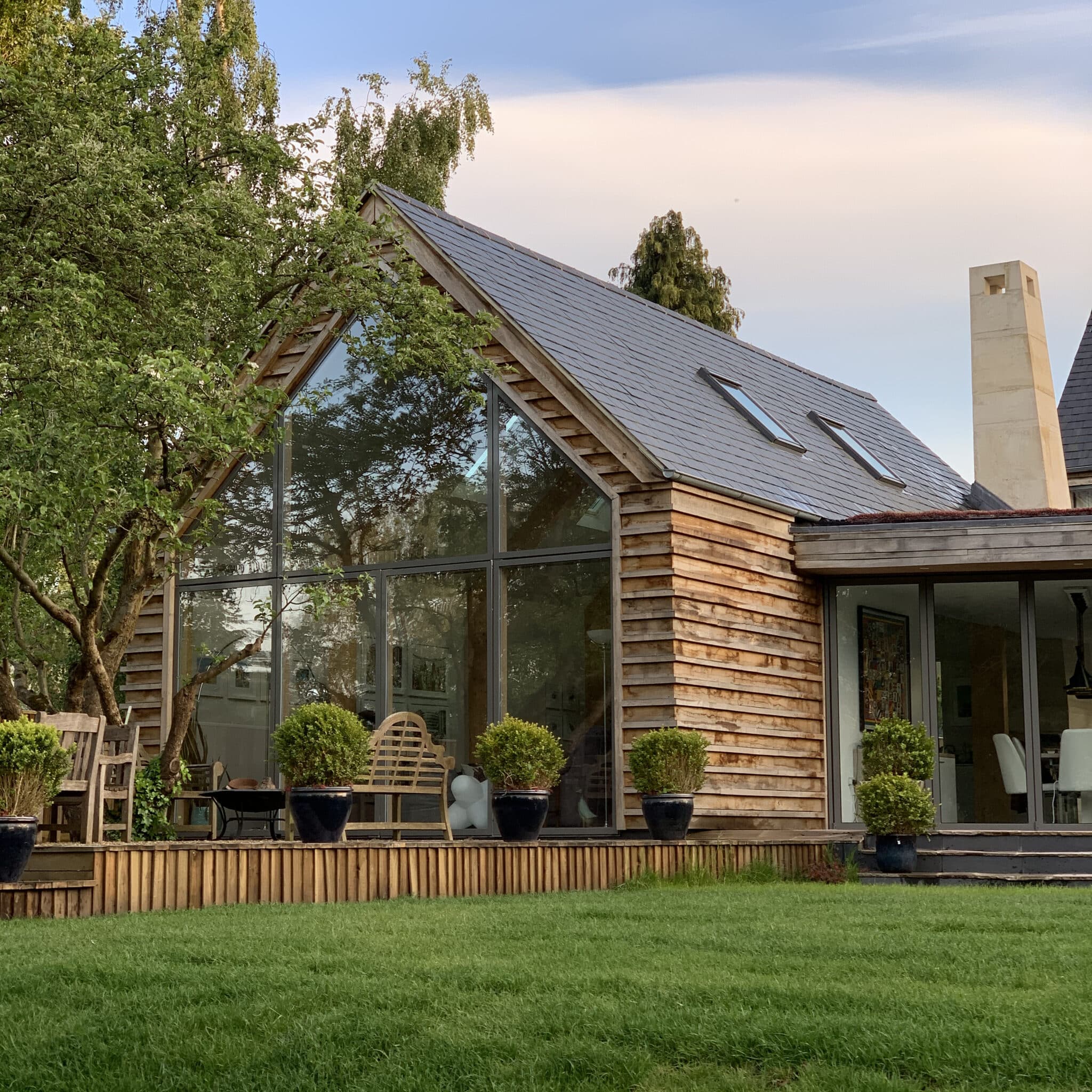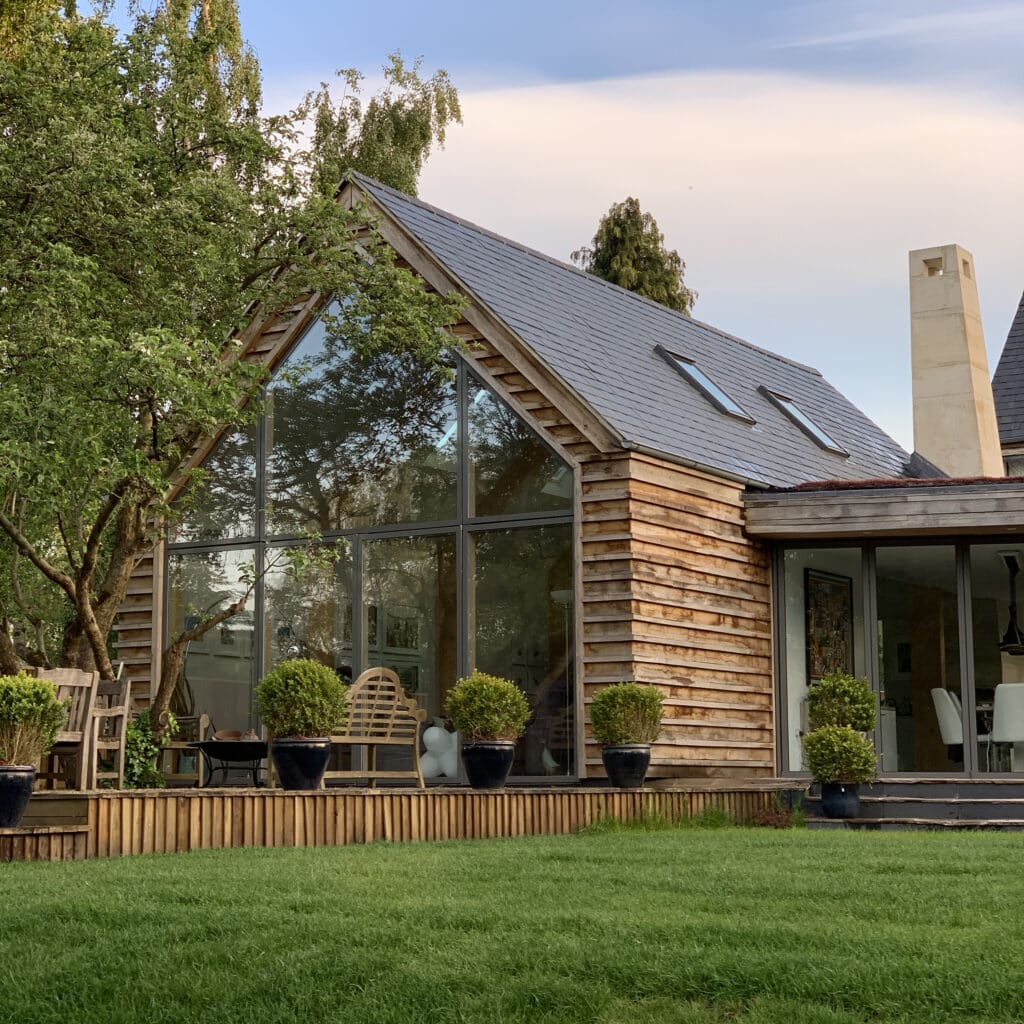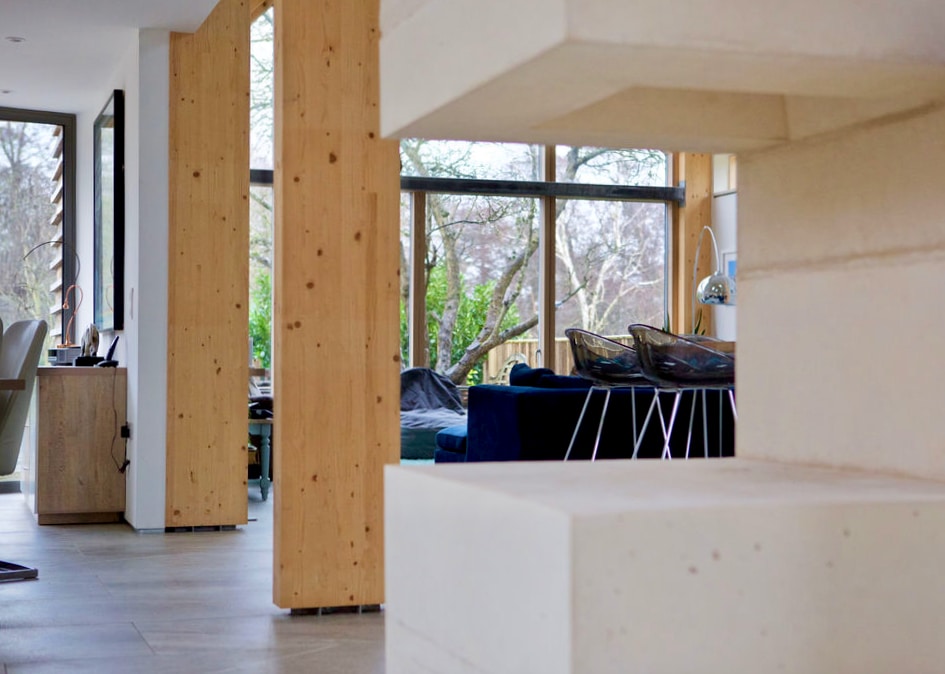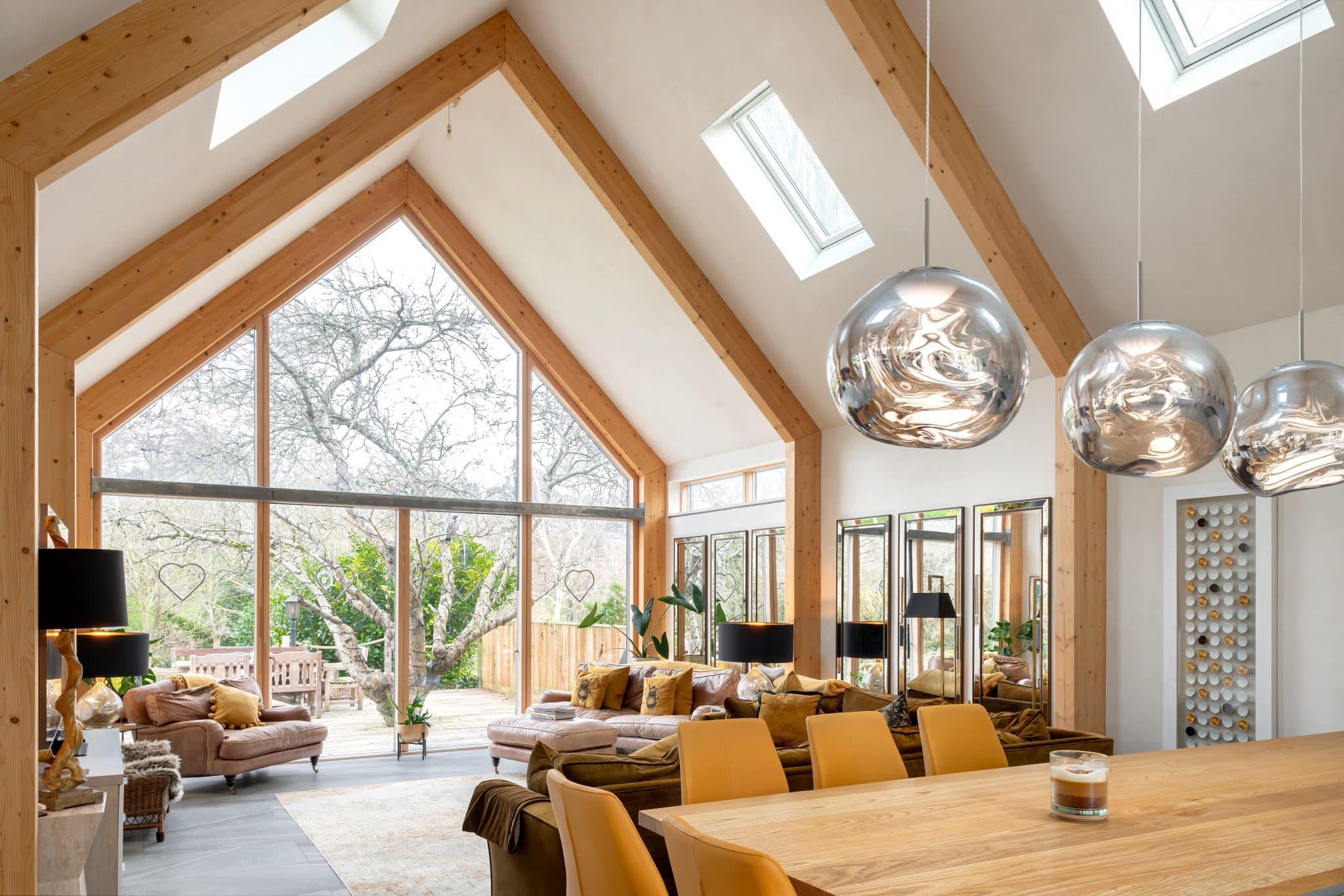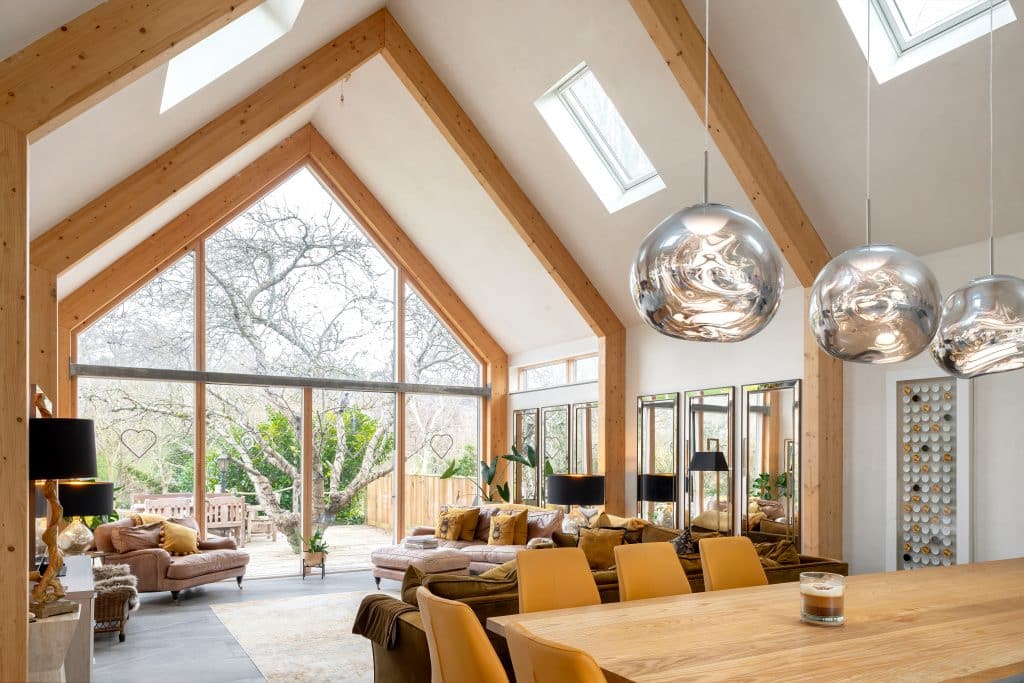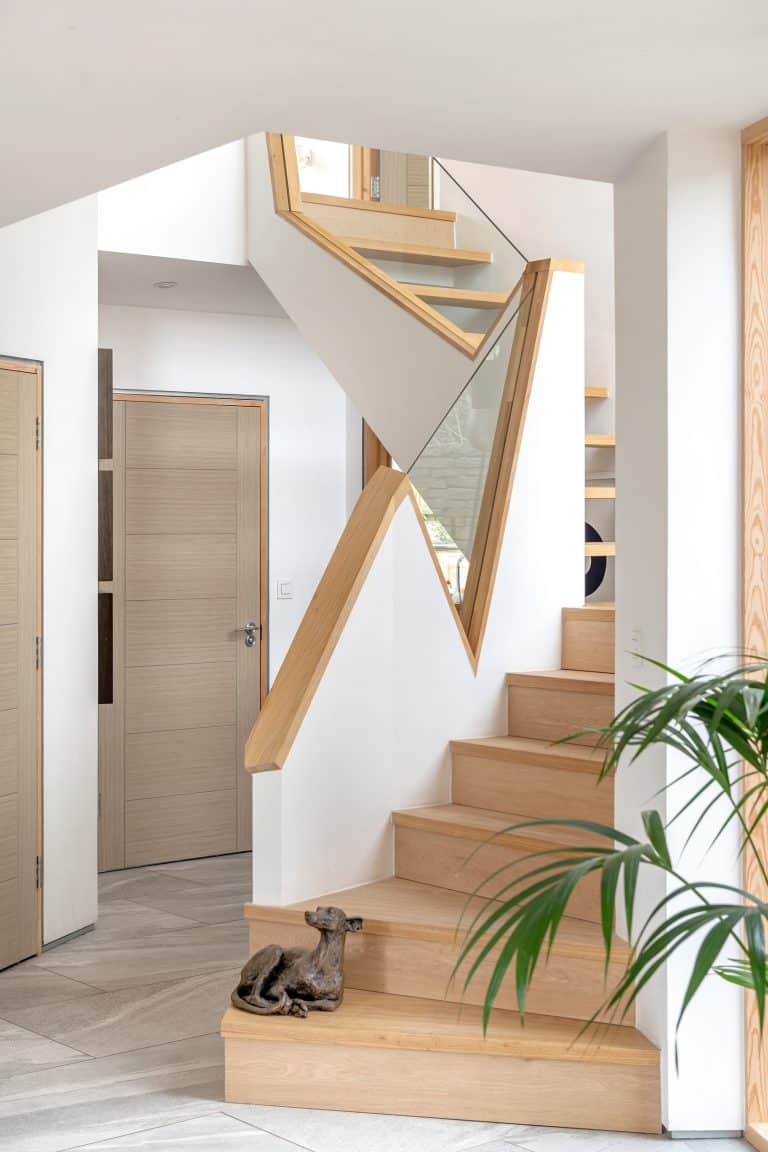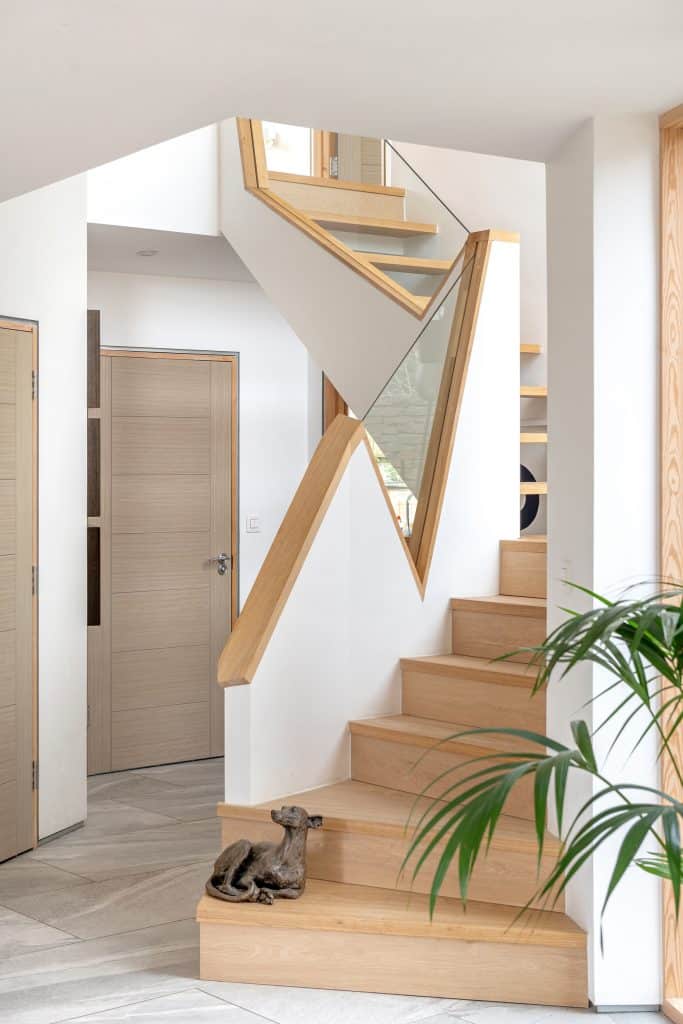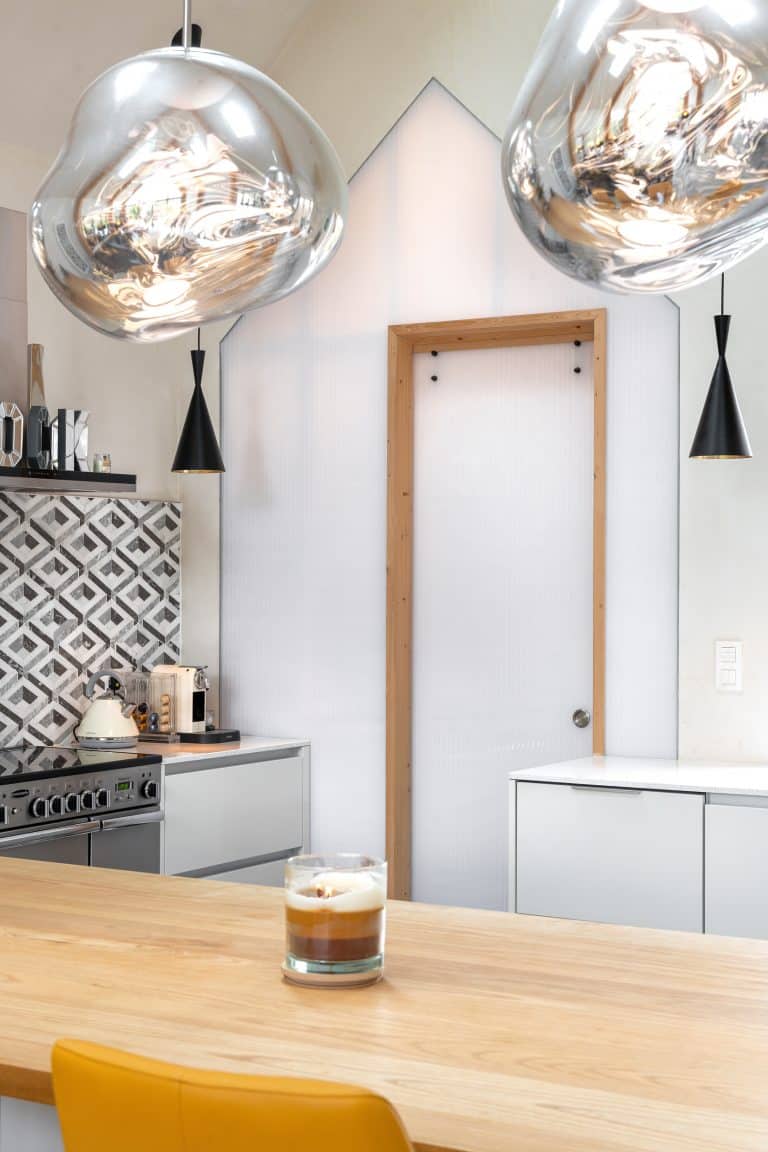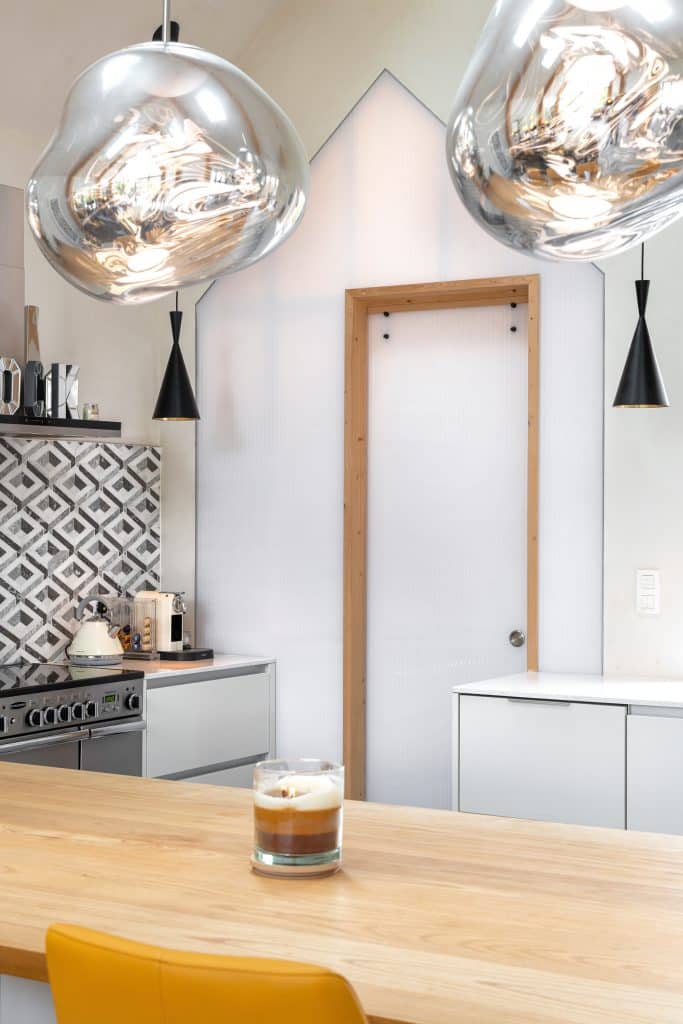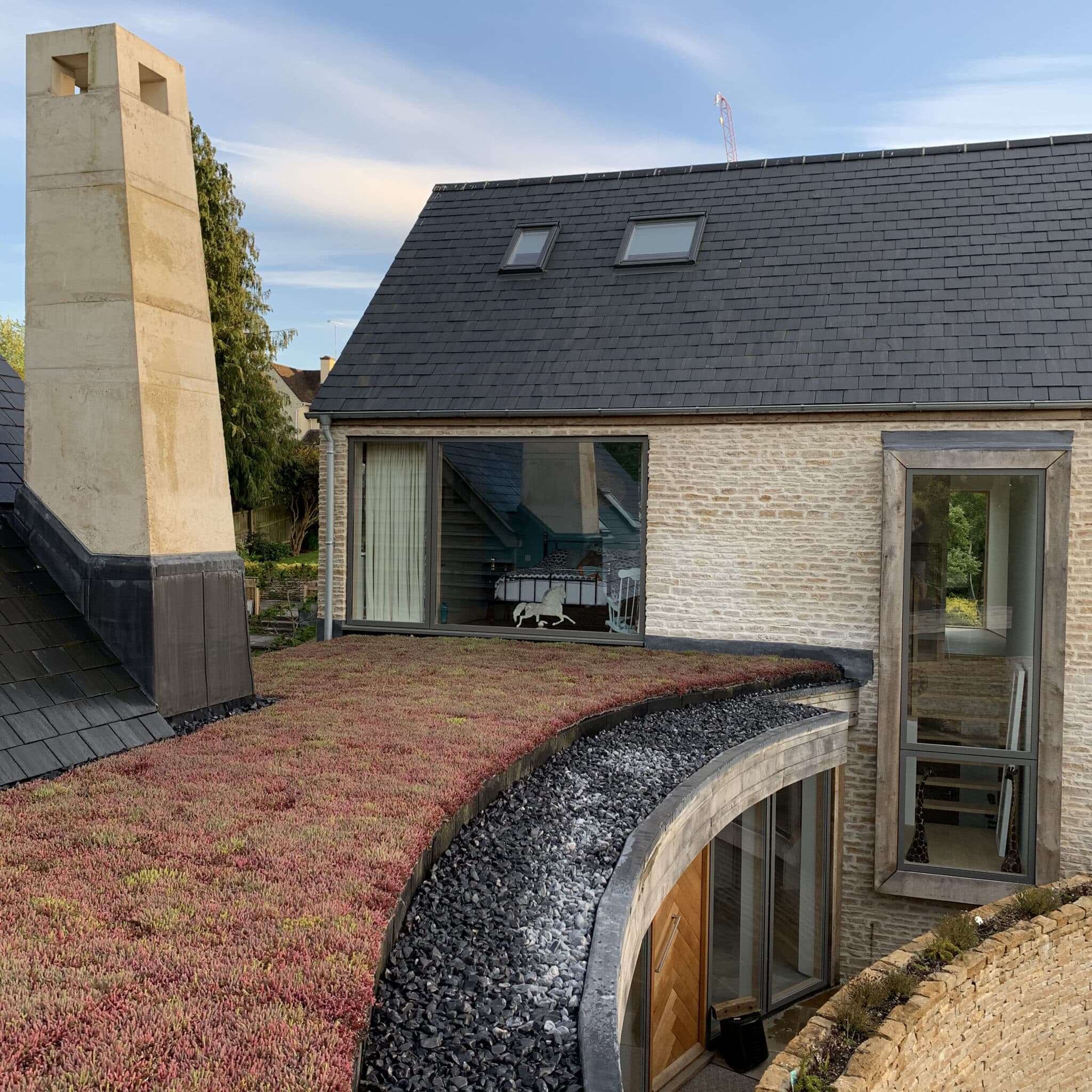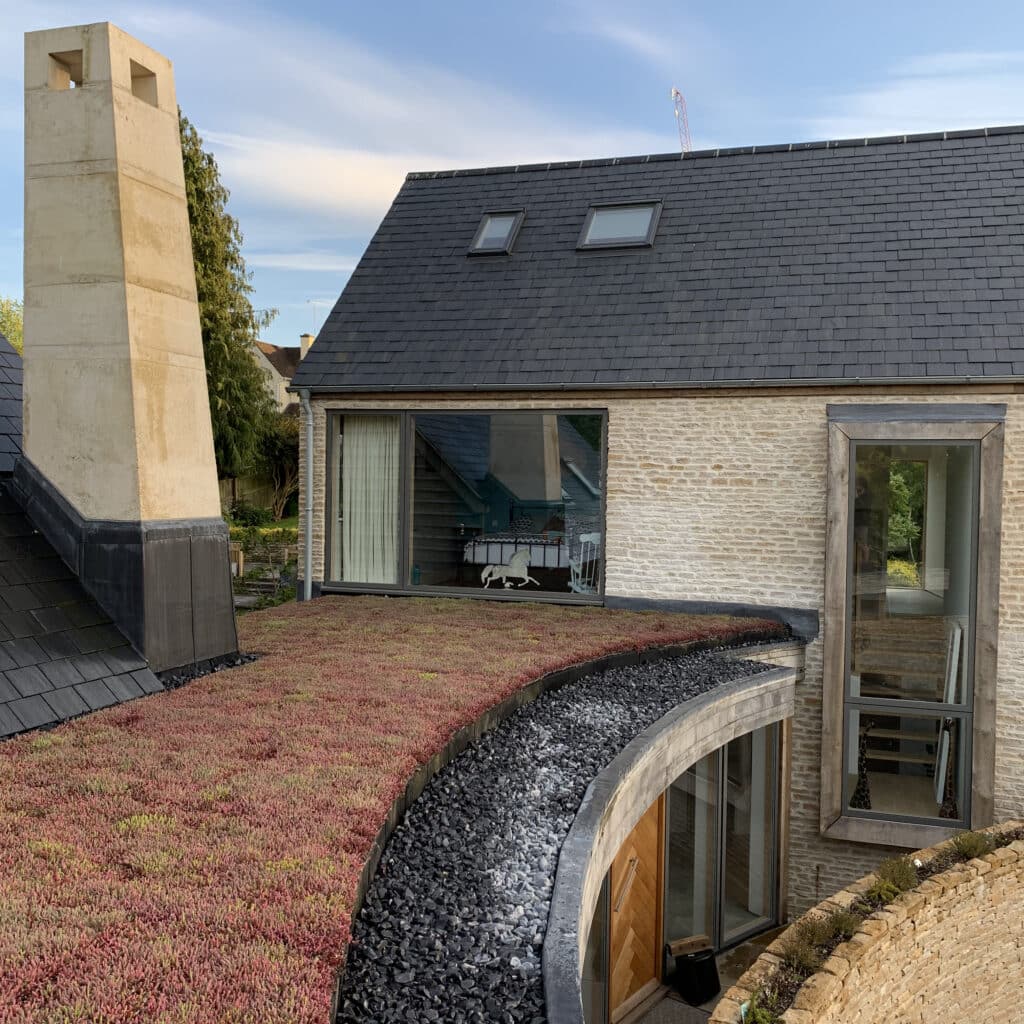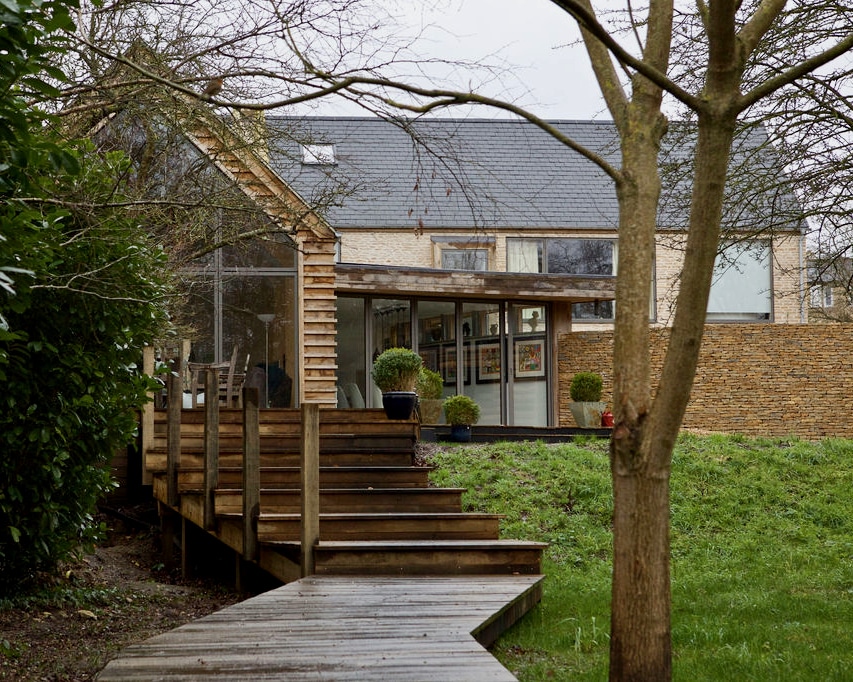 Sustainable Measures
Water Source Heat Pump (WSHP)
Mechanical Ventilation with Heat Recovery (MVHR)
Photovoltaic panels
Natural sustainable materials and reused materials
Environmental construction policy to minimise chemical use and construction waste
Passive solar gain regulation/orientation studies undertaken during design
Electric car charging and allocated space for future battery installation
Minimal internal structure to allow future alteration
High insulation levels (low U and Y values)
Home working space
Rain water harvesting to a large beneath ground tank
Self Build Eco House
Chippenham, North Wiltshire