As one of the UK's first purpose-built climbing centres, the scheme has been 7 years in the making.

Our design process for The Arc began with an outline evaluation of the site, which was coupled with an environmental study to guide our initial ideas.

The design then evolved over the years into its present form, through several different public, statutory and stakeholder consultations.
The project includes:
A full-height roped area; both internal and external ranging from 10-15m in height
A bouldering area; ranging from 4m to 8m in height spread between both buildings over two floors.
A community café designed as part of the climbing centre and the wider recreation ground.
A raised and fenced terrace area designed as a safe play space for younger children and external seating for the café.
A skatepark
An activity playpark
A teaching space/classroom
The site is an active flood plain, so the scheme was designed to be raised 1.5m above the existing ground level with a void beneath, and excavation elsewhere, to offset and improve the volume of water able to be held.
Renders courtesy of Mark Glazier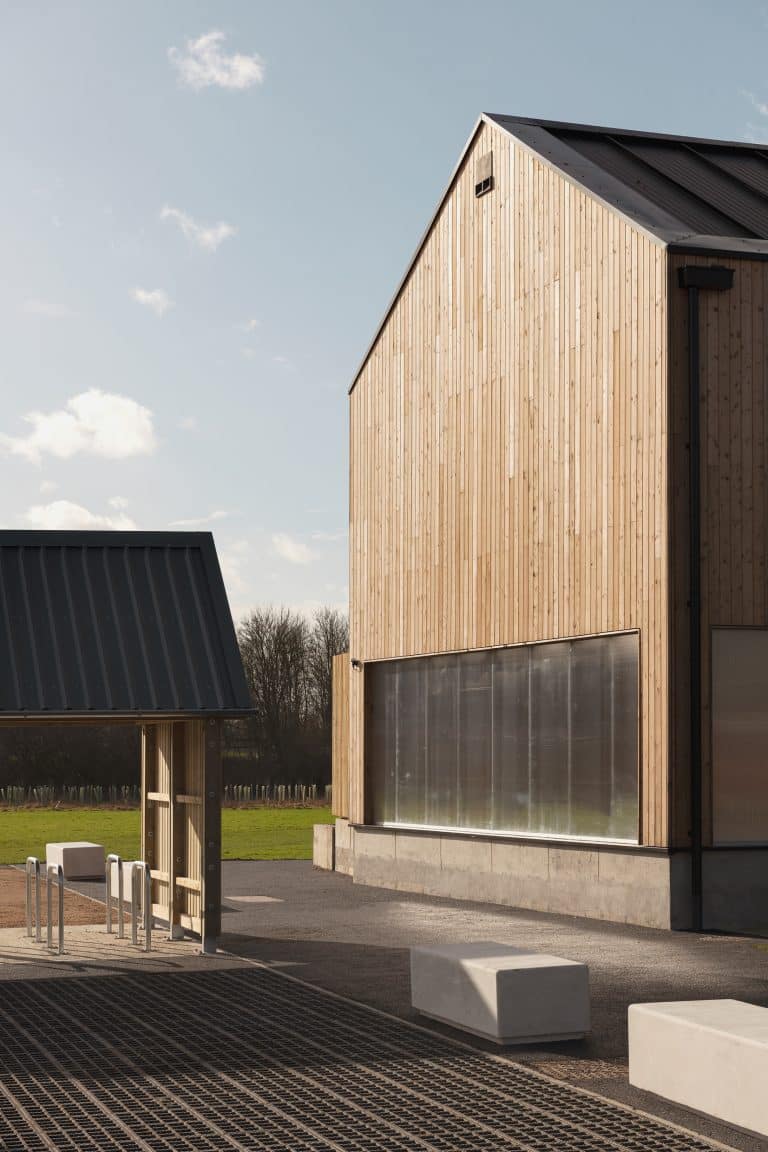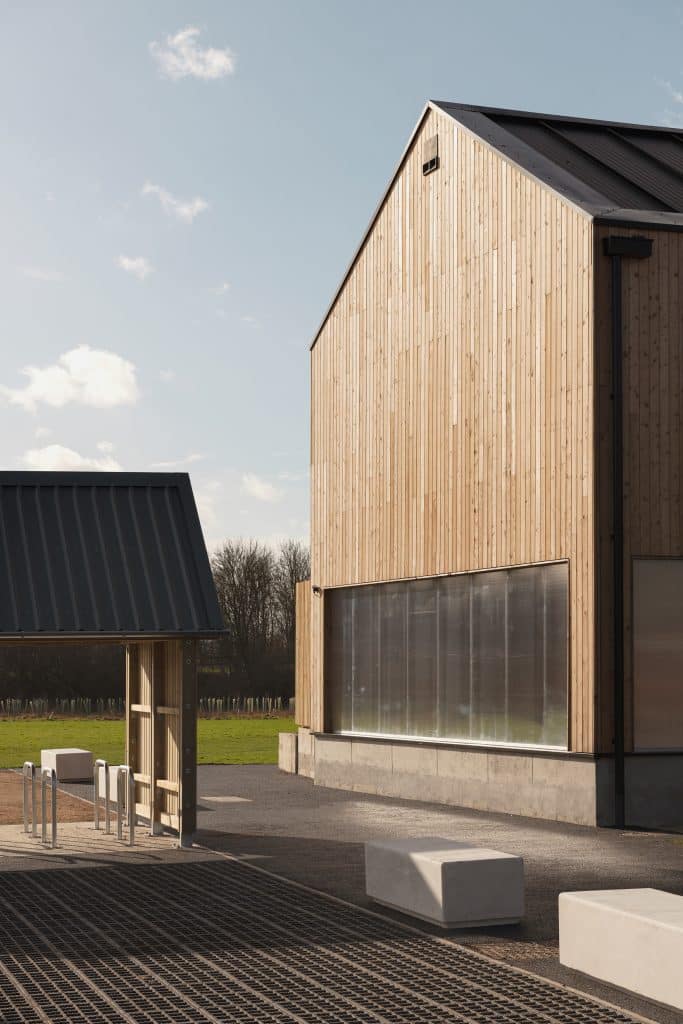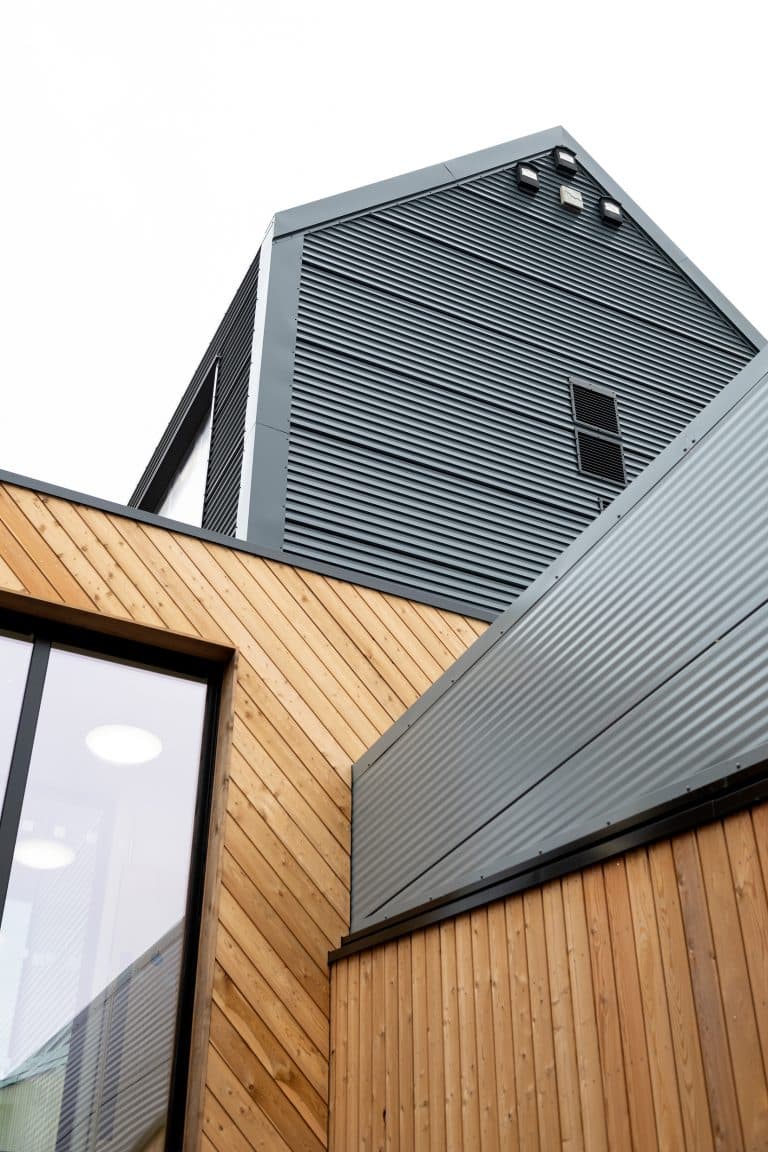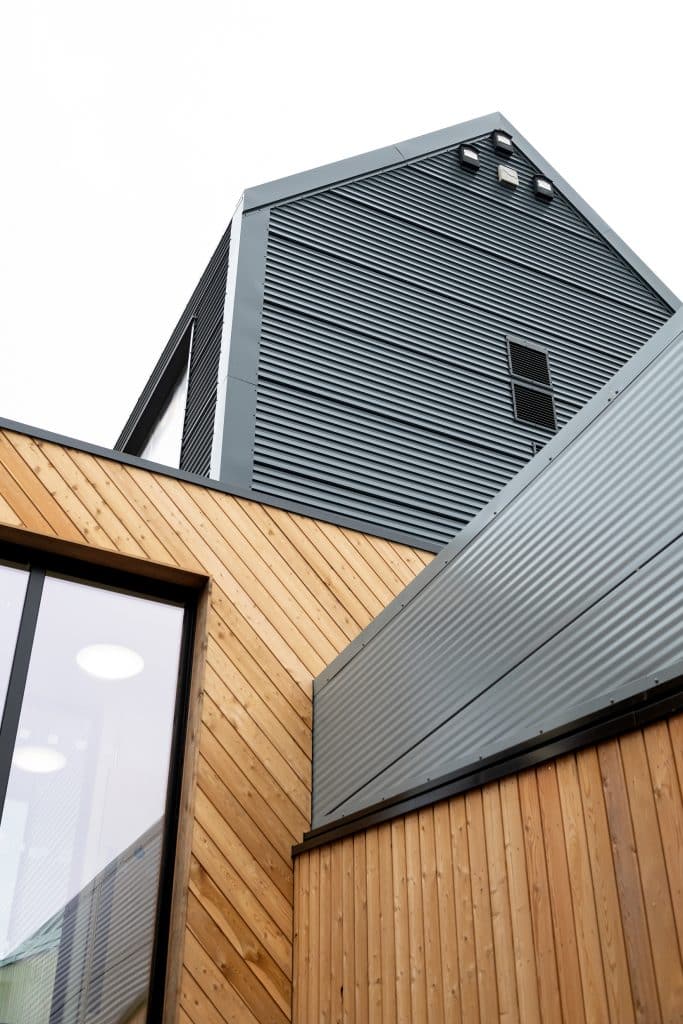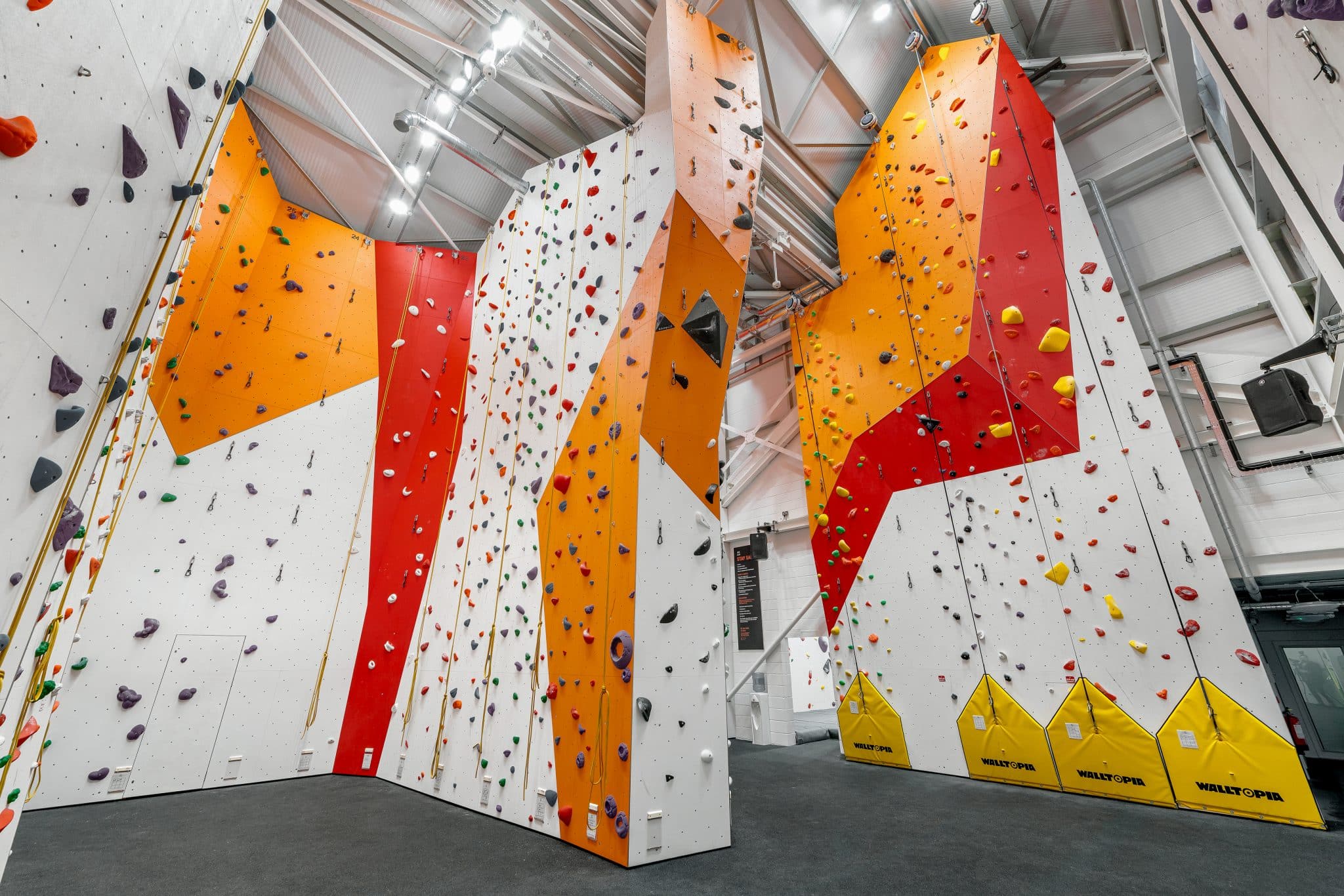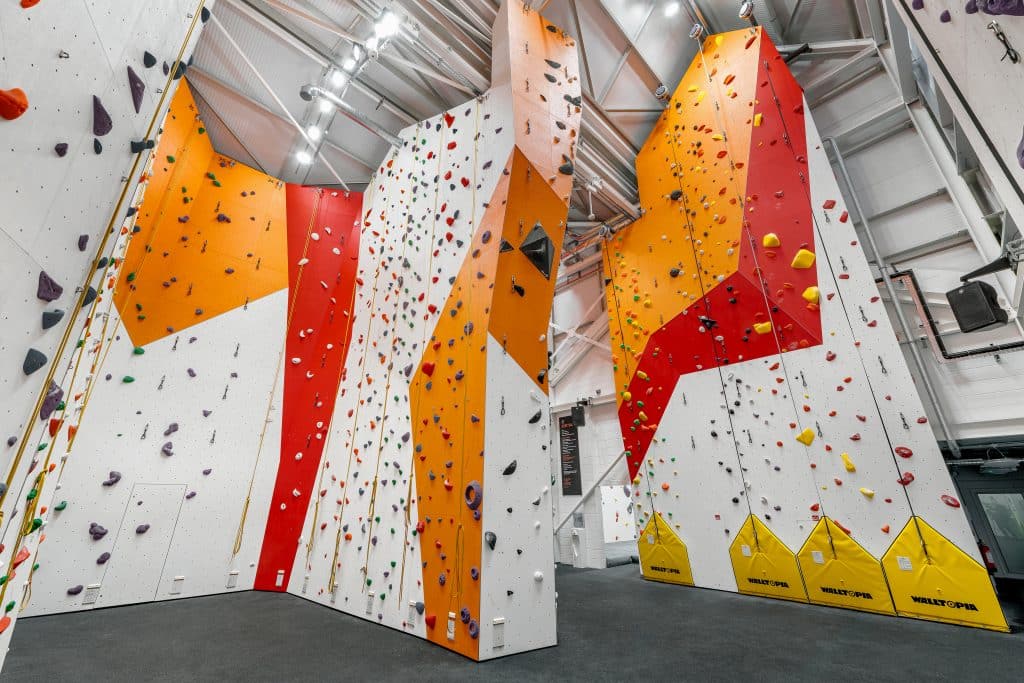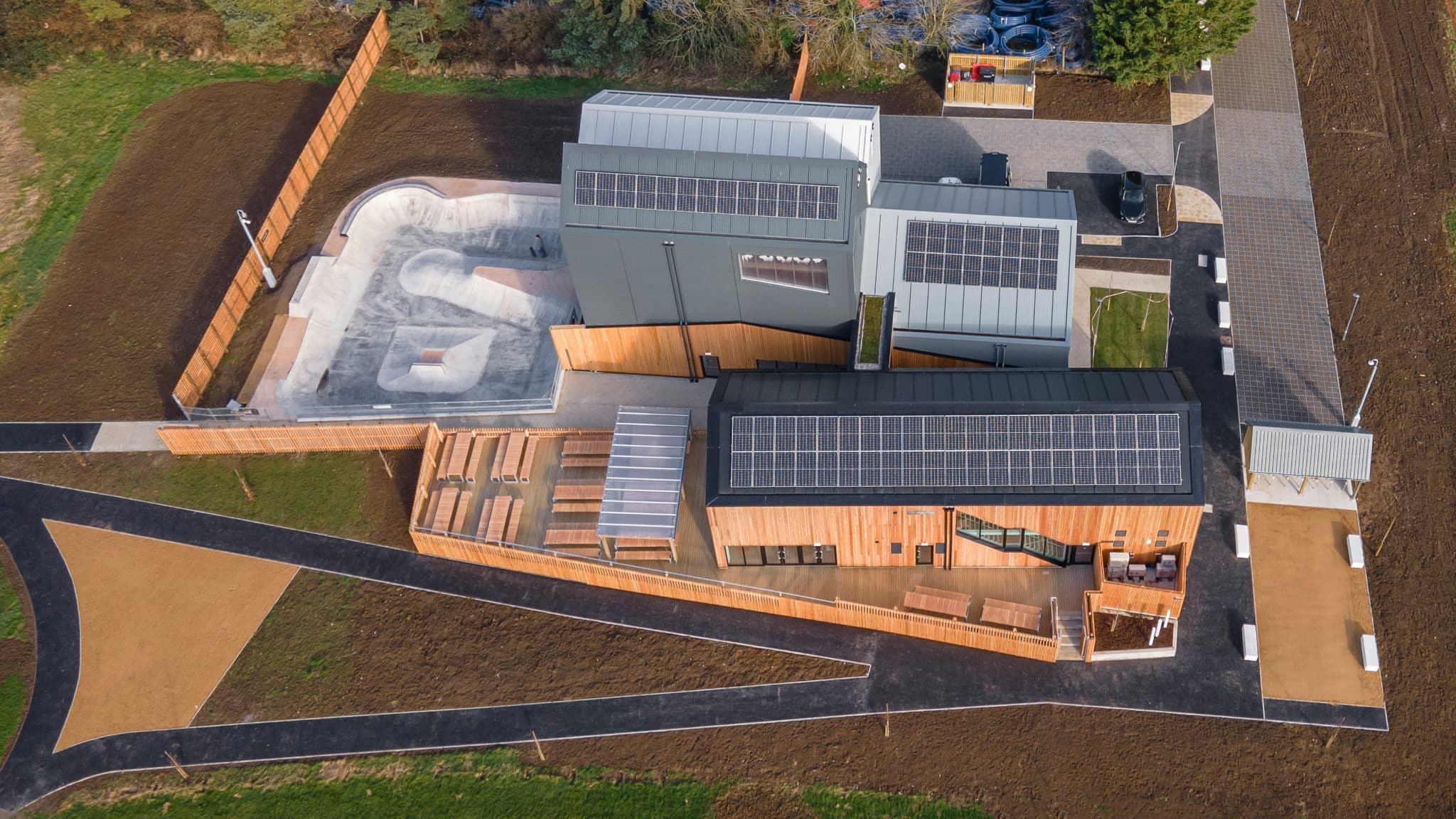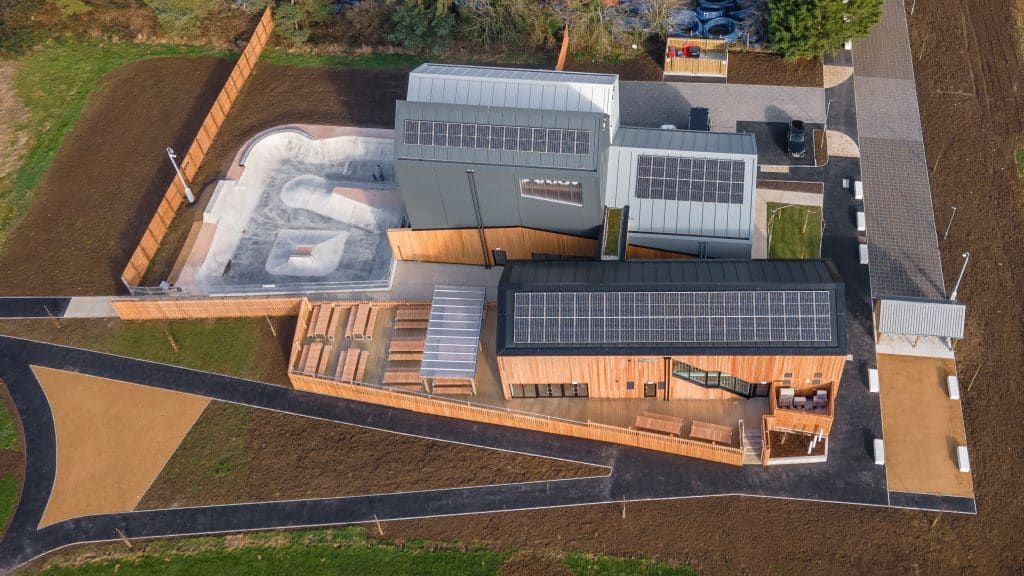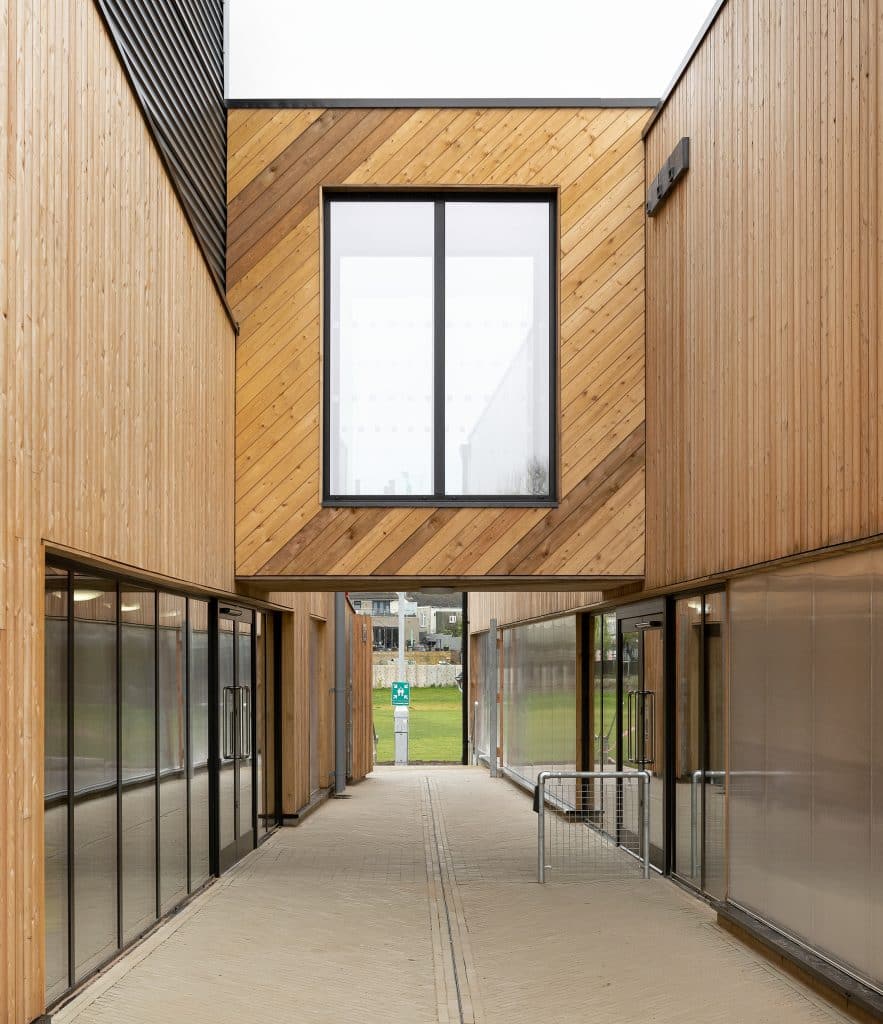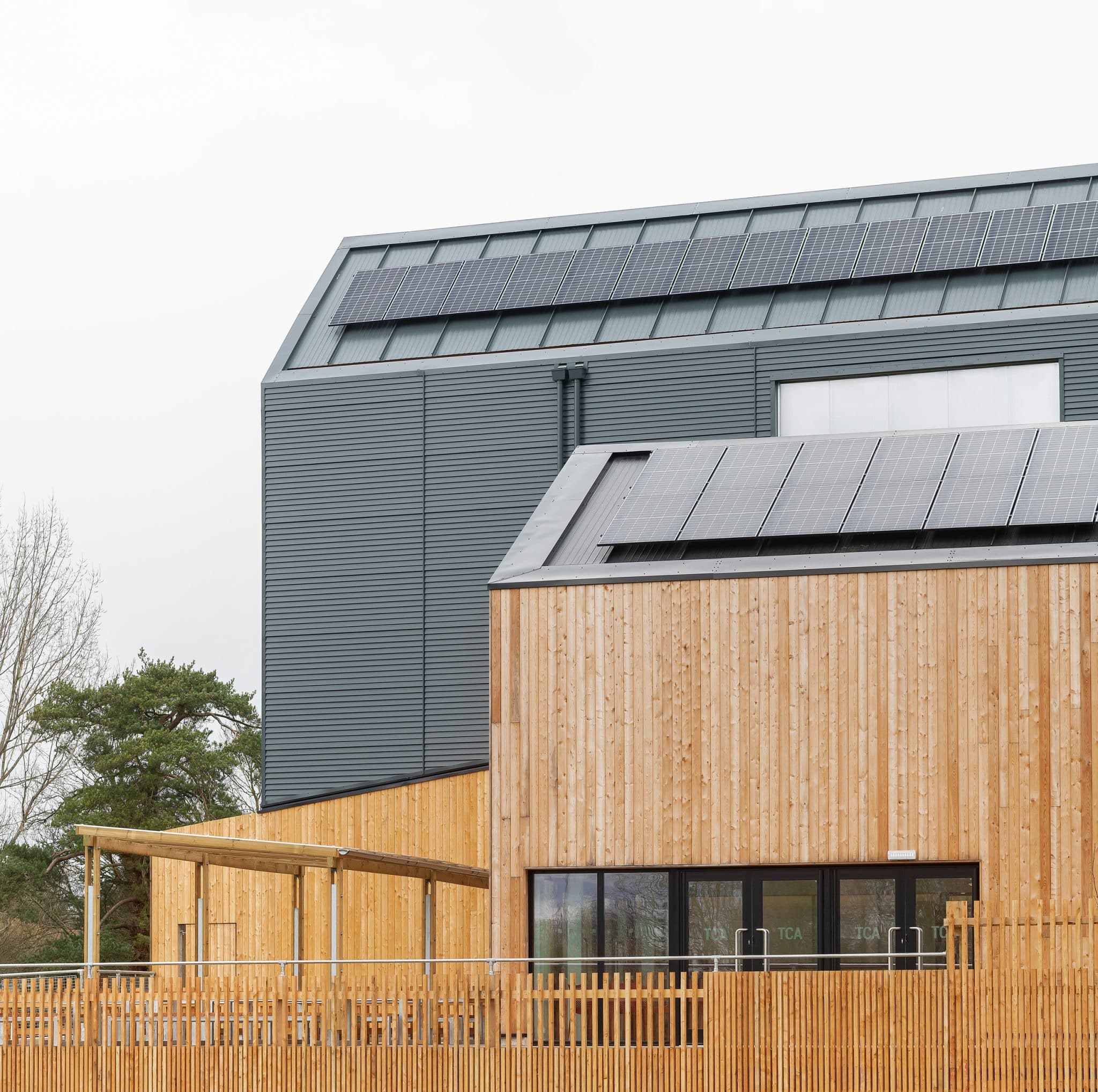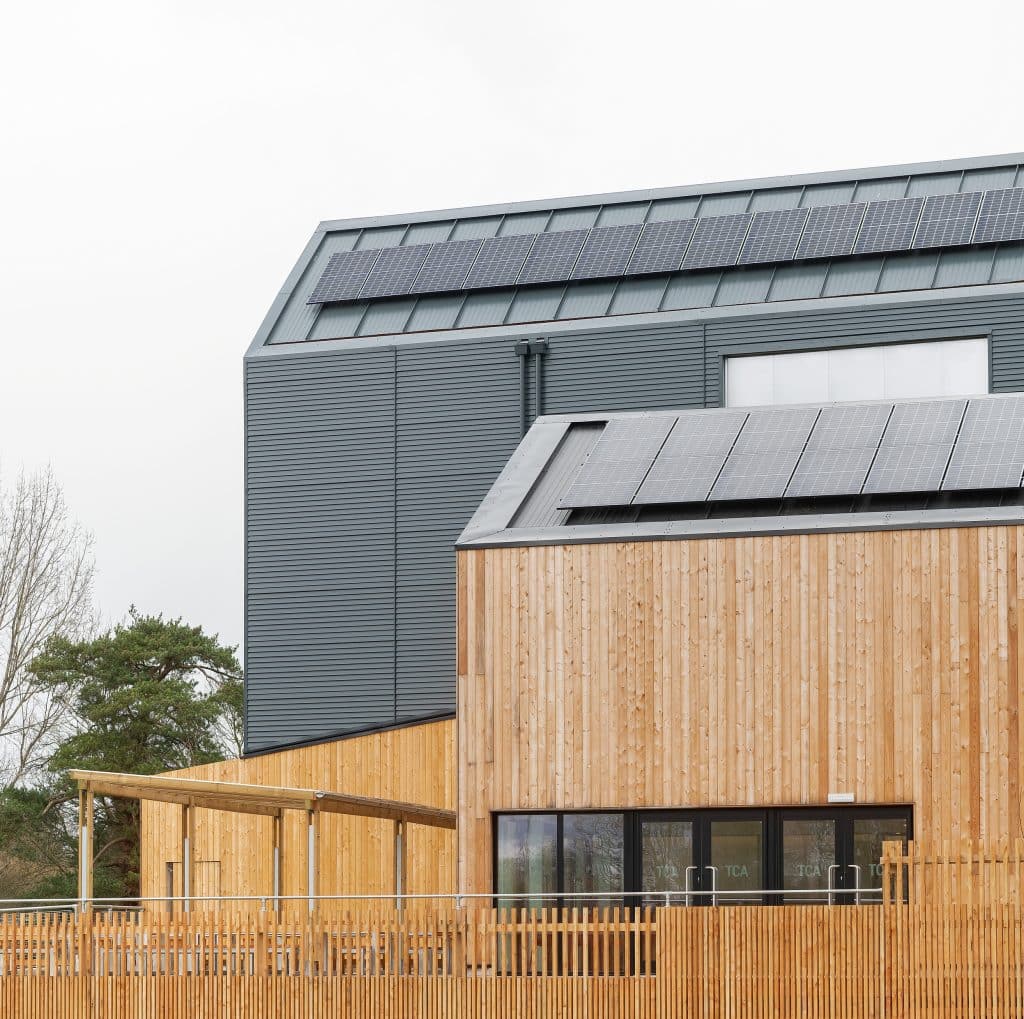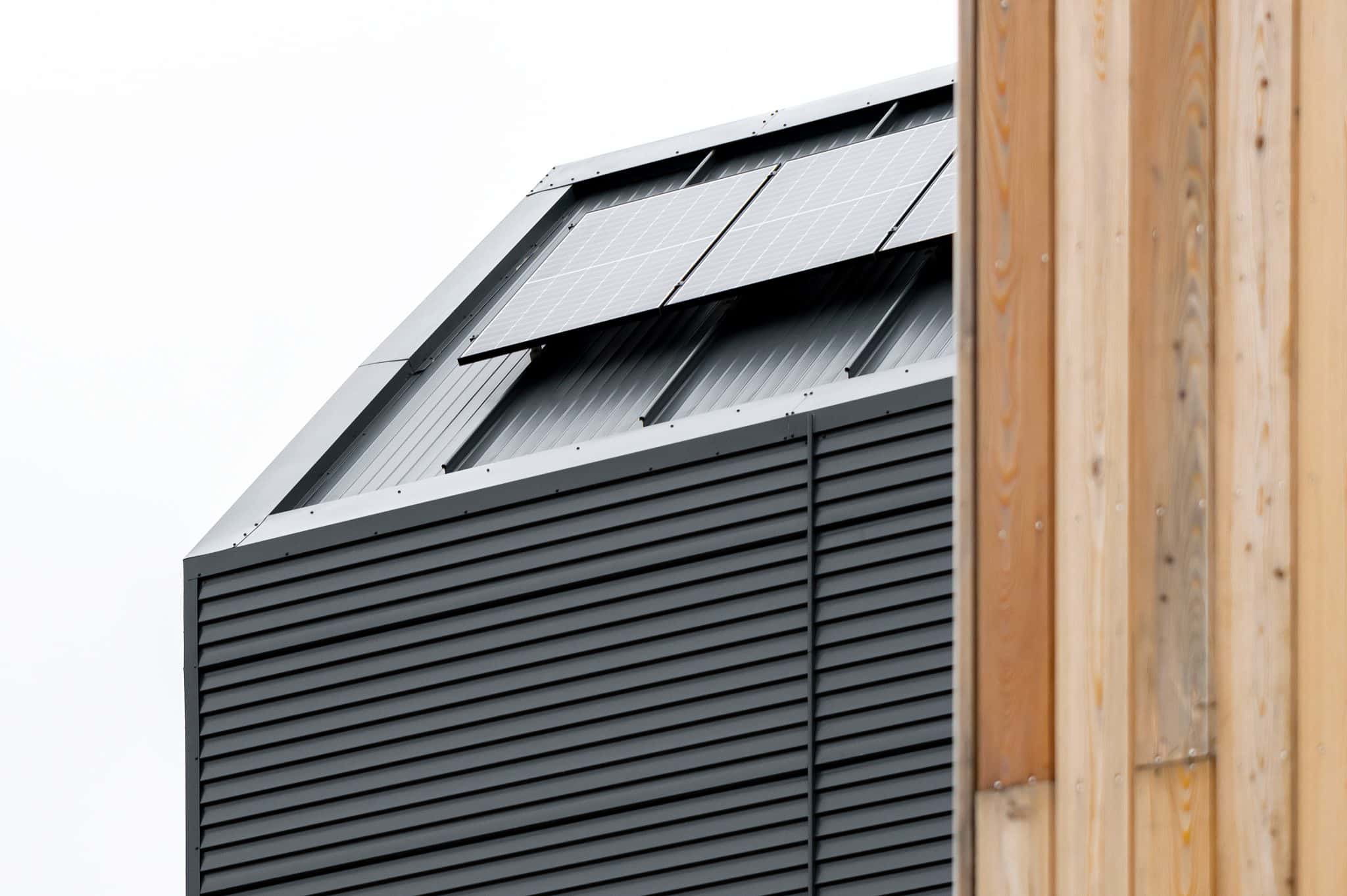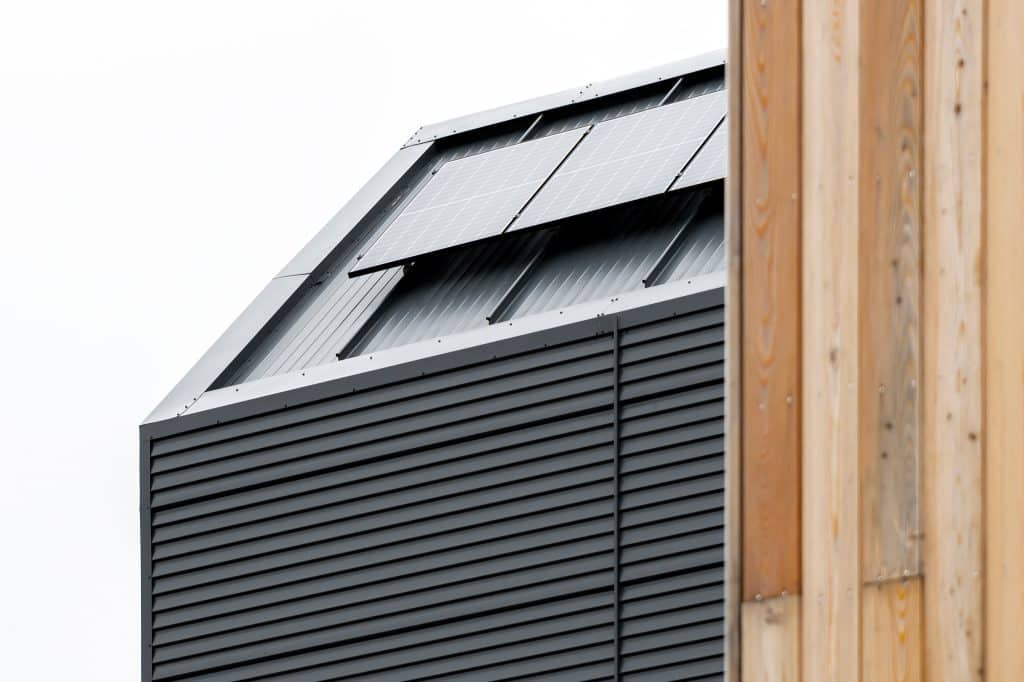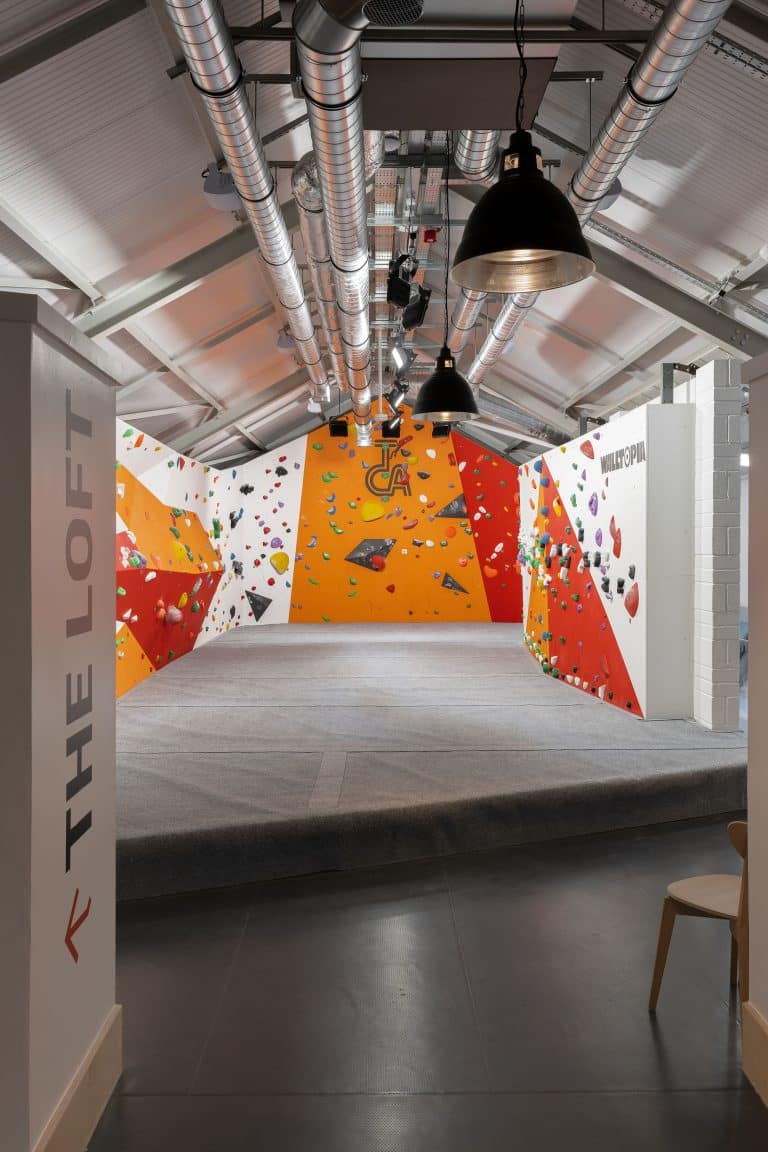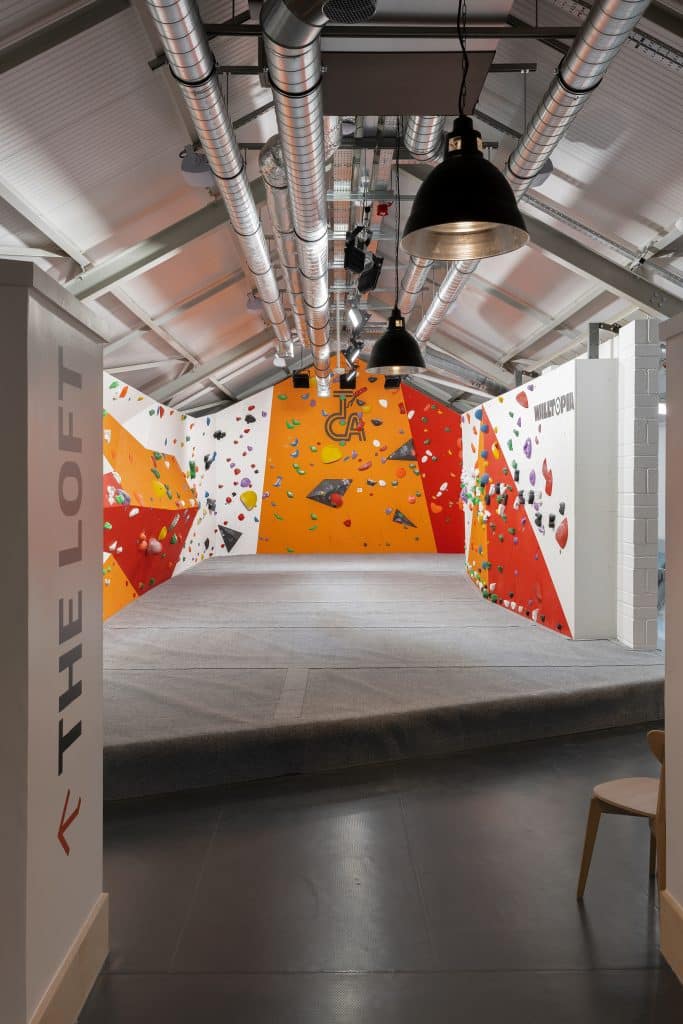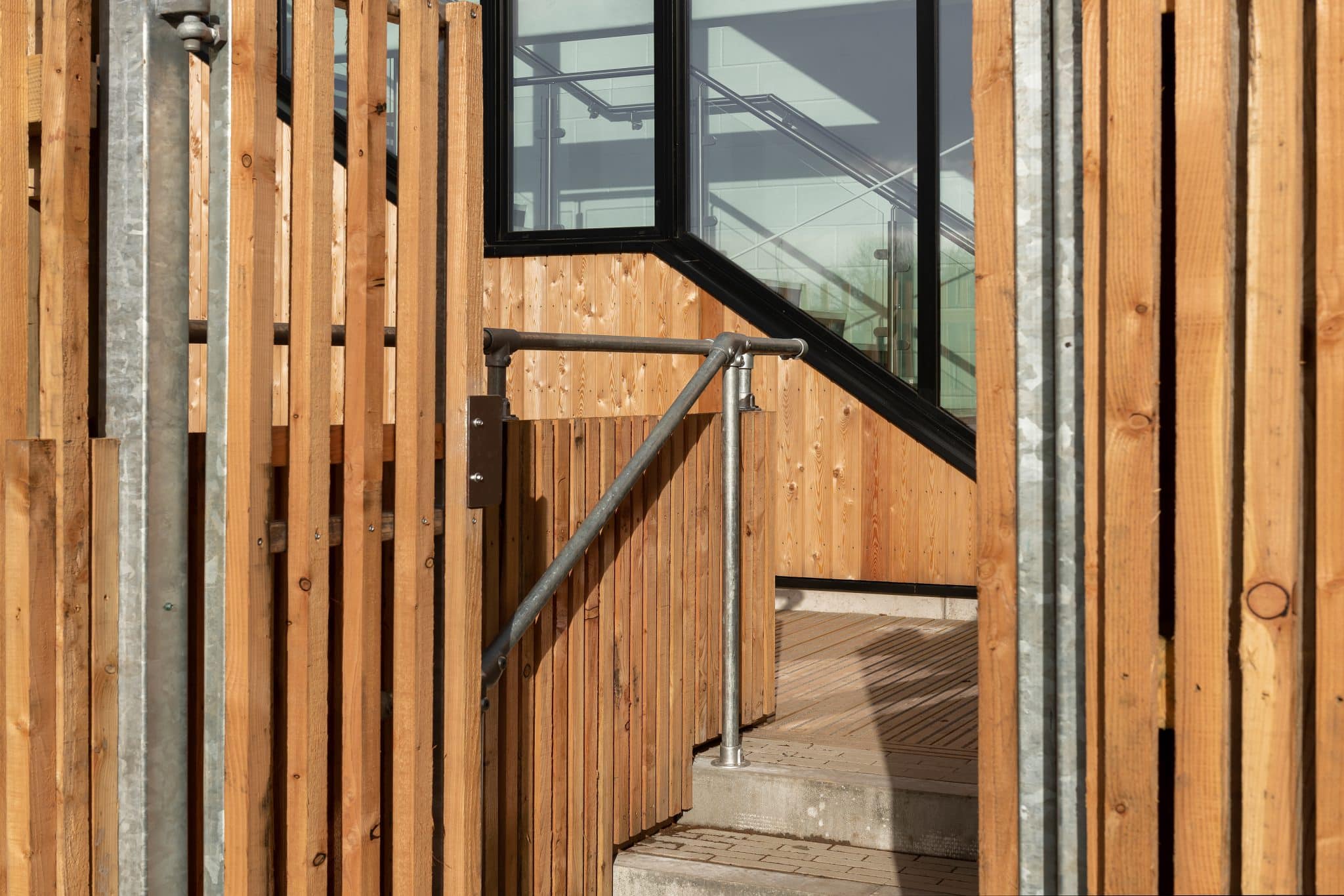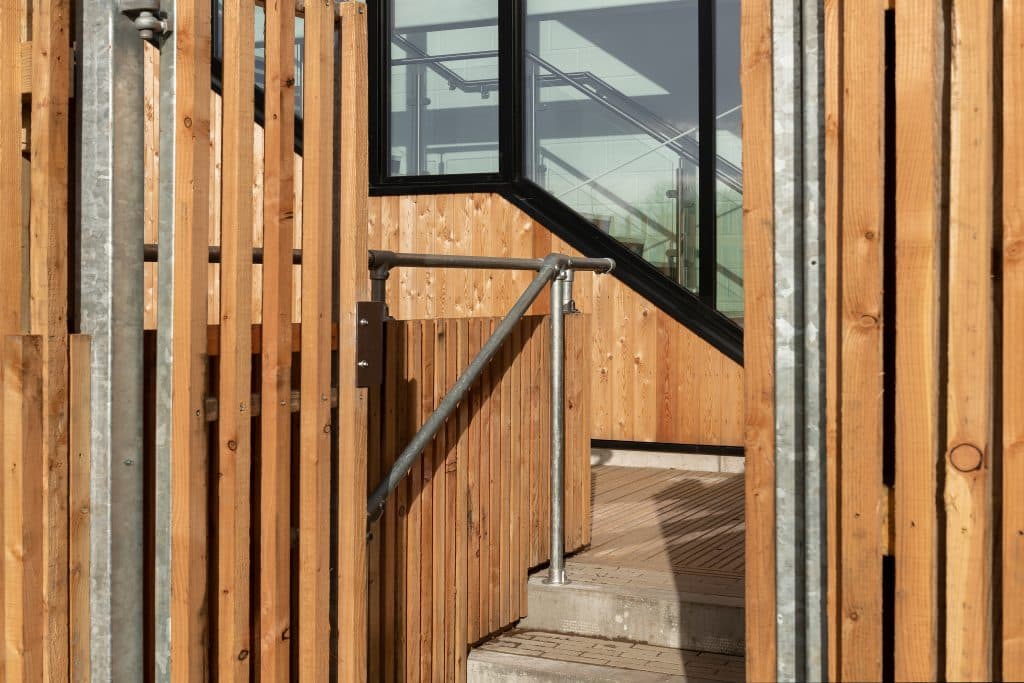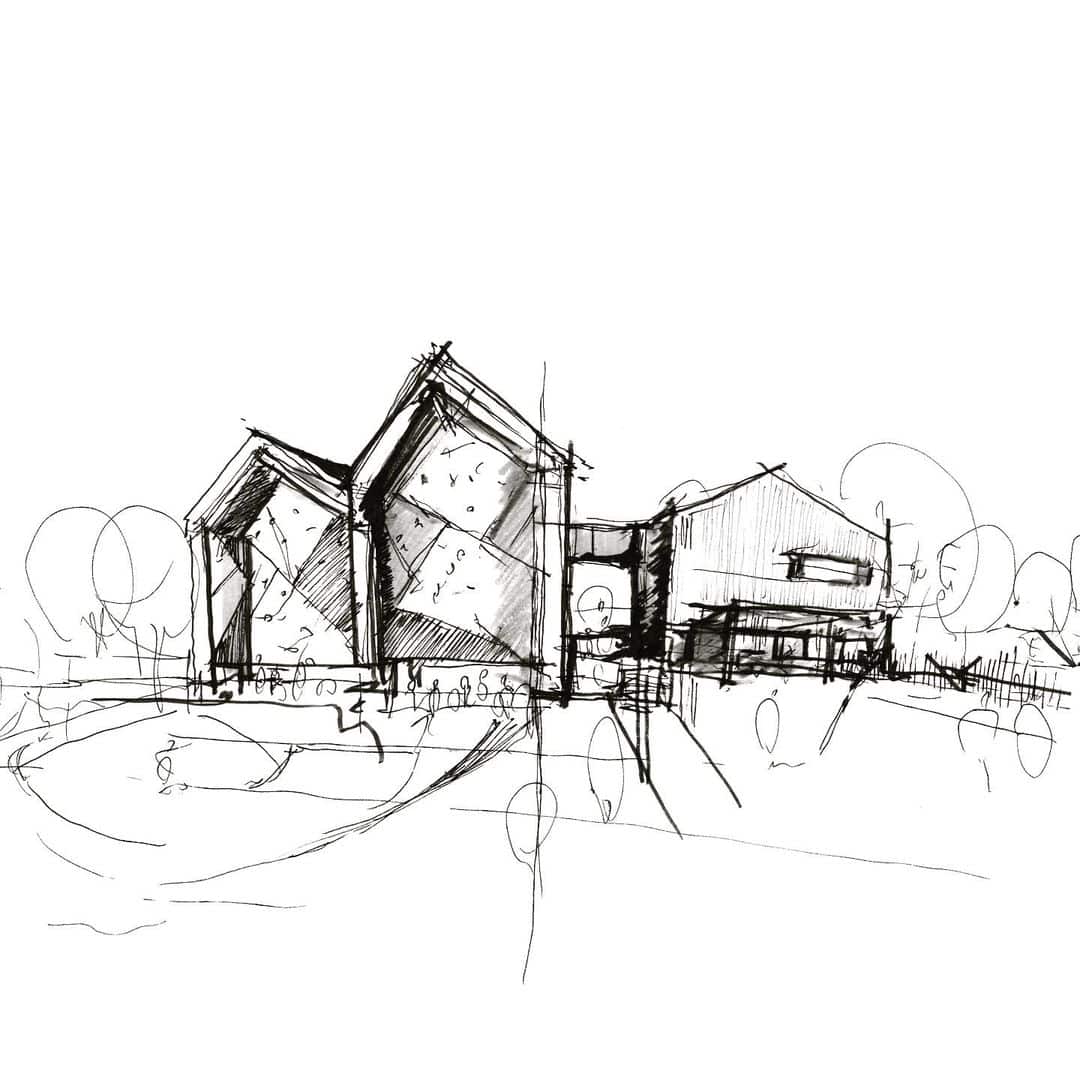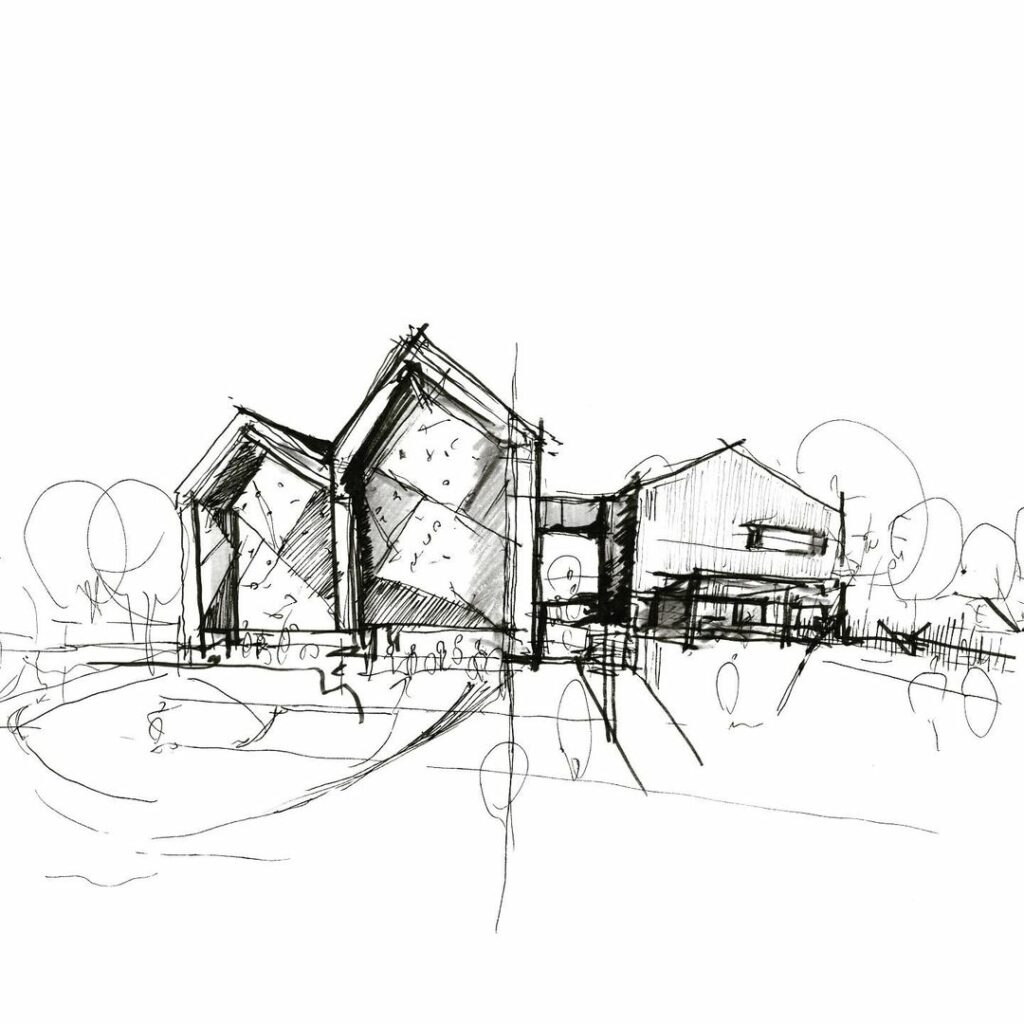 Sustainable Measures
Air Source Heat Pump (ASHP)
Mechanical Ventilation with Heat Recovery (MVHR)
Photovoltaic panels
Passive solar gain regulation/orientation studies undertaken during design
Electric car charging and allocated space for future battery installation
Minimal internal structure to allow future alteration
High insulation levels (low U and Y values)
Biodiverse landscaping used
Chippenham Climbing Centre
North Wiltshire