This Sustrans backed 'Street Architecture' was designed as the focus of a year-long project to bring art to the suburbs of Bristol, the concept was to allow both local 'creatives' and 'less-creatives' to own and adjust the structure and site to see how it evolved over the year. The event will be documented and the resultant new connections between local groups are hoped to act as continuation of the event far after the physical structure is removed.
The folly is constructed from materials mined from other decommissioned buildings, in turn it will be deconstructed and reused once the event has finished. It is completely plastic and cement free including below ground. Structurally it uses short spans to allow use of ungraded timber and places a clear hierarchy of structure over enclosure.
The building may be small, but it is large in vision, the freedoms afforded by its usage,
location and lifespan allowed us to break free of many of the constraints that restrict our larger projects. The lessons from this are guiding us to improve re-used (Mined) content in all our other projects.
Eminently comprehendible its junctions were designed partially to allow ease of replication for lay people in their own projects and partially to reflect the differing requirements of the
various elements of the structure.
The principal support structure sits atop the ground plain, a compressed stone plinth made from the excavation spoil is clearly defined with a shadow gap using a clay slurry to unify the rubble as it breaks free of the ground.
Whereas the secondary structure, constraining the enclosure, breaks through the surface of the garden anchoring the building both physically and aesthetically. This structure marshals the enclosure.
The compressed Rockwool panels and shuttering ply acting as the artists' canvas are broken to allow access and raised to allow safety as you approach.
A balance between enclosure, with its deprivation of the senses, and connection was sought in the roof and walls as the folly and its garden were given equal importance in our process and the brief to the artists!
Images courtesy of Charles Emerson @charlesemerson_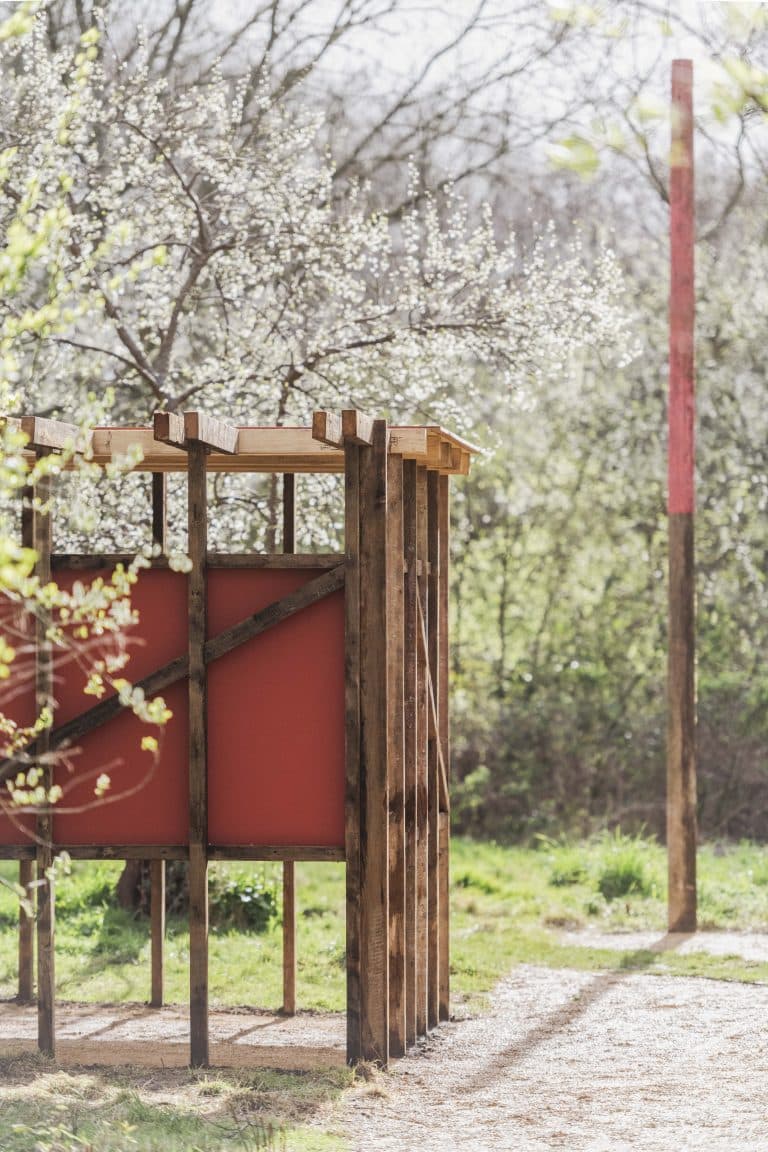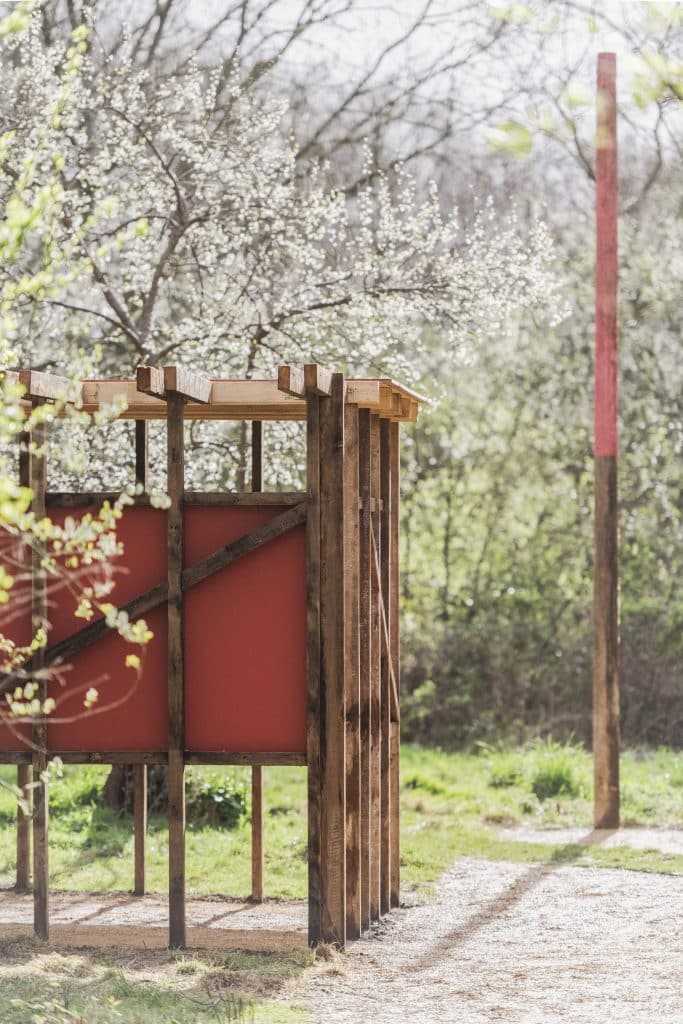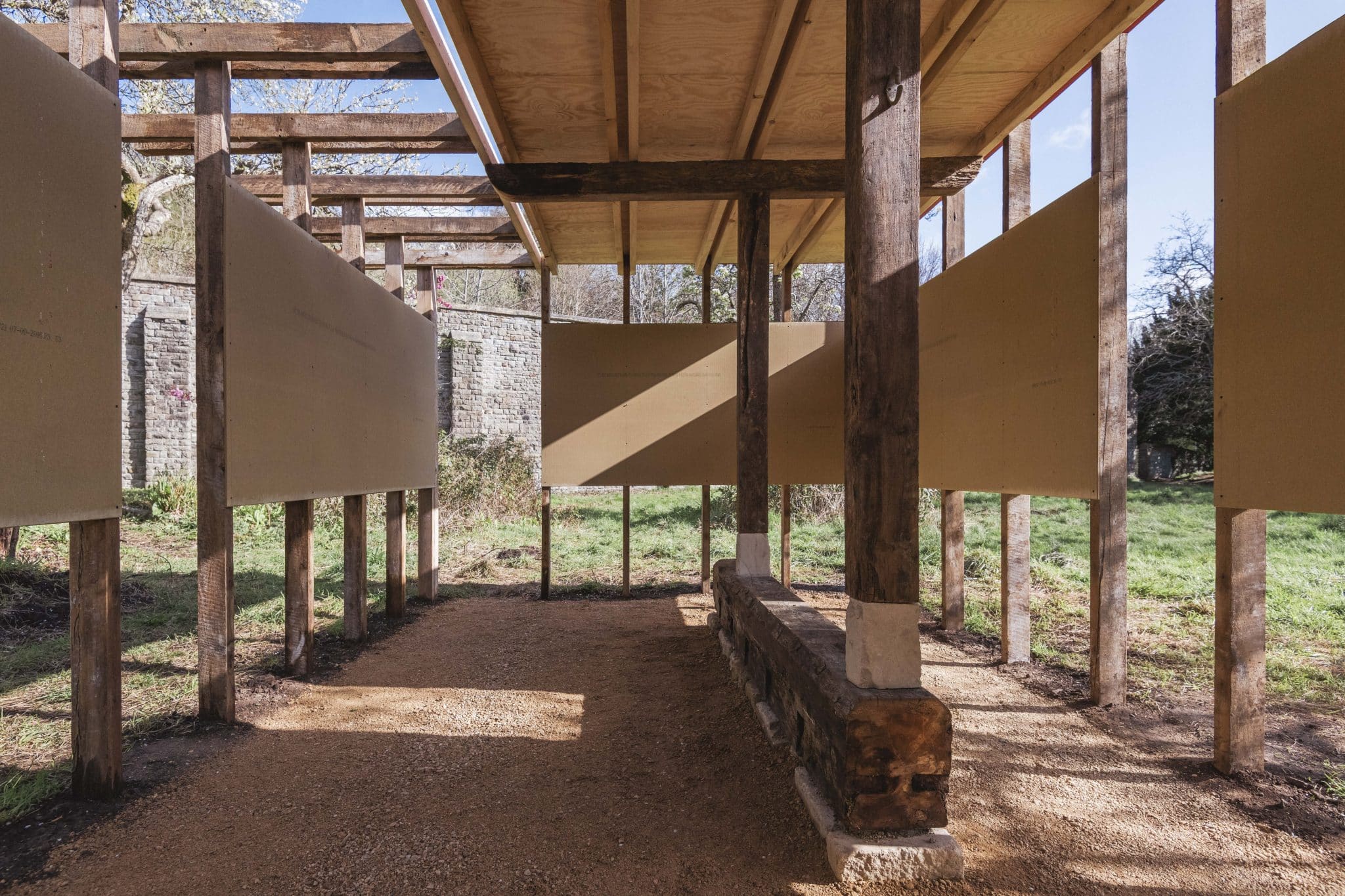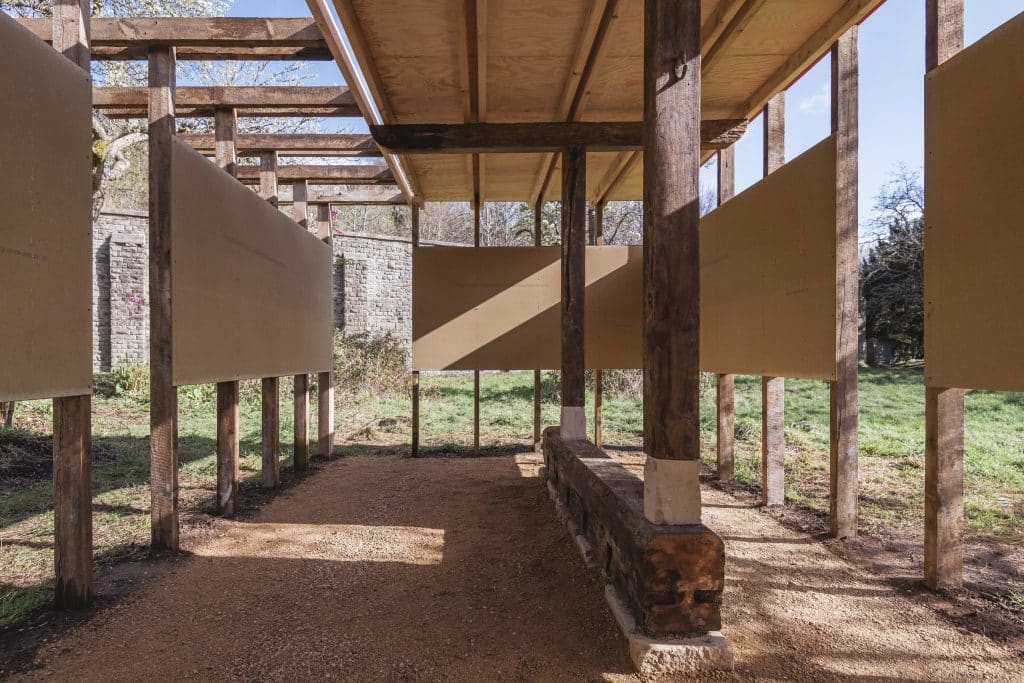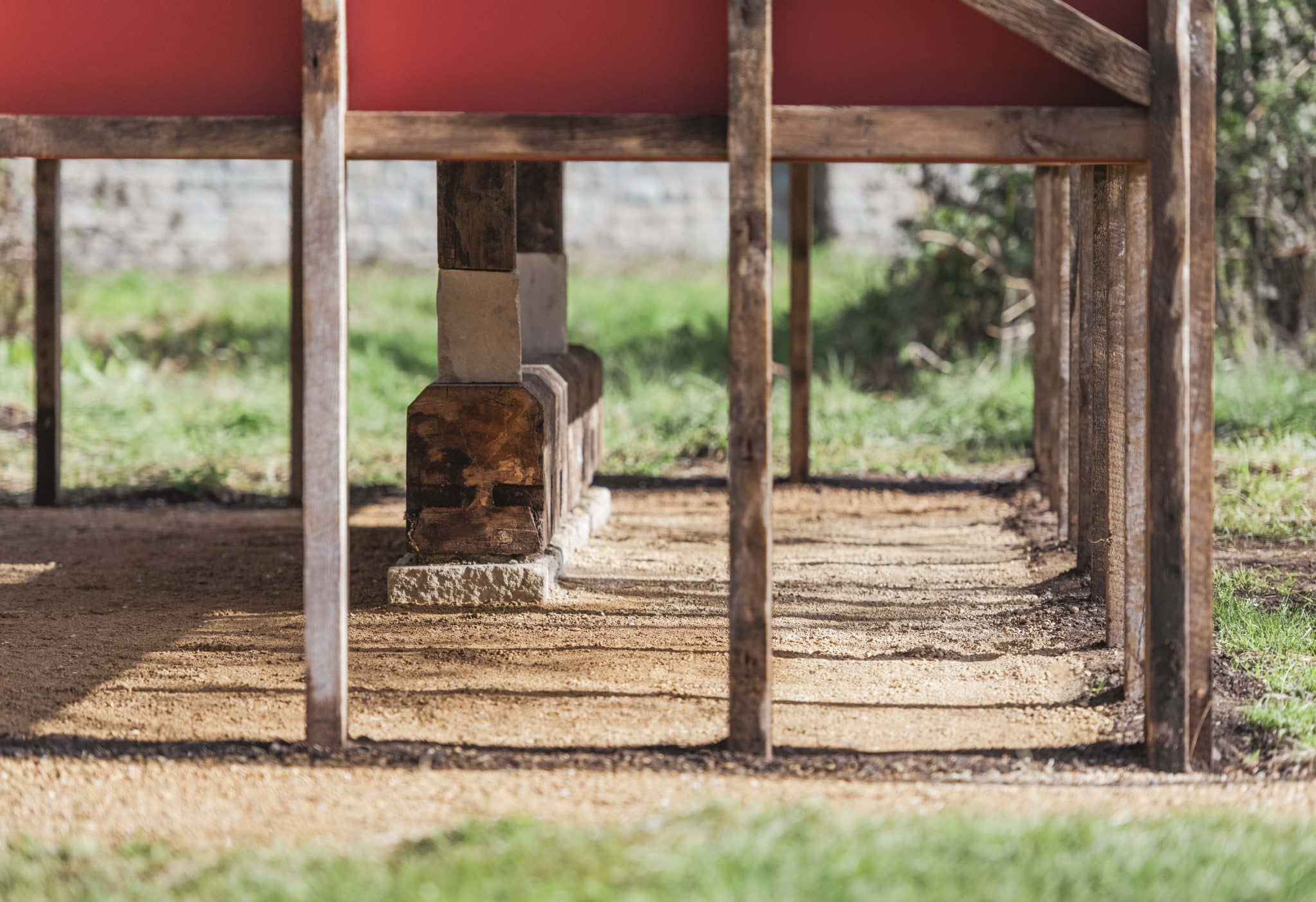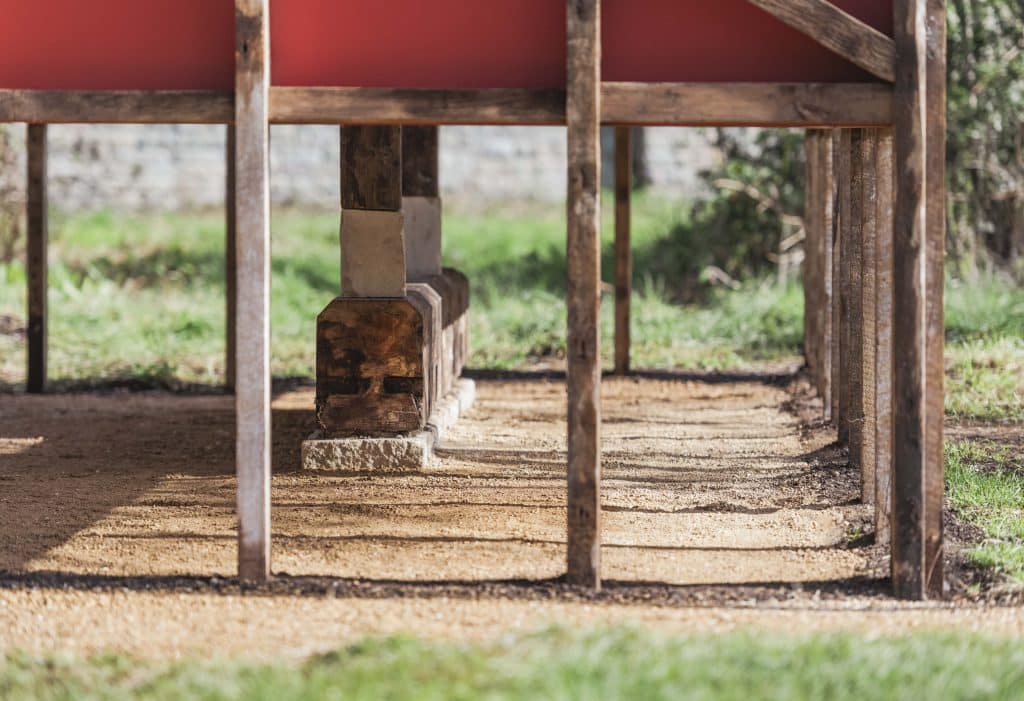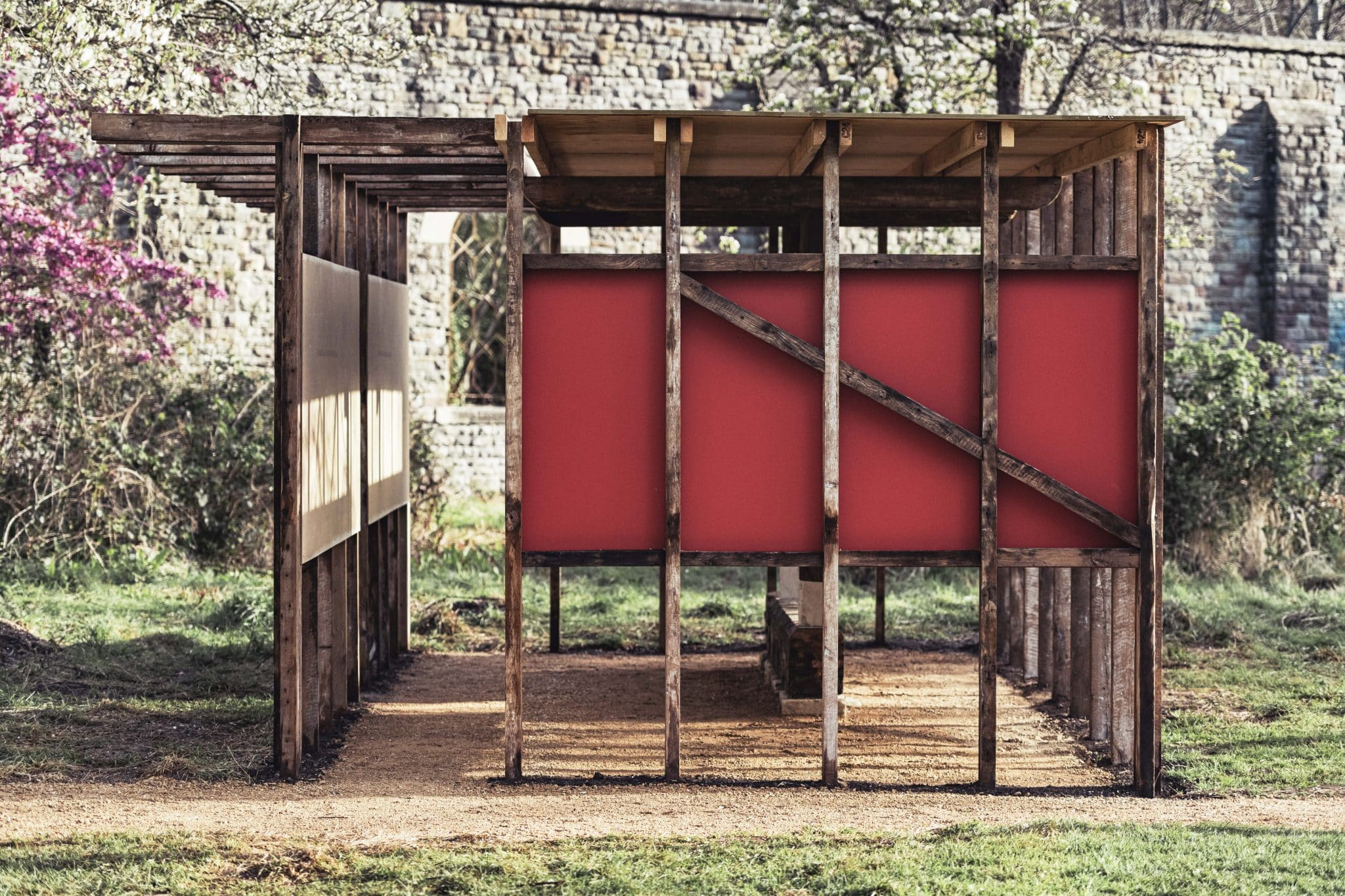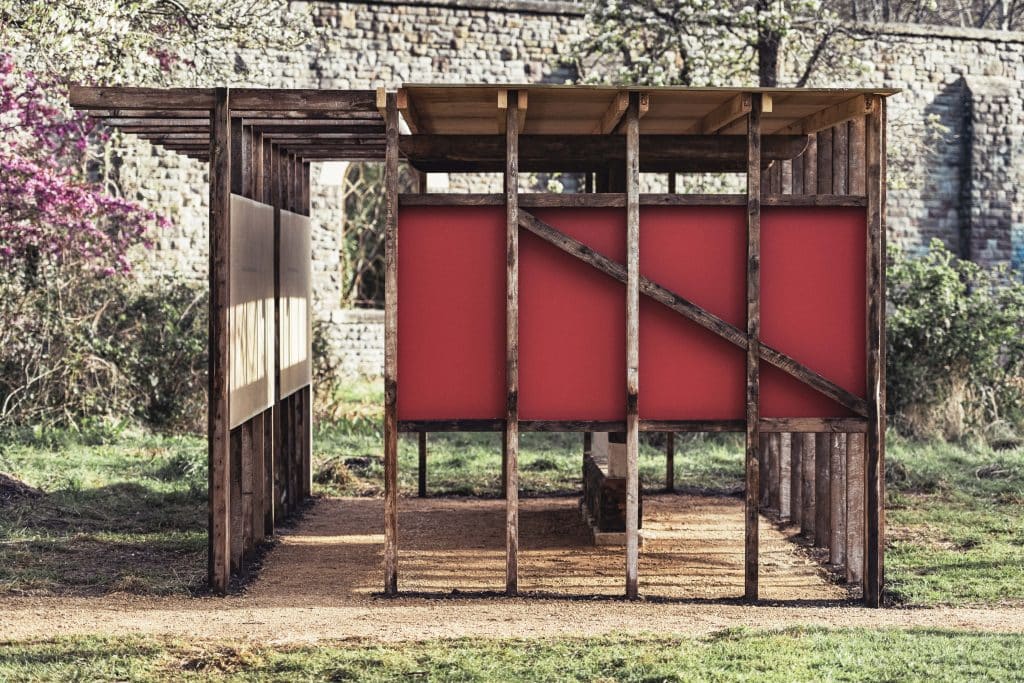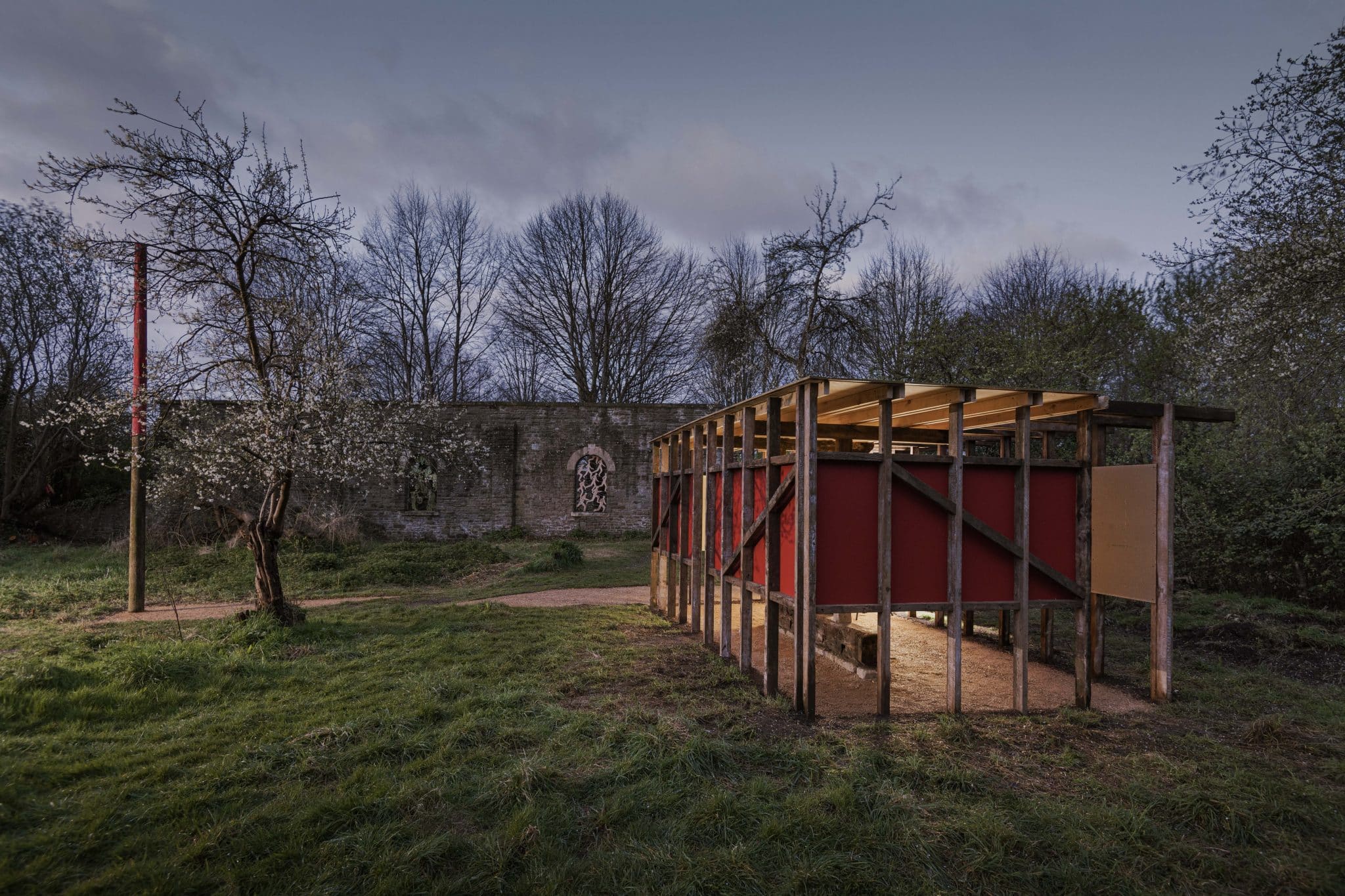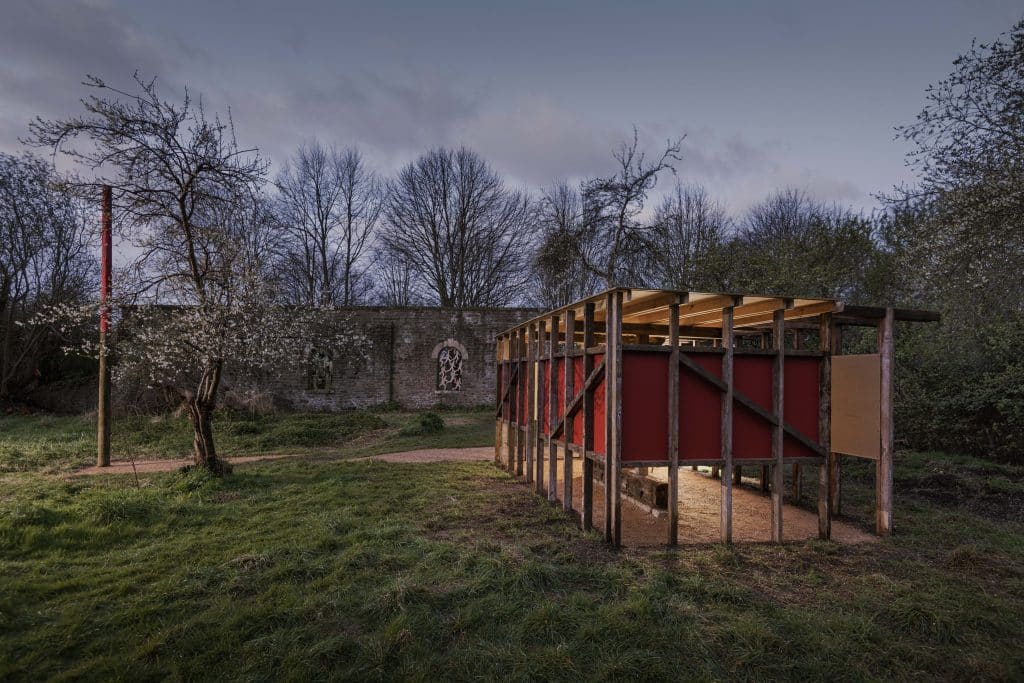 Sustainable measures
Natural sustainable materials and reused materials
Environmental construction policy to minimise chemical use and construction waste
Biodiverse landscaping used
Bath and Bristol
Temporary Art Intervention