Byres by their nature are introverted spaces, looking inward to a courtyard or arrival area and often, as in this case, enclosed by a solid wall to the rear. This converted byre extension in Grittleton, Wiltshire was designed to open up the byre to its extensive landscaped gardens behind. Carefully breaking that sense of enclosure at points to link the internal spaces without loosing the strengths of the existing house.
We started by adding a lateral master suite maintaining many of the great aspects a barn can provide whilst using contemporary form juxtaposed to allow us to create perforated views through the scheme expanding the space into the garden. Openings were limited to maintain the sense of enclosure that initially attracted the client to the property.
Then in contrast we created a glazed sunroom to add a sense of openness which could not be housed in a traditional form, this was carefully linked to the building by using visual ties such as the oak shutter and the oak cladding. We did not want to create a glass box, which disappeared; we wanted to clearly show that the building had opened itself to the garden, creating a focal visual entrance when the garden was being used more publicly at parties or family events.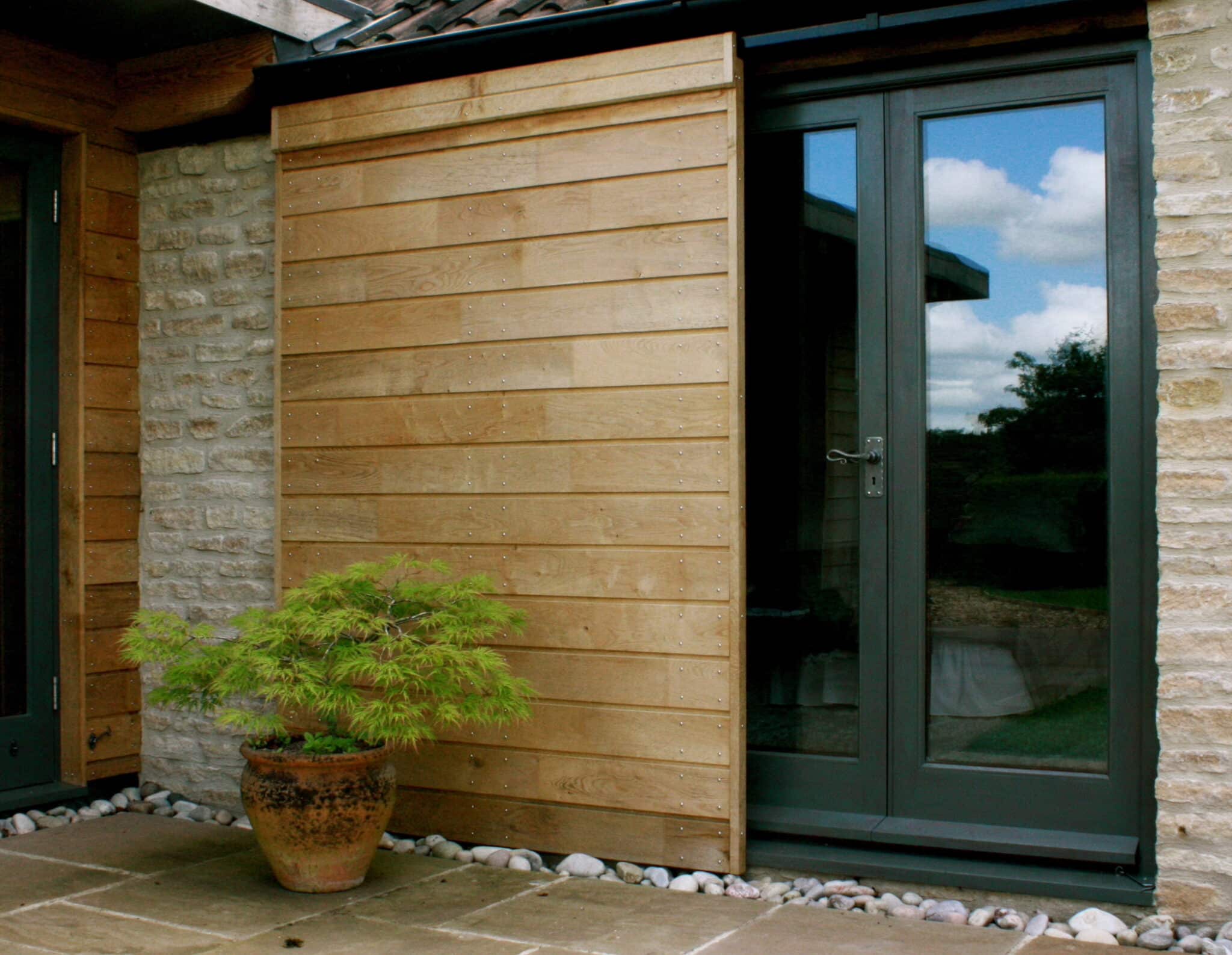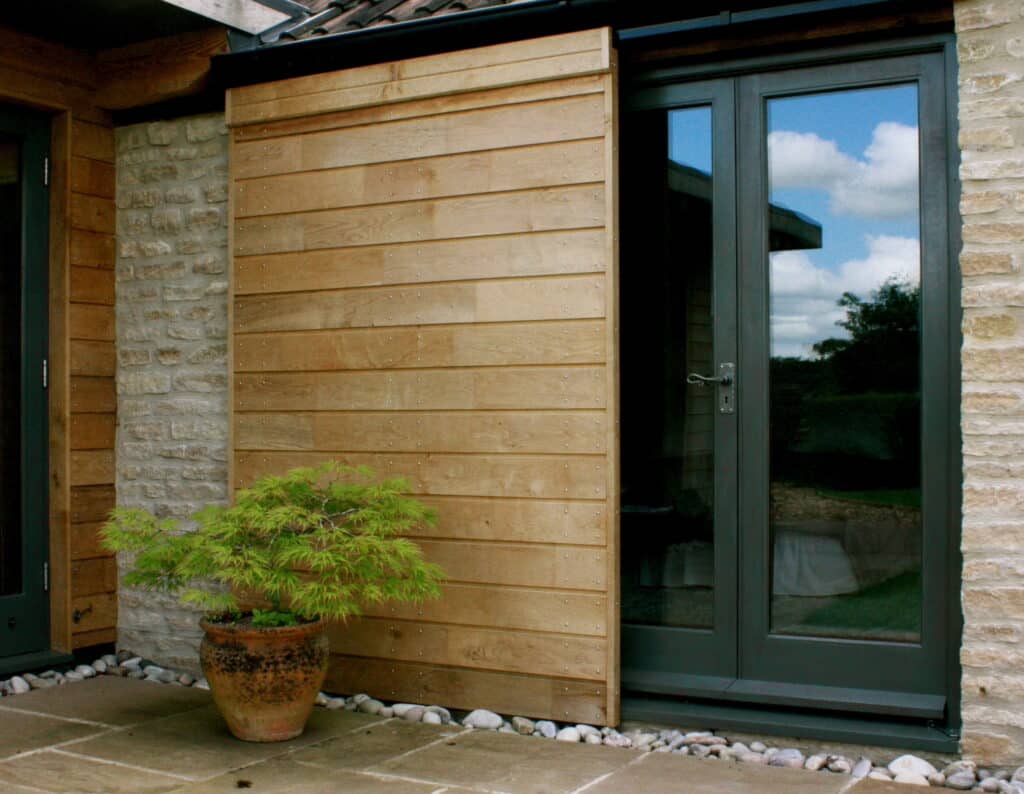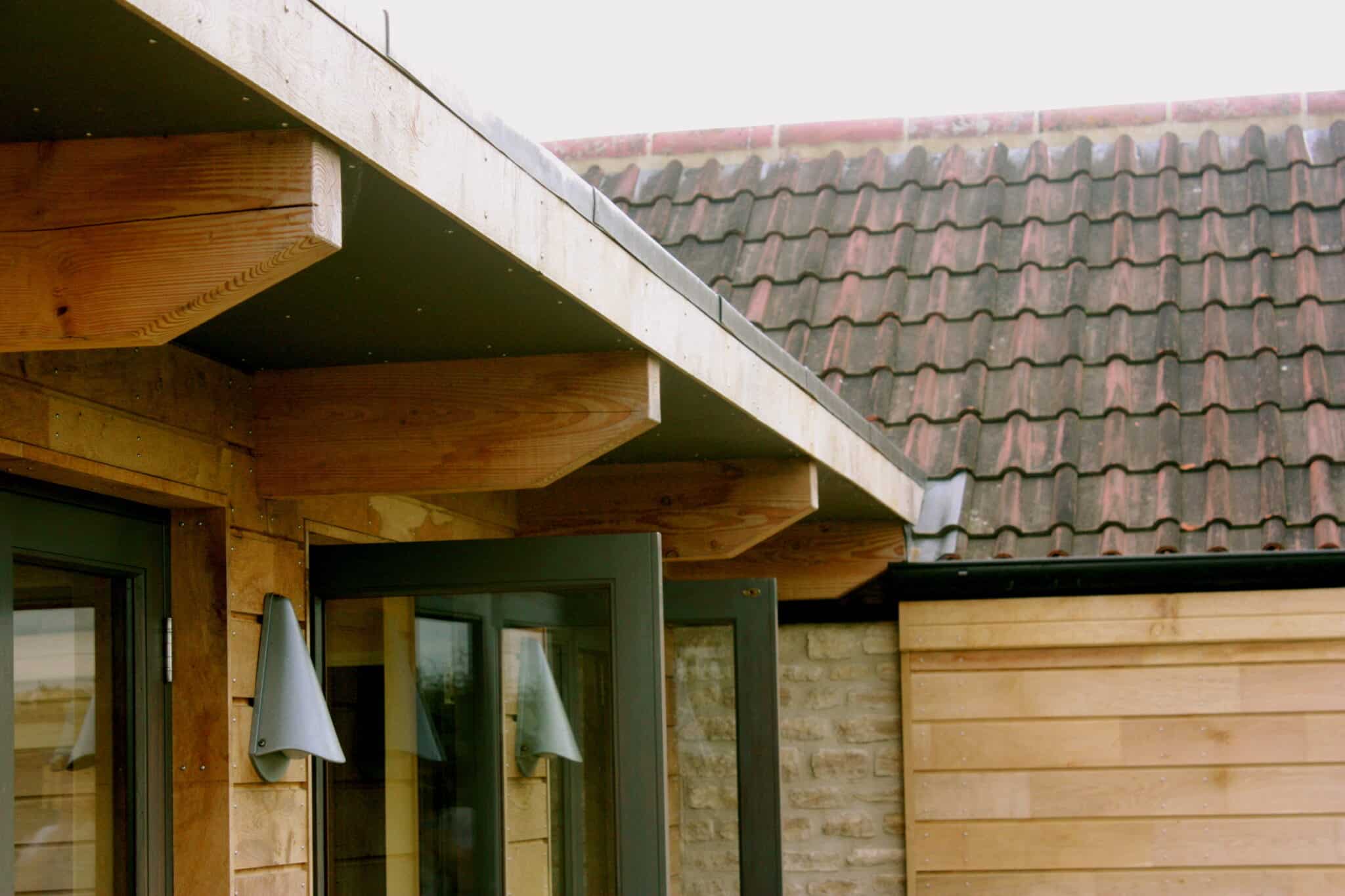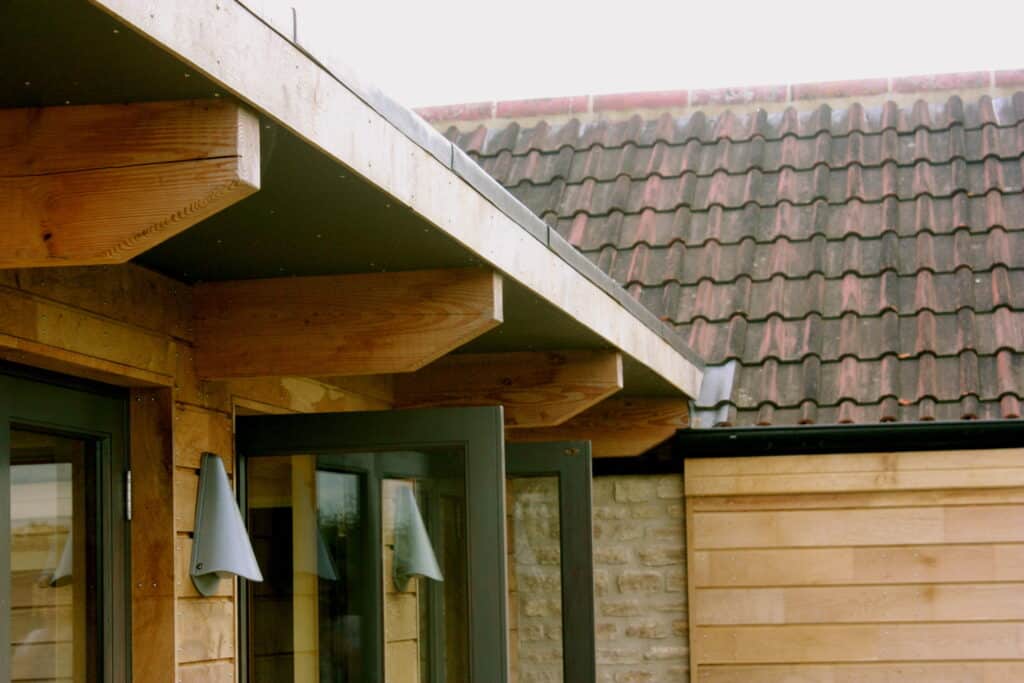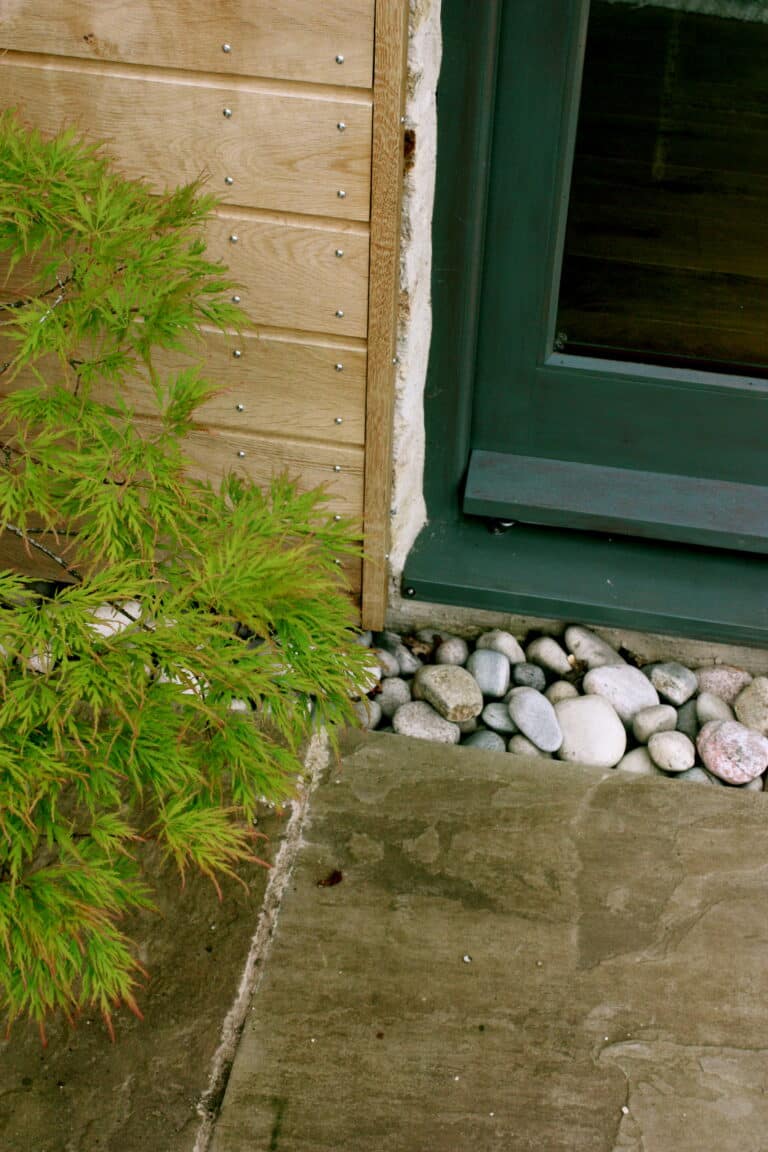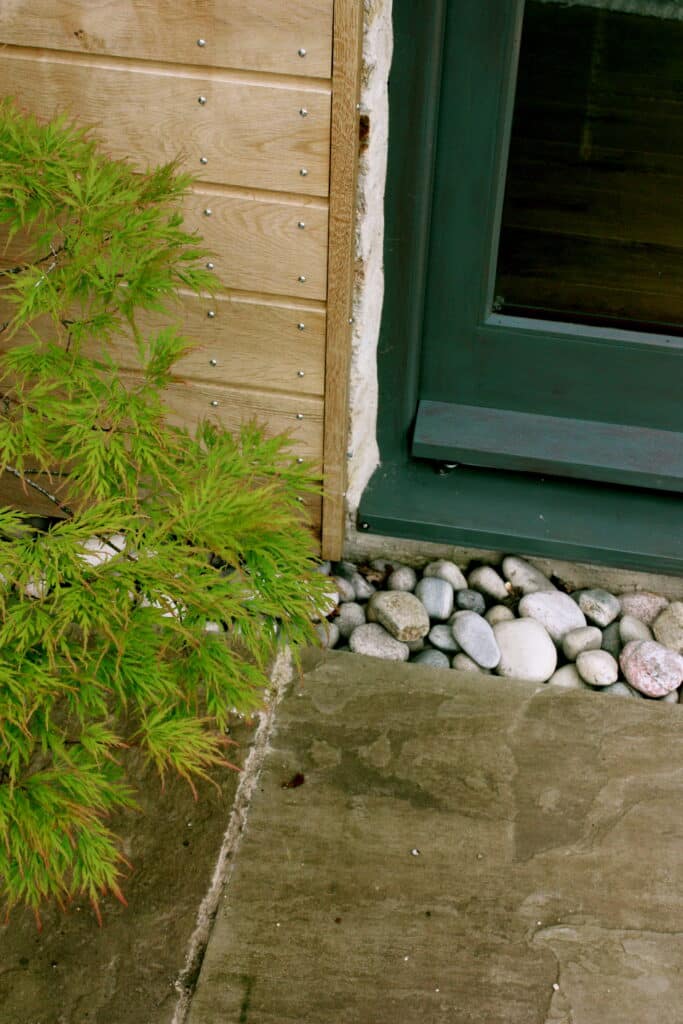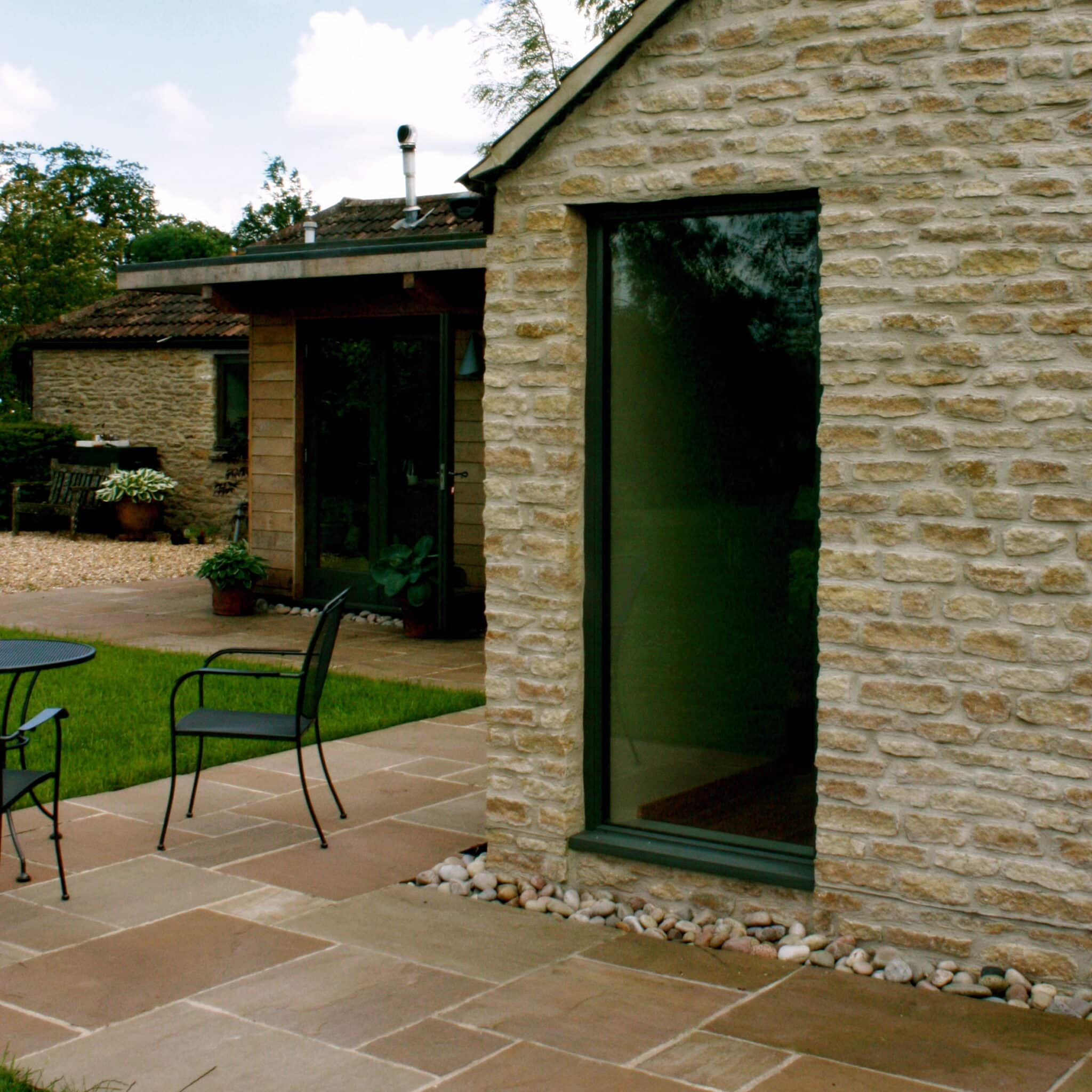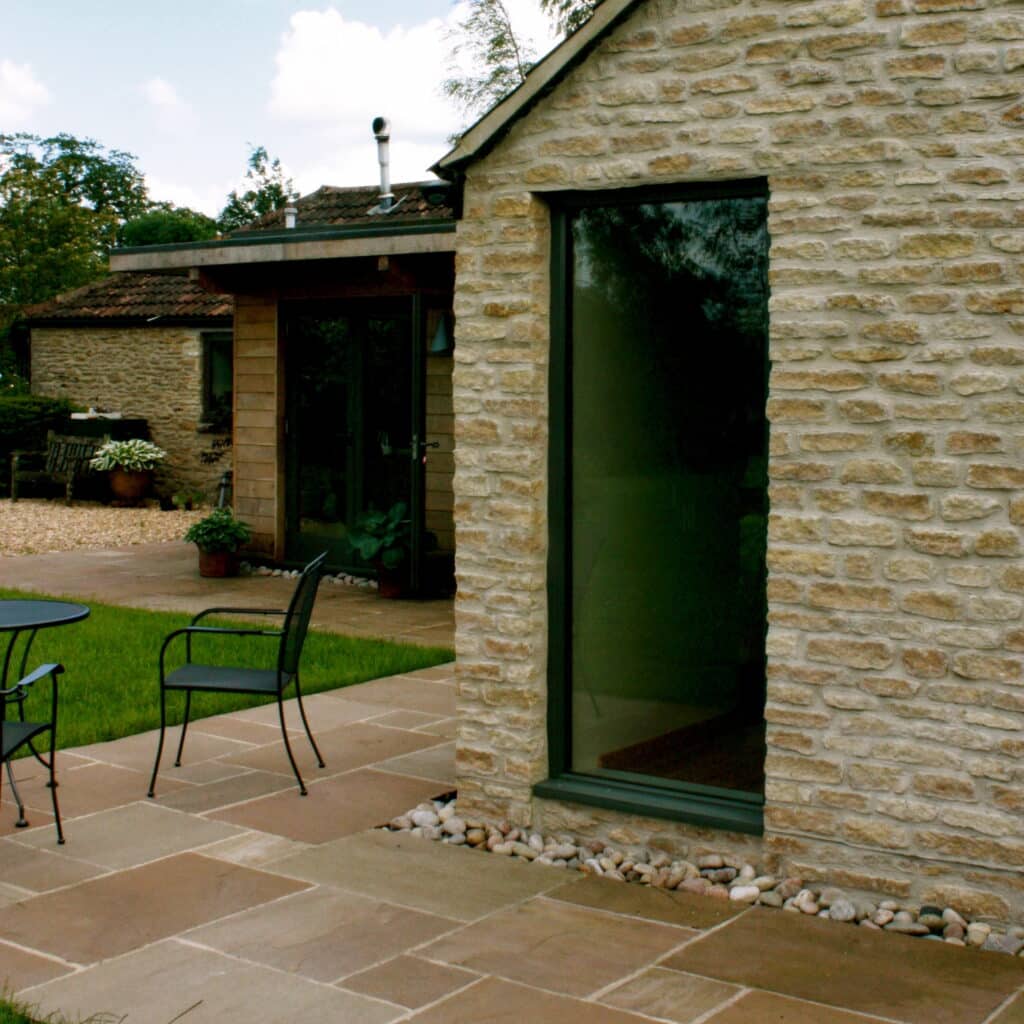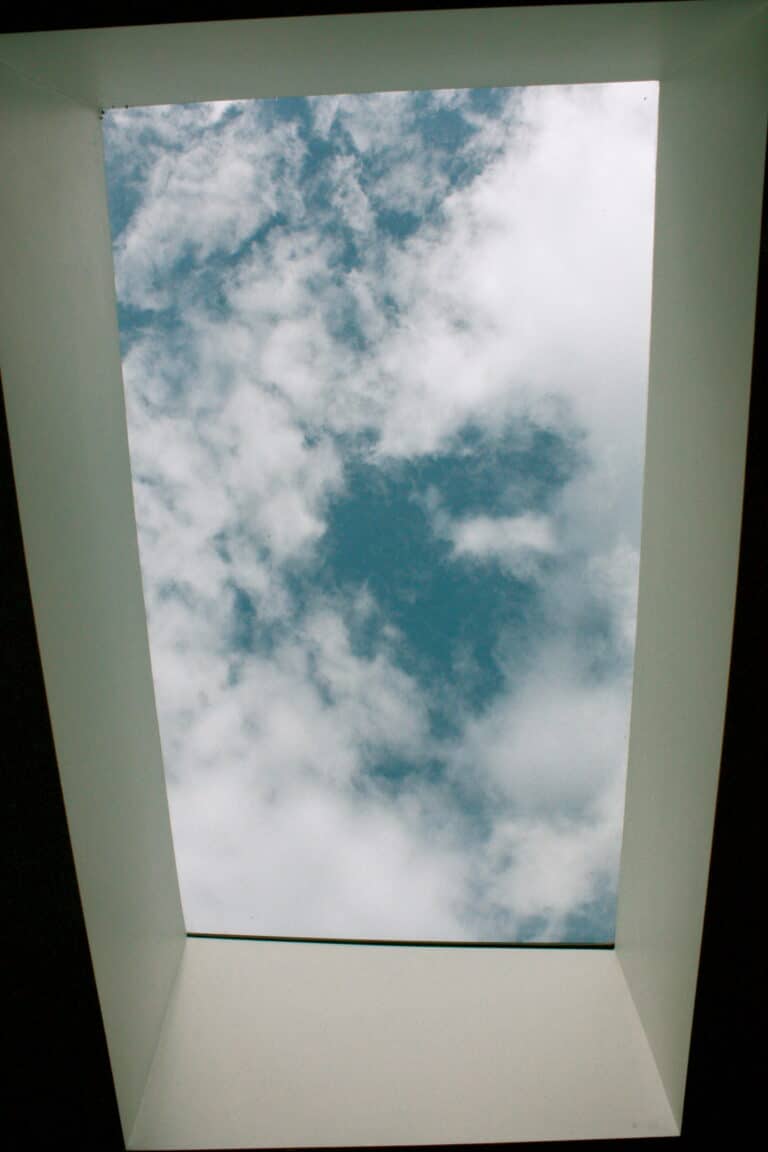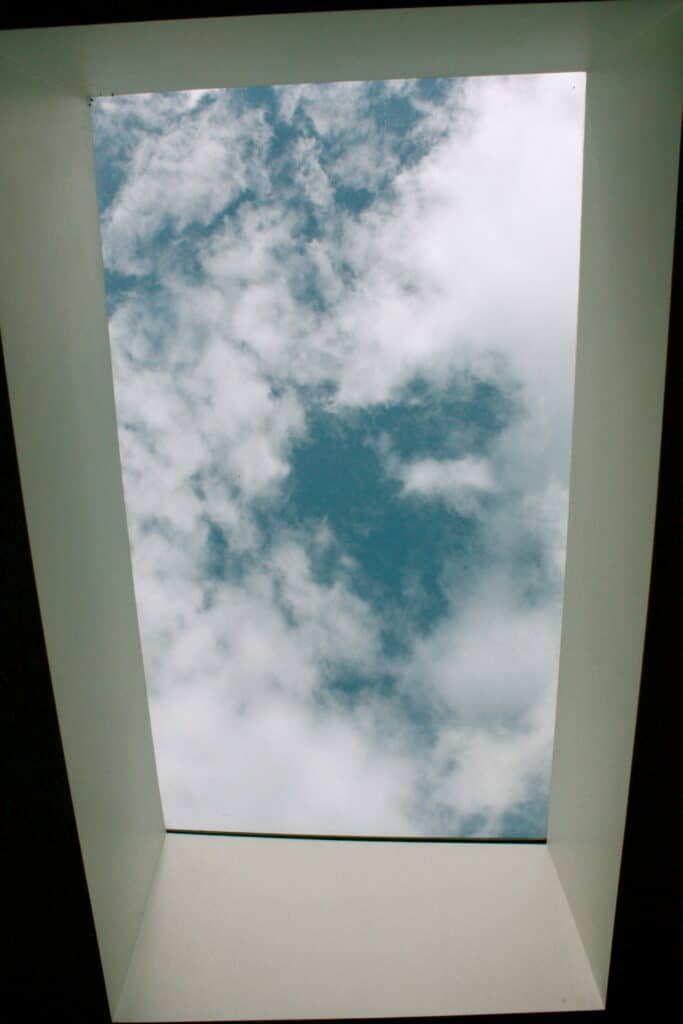 Sustainable measures
Natural sustainable materials and reused materials
Environmental construction policy to minimise chemical use and construction waste
High insulation levels (low U and Y values)
Converted Byre Extension
Chippenham, North Wiltshire