Garden Annexe is a typically peculiar listed smallholding cottage dating from C18th with a small range of outbuildings to its rear.
One of which, a small, curtilage listed, tin shed with a traditional tiled roof, had a charm to it that grabbed the attention of the design team when they first visited the site (even under the thick Ivy). What a great opportunity to preserve a structure exuding rural character whilst contrasting it with a contemporary arrangement to boost its internal area and meet the brief.
Once it was decided to create a counterpoint to the shed, the next stage was to split the brief down into those benefiting of enclosed spaces with traditional openings and those wanting light, air and connections to the wider site. It feels like you're sharing the living space with a herd of rare breed sheep which are on the adjoining plot.
The context, away from the public realm but adjacent to the principle dwelling, ensured we had to balance a sense of privacy with the opportunities afforded by the site's wider separation.
The only element to break the linear nature of the annexe is a porch formed of the reclaimed tin from the original shed, acting as a visual signpost of the entrance and being the exception to the rule breaking the glass divide of old and new.
Services penetrations were kept agricultural in nature with utilitarian detailing designed to reflect the delineation of the wider project materiality.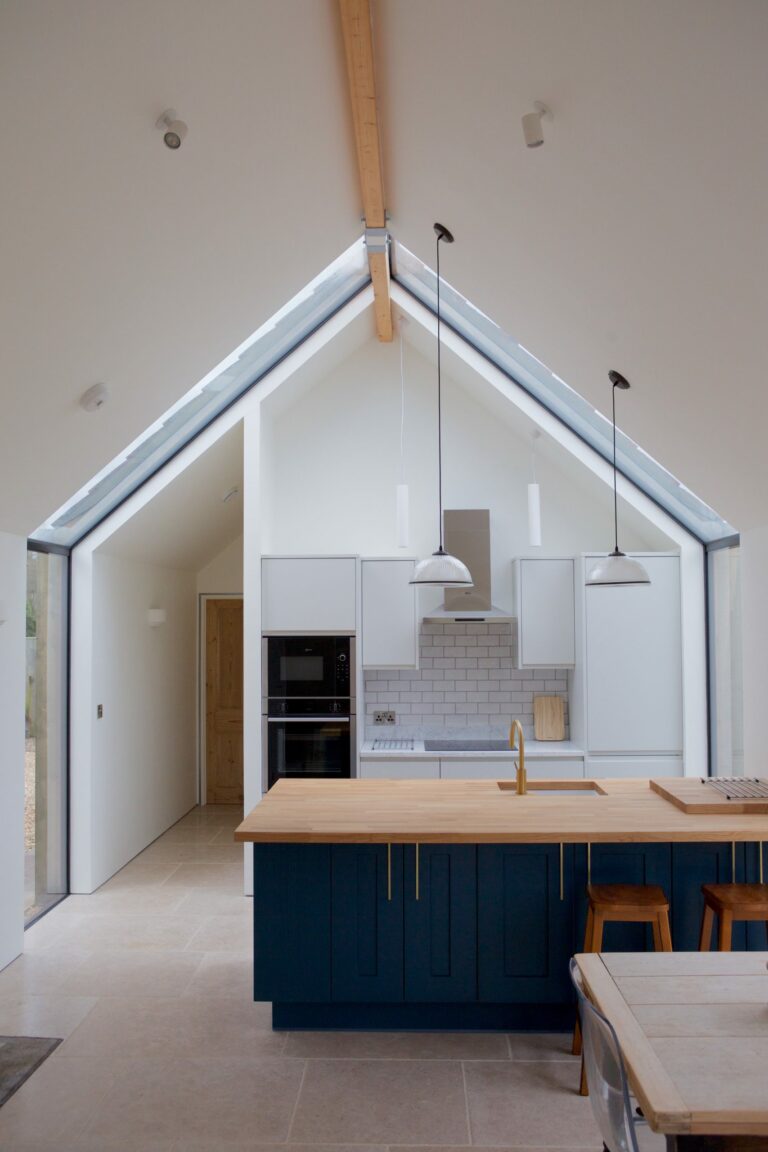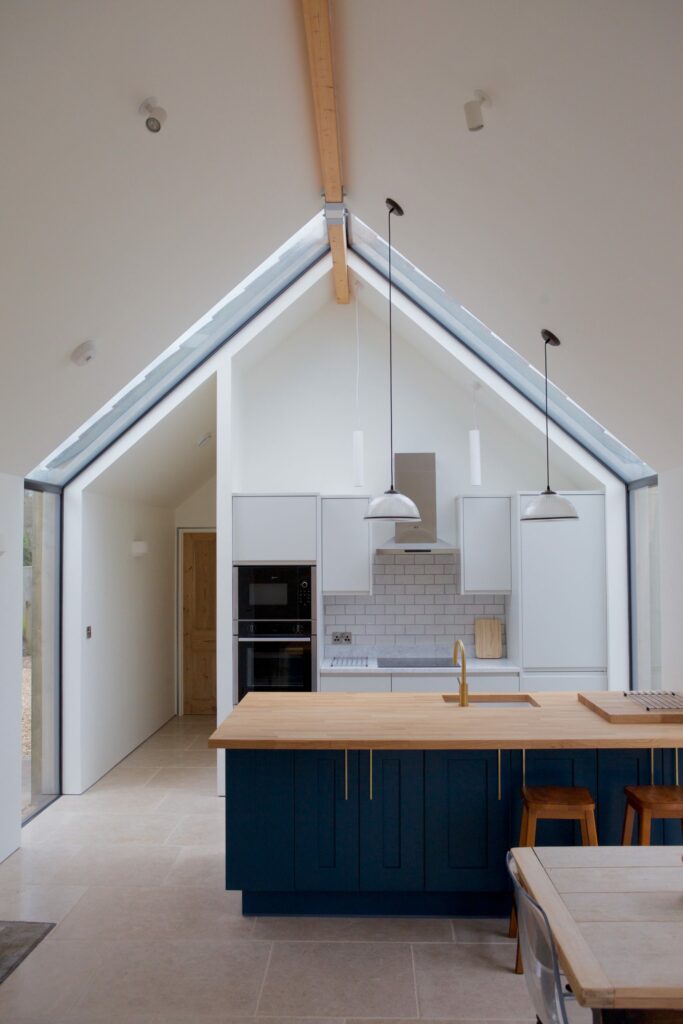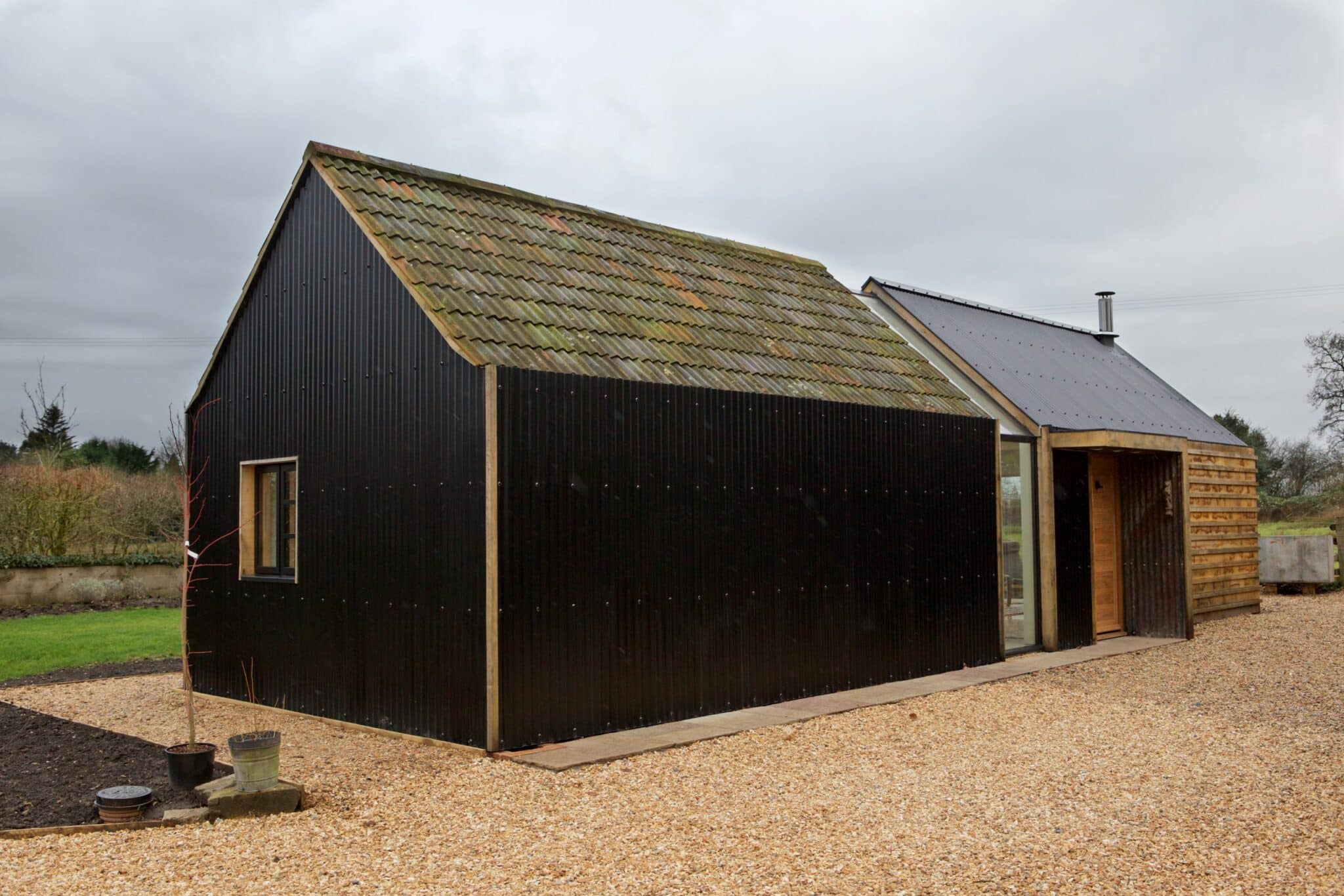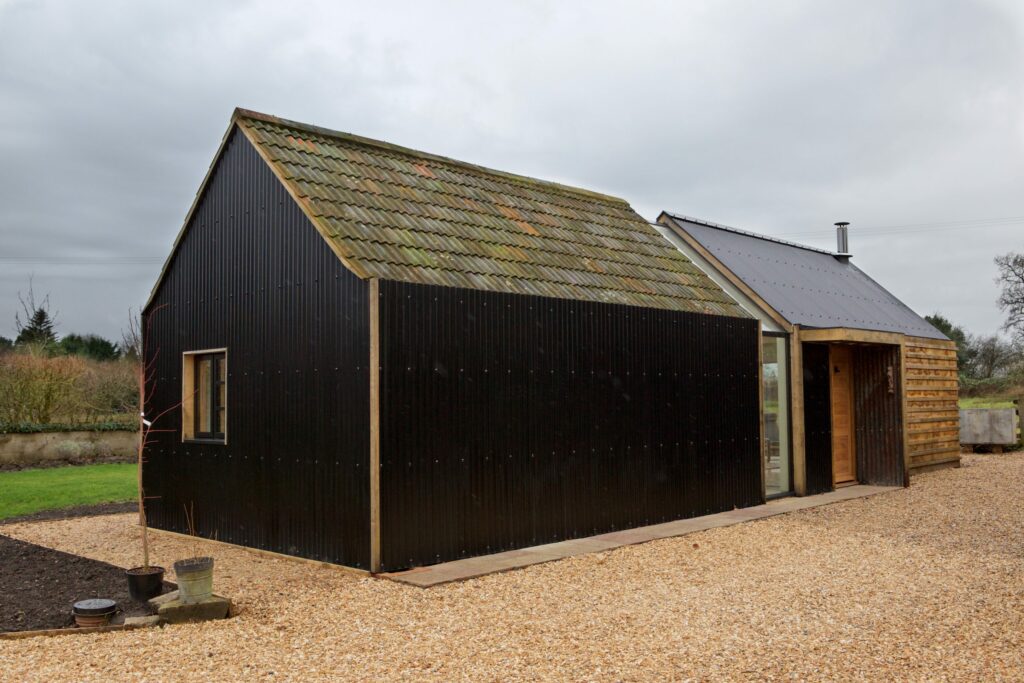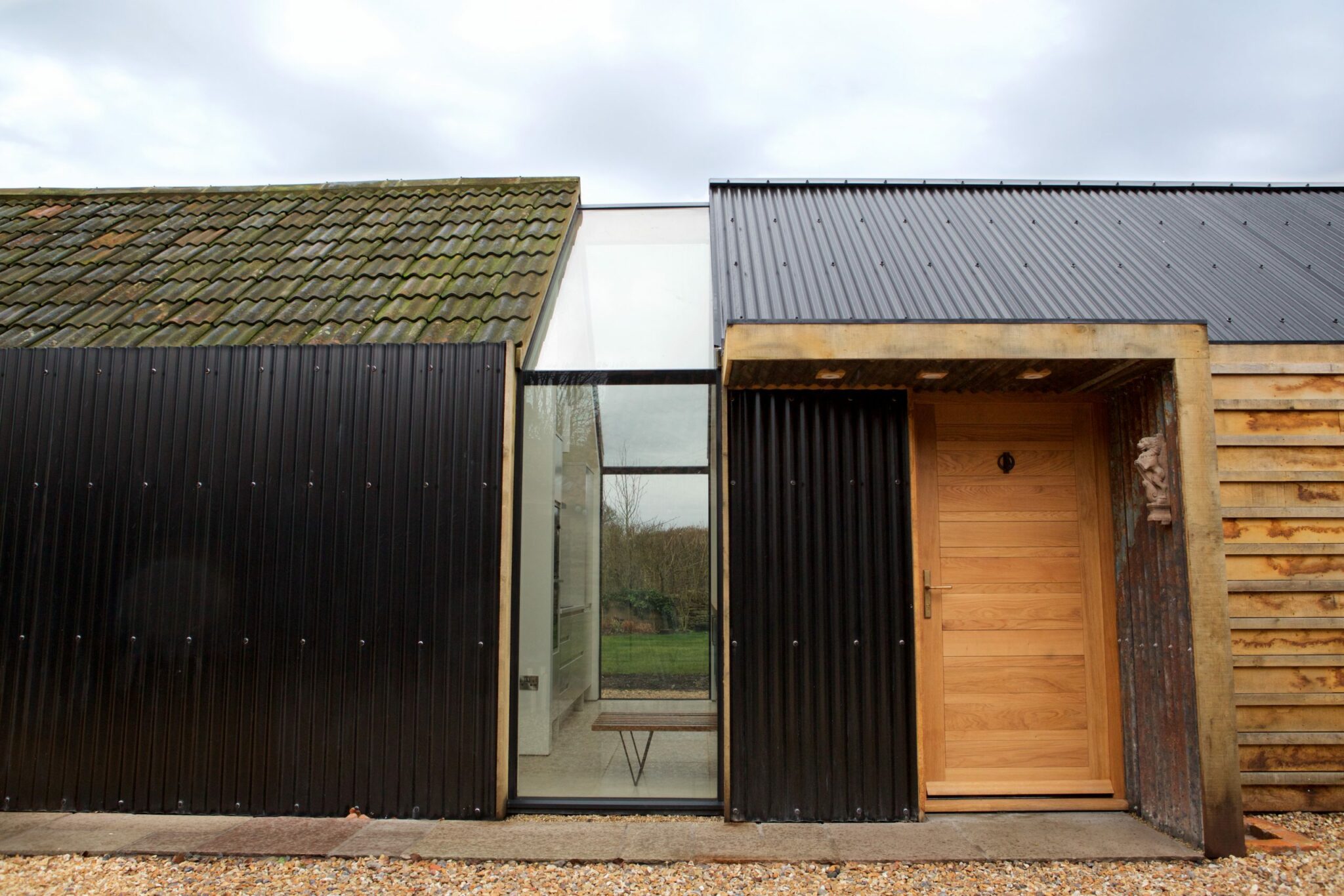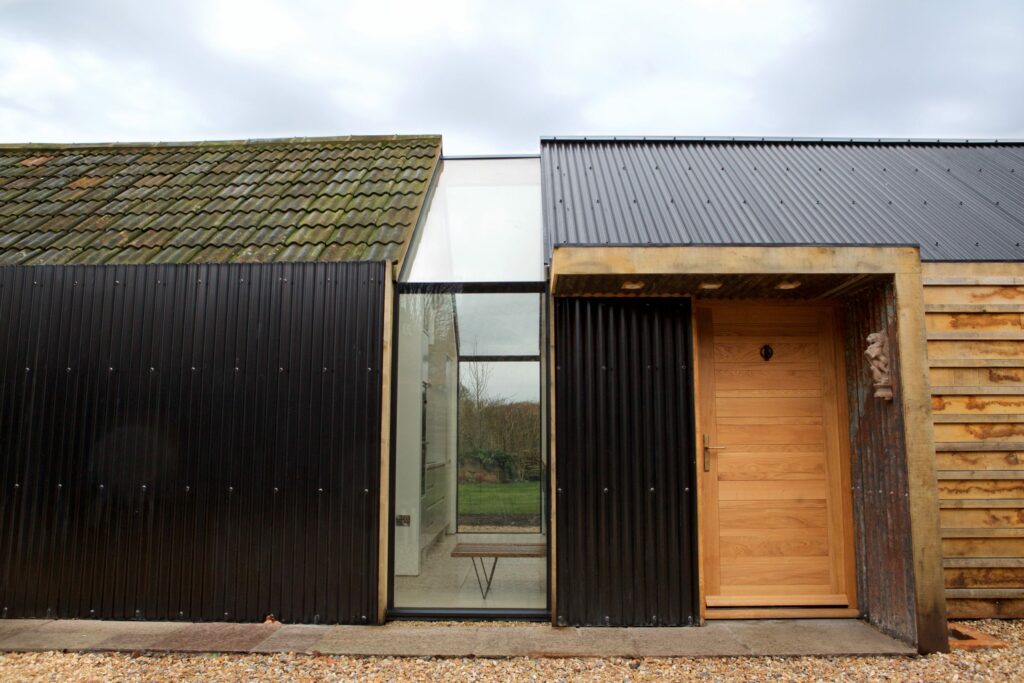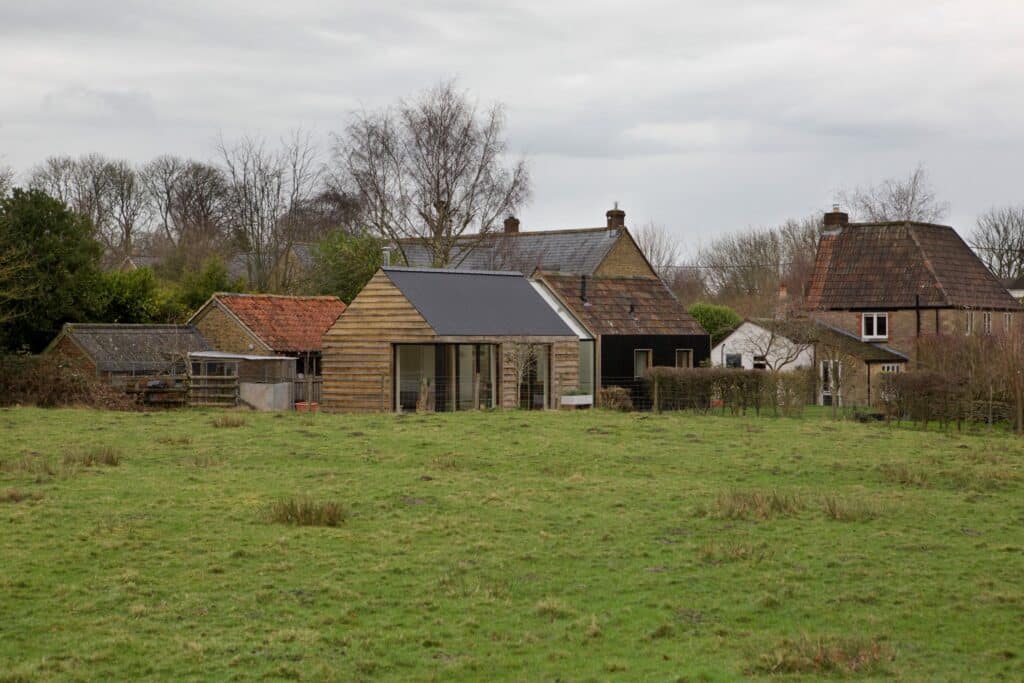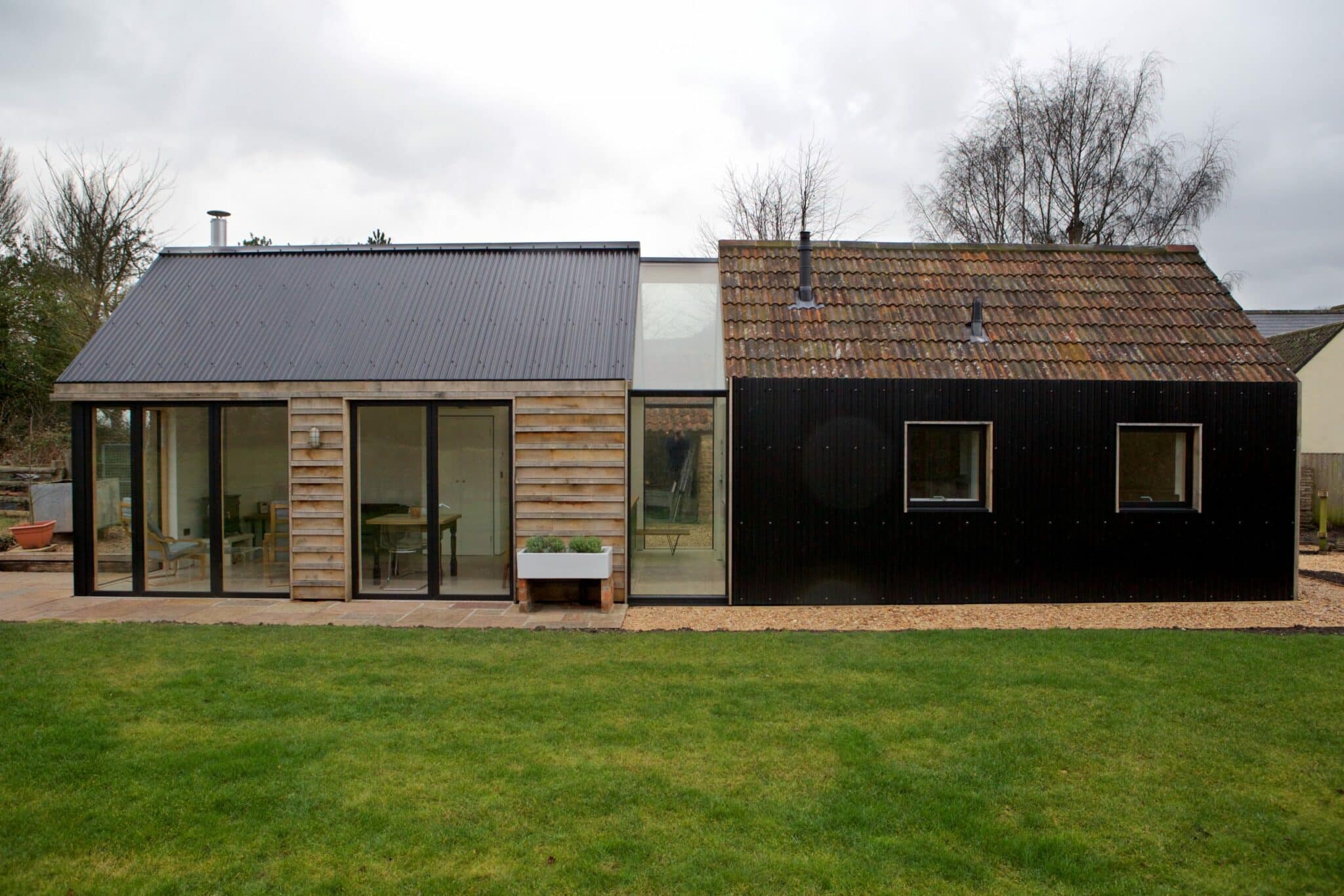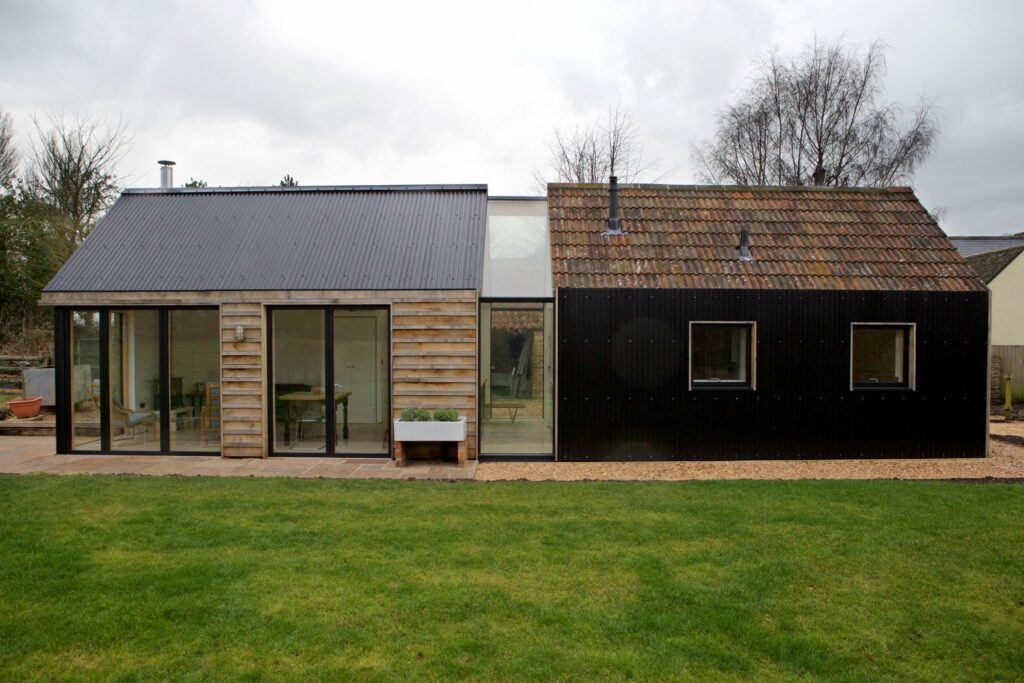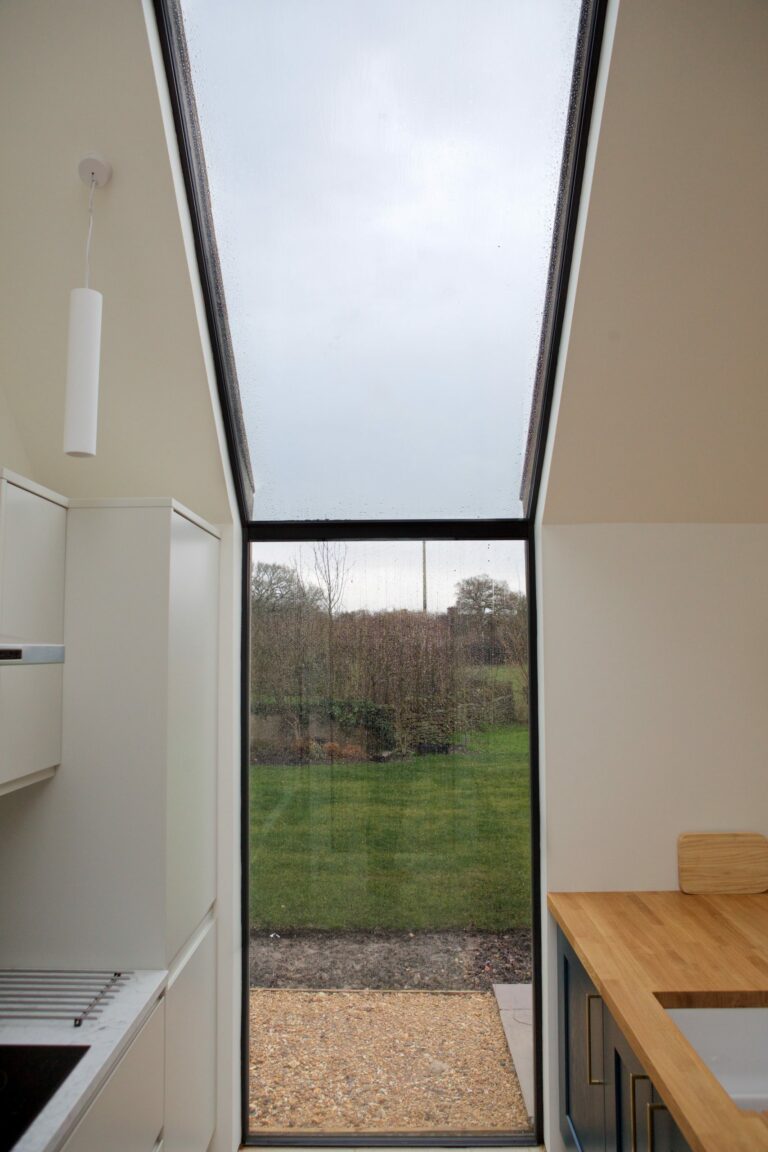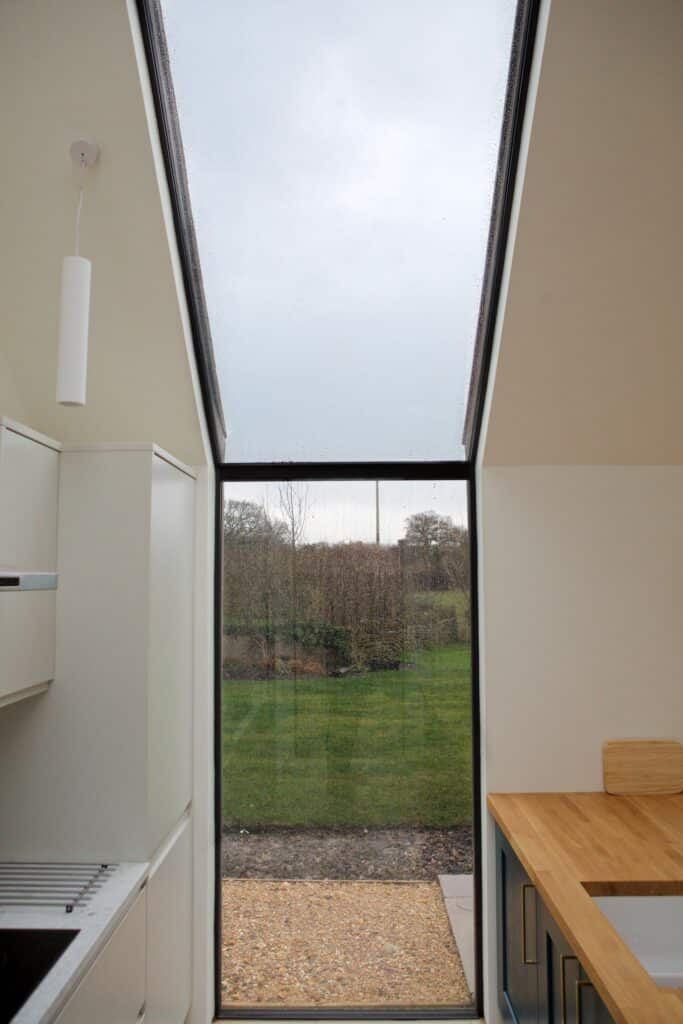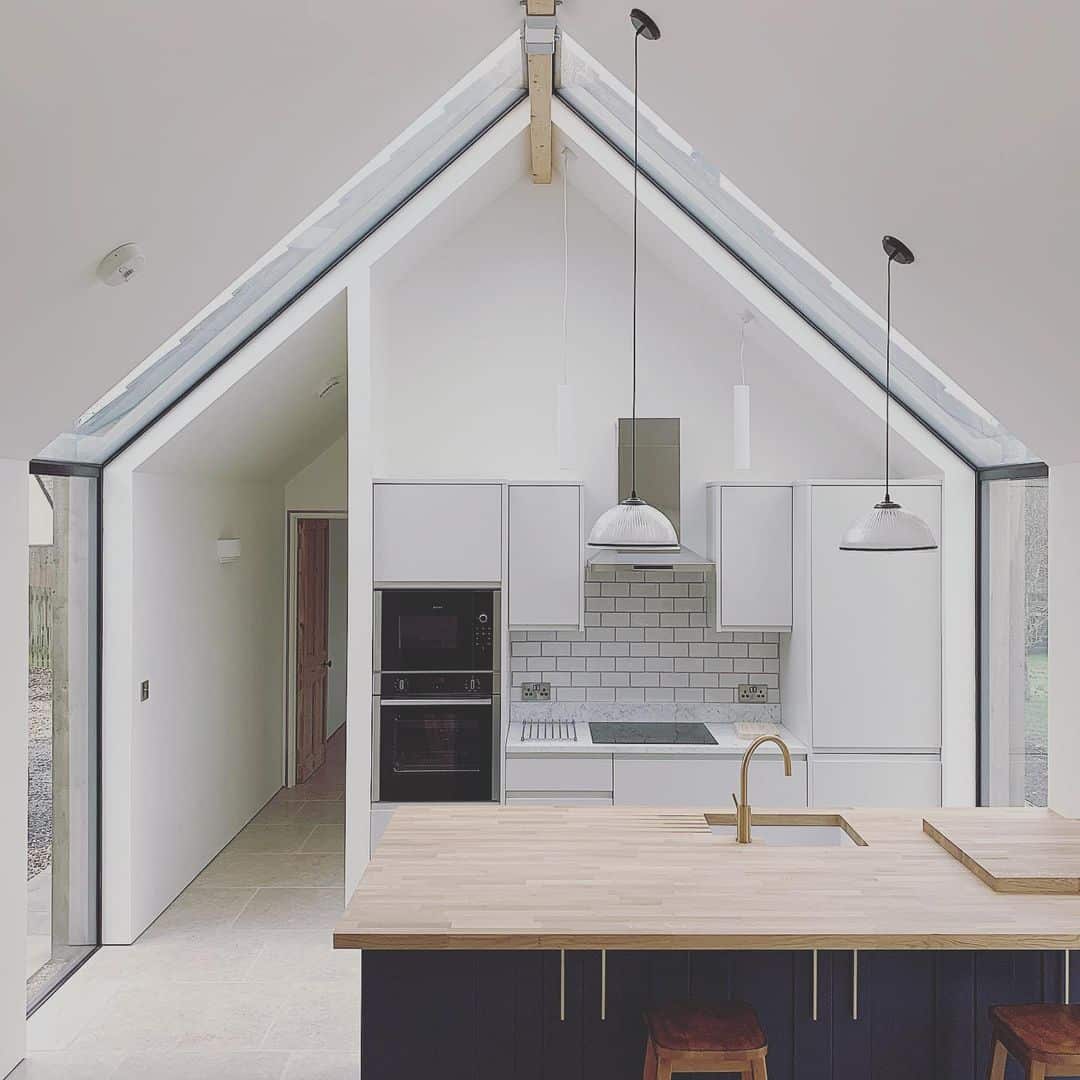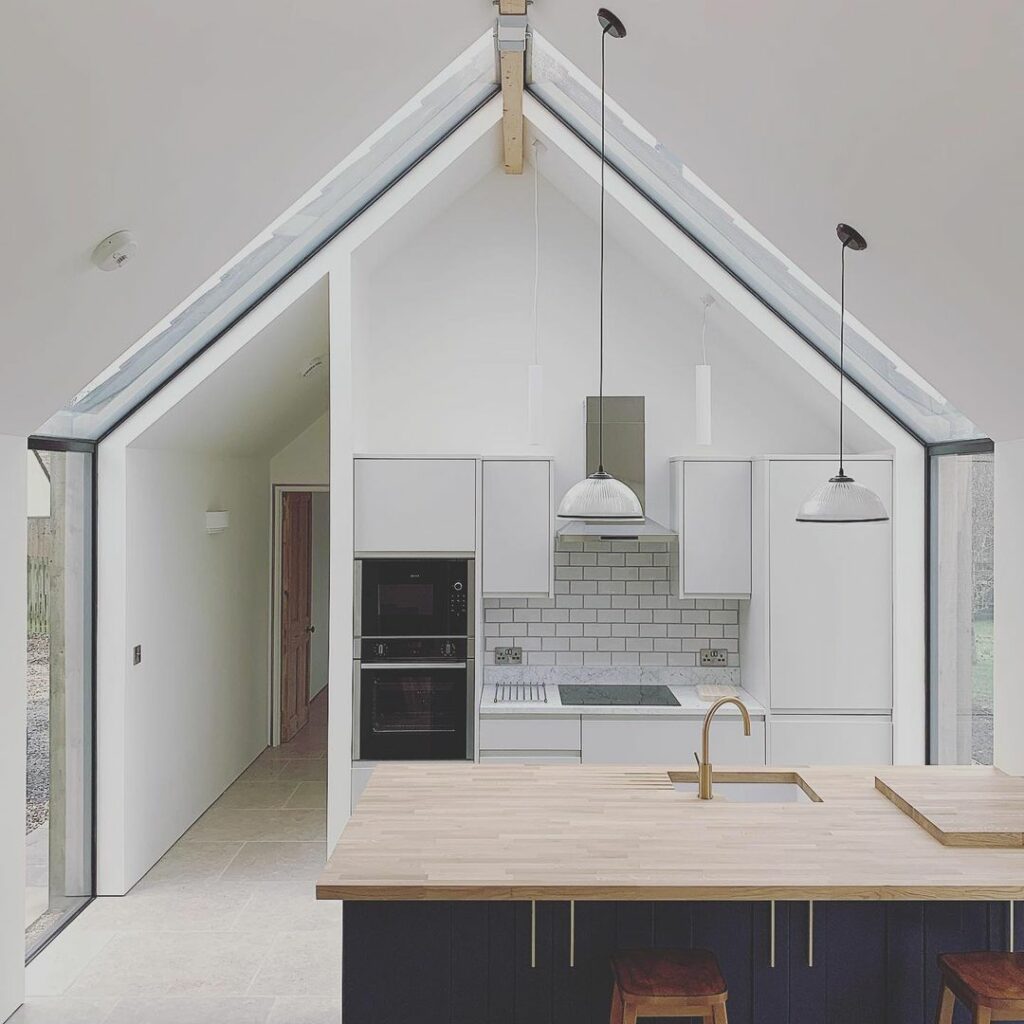 Sustainable Measures
Natural sustainable materials and reused materials
Environmental construction policy to minimise chemical use and construction waste
Passive solar gain regulation/orientation studies undertaken during design
Minimal internal structure to allow future alteration
High insulation levels (low U and Y values)
Converted Outbuilding
Chippenham, North Wiltshire