This Contemporary Cotswold Eco-house emulates South African thatch homes, whilst retaining a distinctly vernacular feel, to tie it to its locale. The large glazed and canopied gable was designed to connect the first-floor library office space directly to the garden. A reflection pool was used to bounce light into the room and onto the vaulted ceiling in the ground floor family space to produce a light and airy socialising area.
As a keen cook, our client wanted to be able to engage with their visitors whilst continuing to prepare food and drinks. We therefore centred the kitchen between the open plan spaces, stealing some of the adjacent wing to form a large larder.
With a bespoke kitchen, utility, boot room, office and staircases the external aesthetic was drawn throughout the internal areas to reinforce the connection between the interior environment and the gardens beyond.
Landscaping:
The gardens were designed to produce the wide ranging and varied spaces needed by a modern home.
Next to the driveway is a small zen space with running water and a place to sit and reflect. There is a kitchen garden and store tucked behind the house, before you get to the formal rear gardens where a classic lawn and borders approach was used, only broken by the reflection pool that anchors the space. Enclosed with a high drystone wall, patio and Barbecue areas were placed around the house and a section of the garden was segmented off to allow the ground mounted photovoltaic panels to be hidden from view. This also produced a small orchard and chicken's area.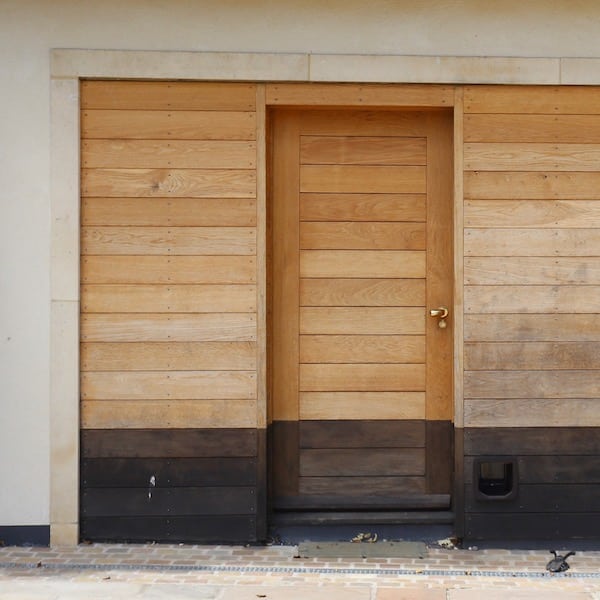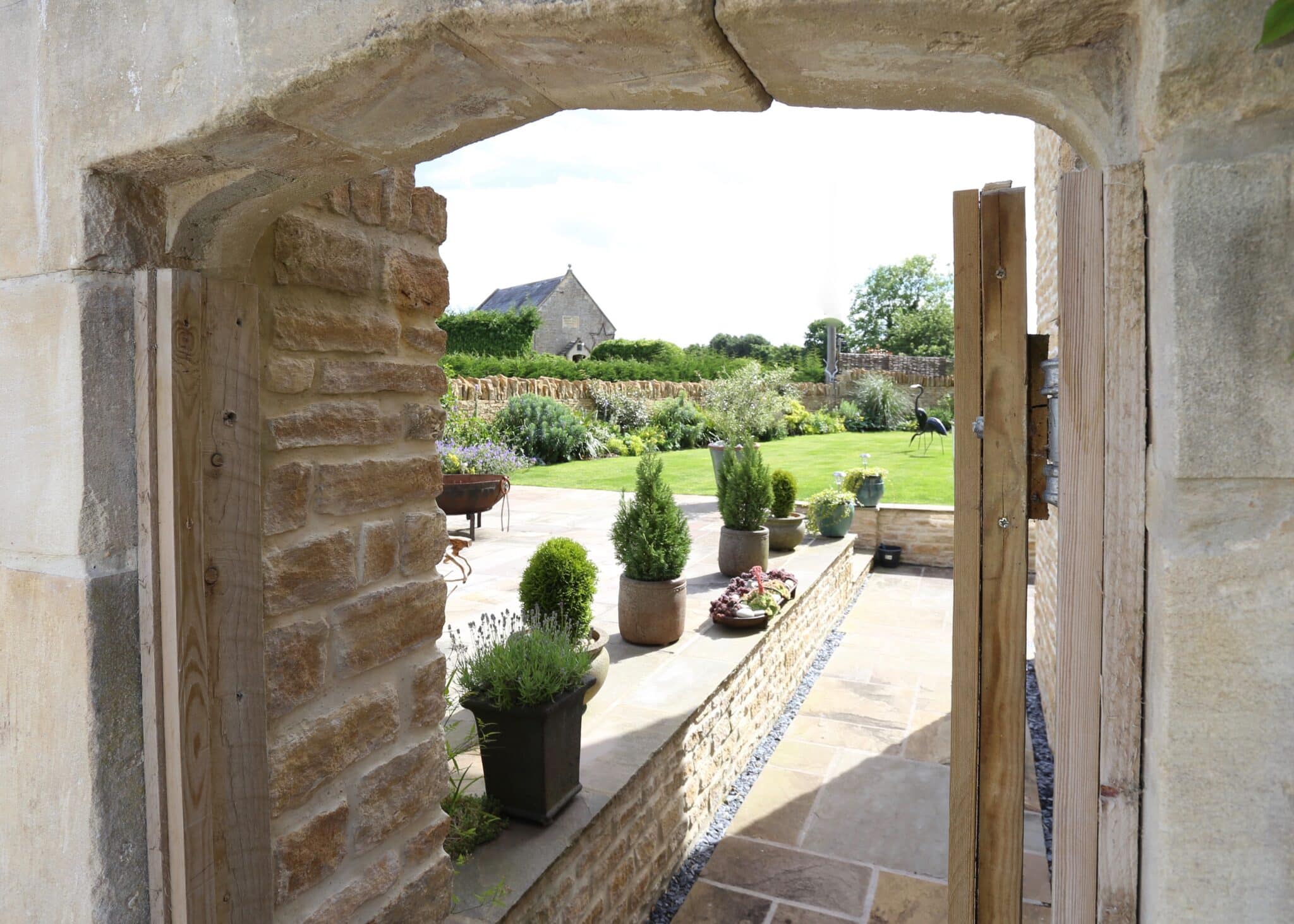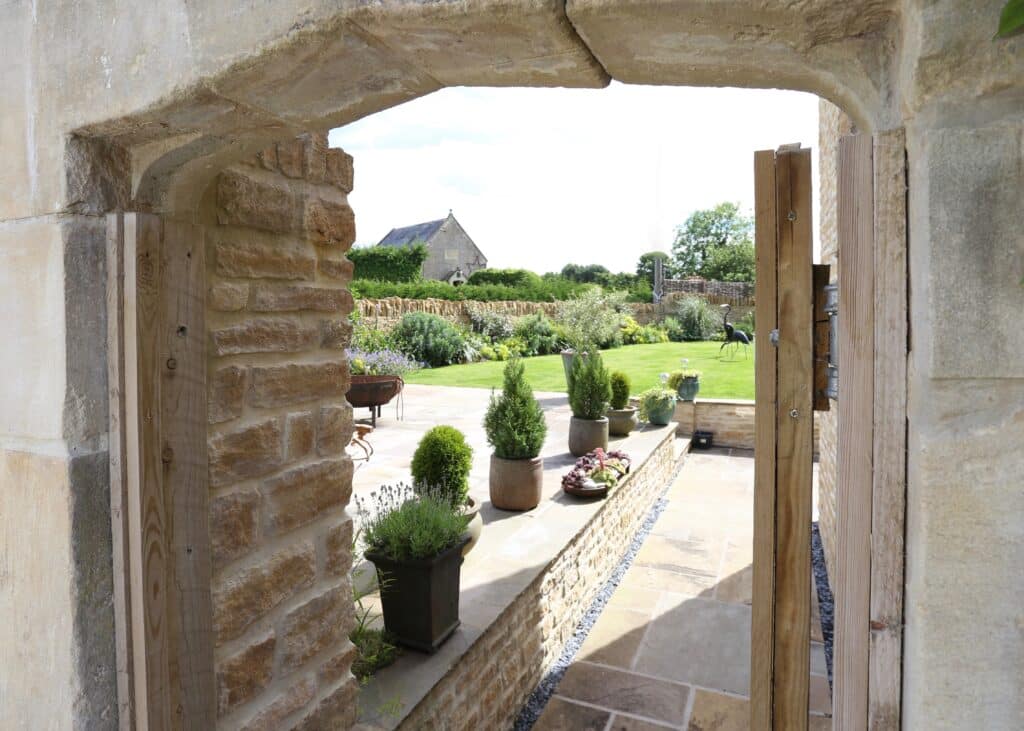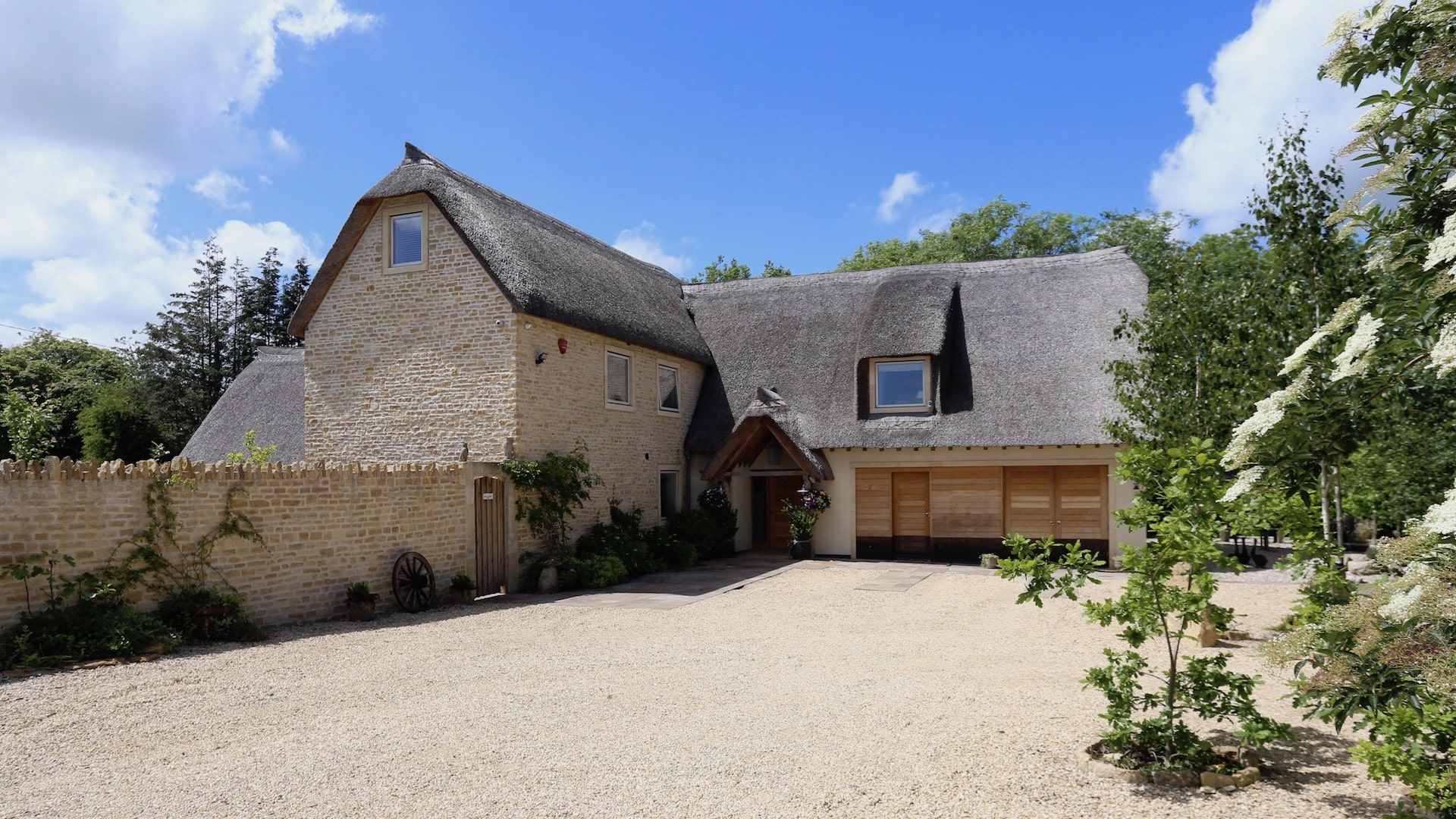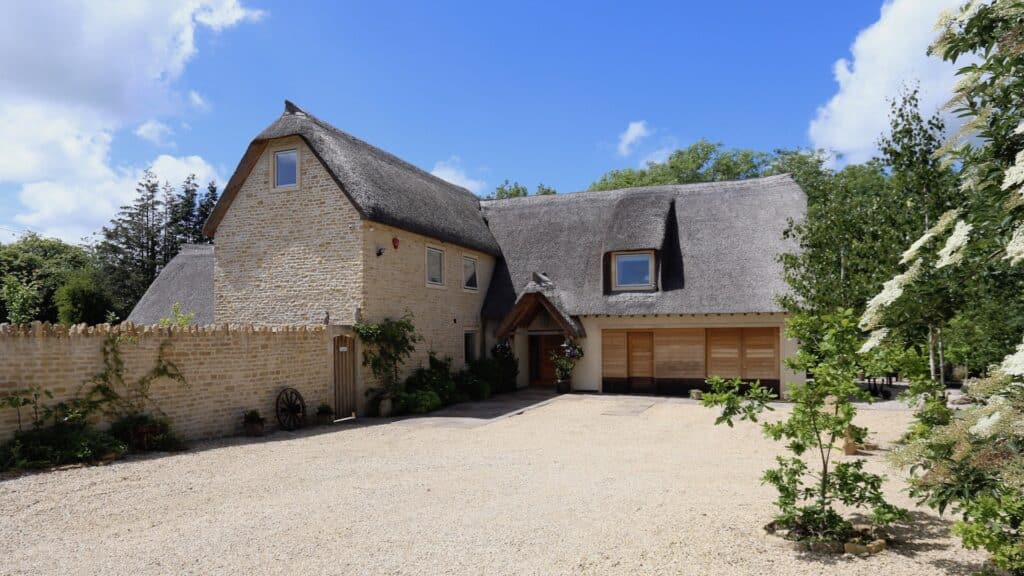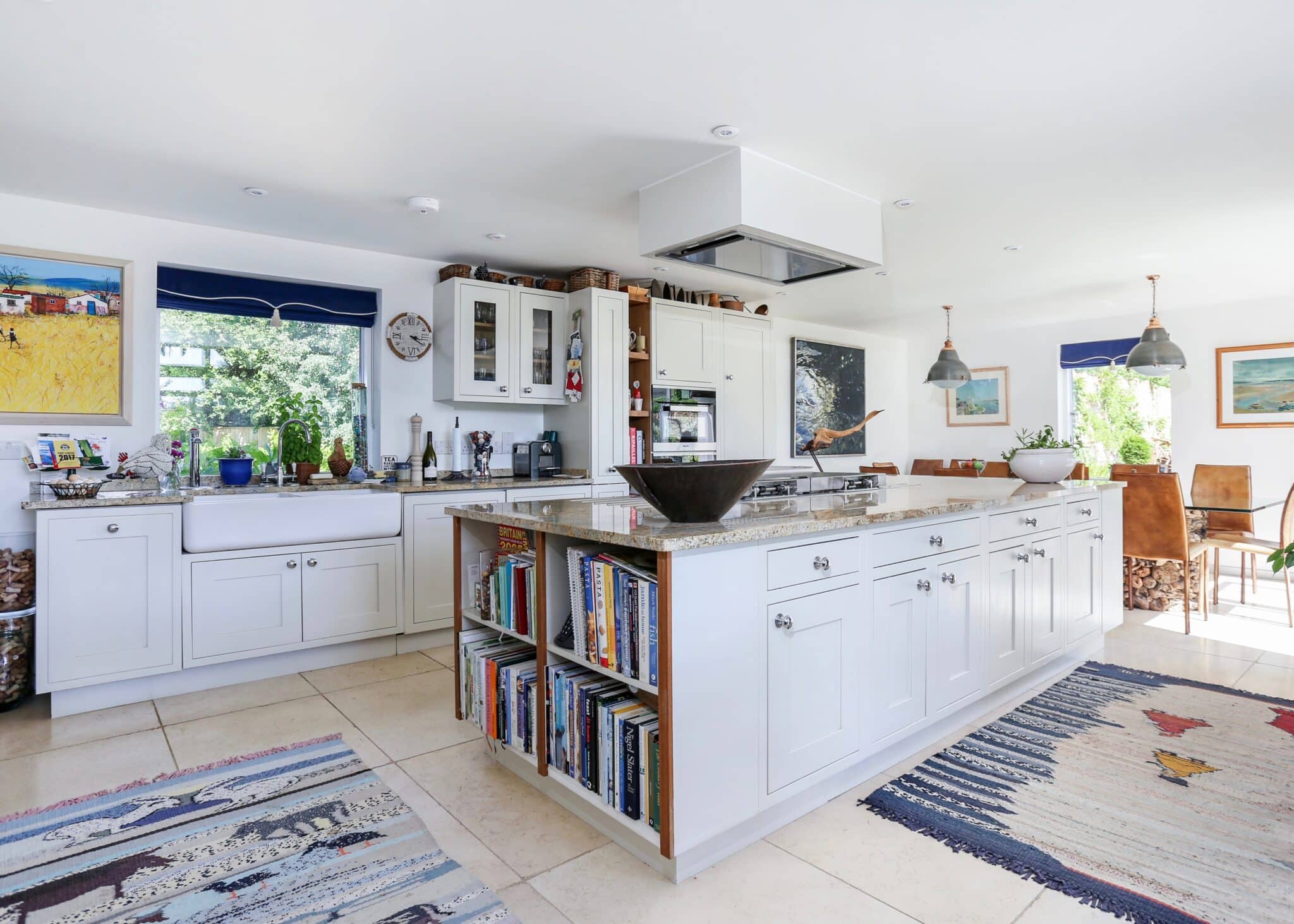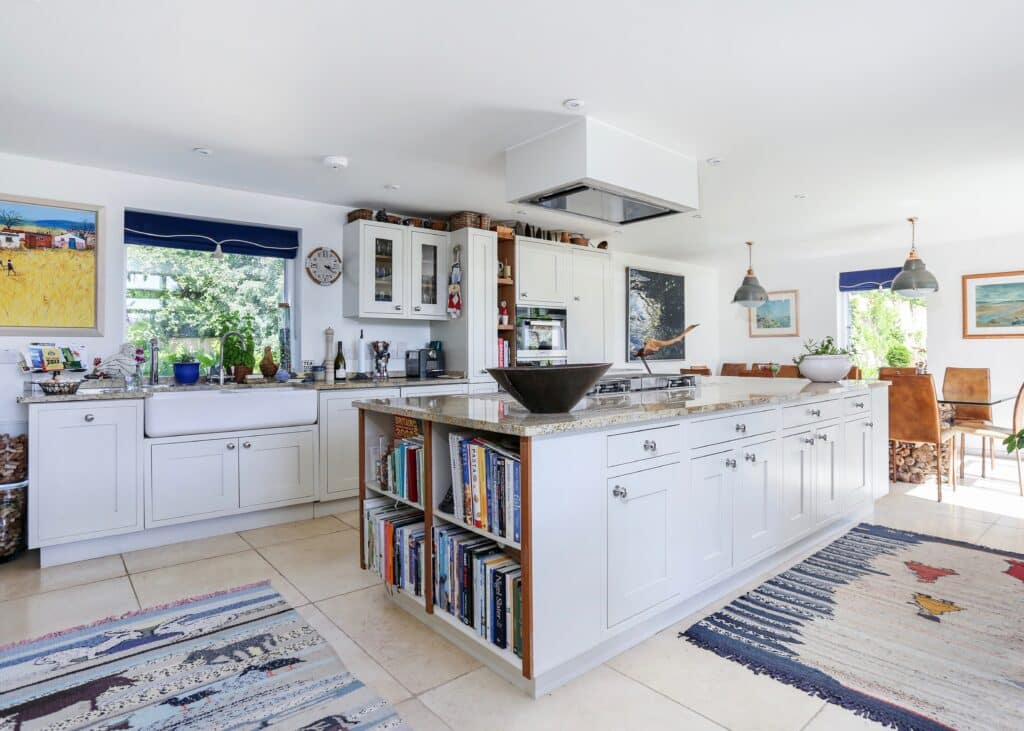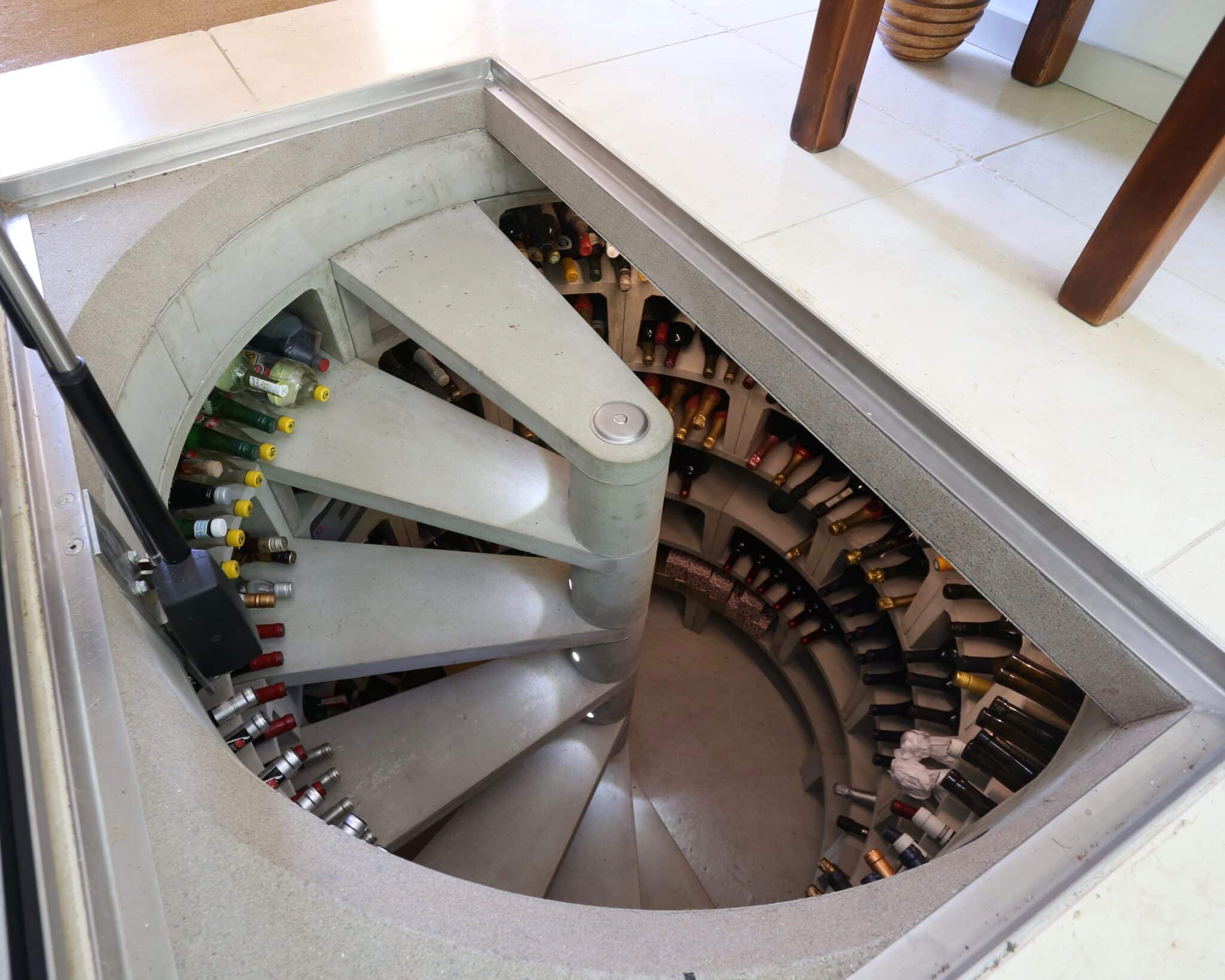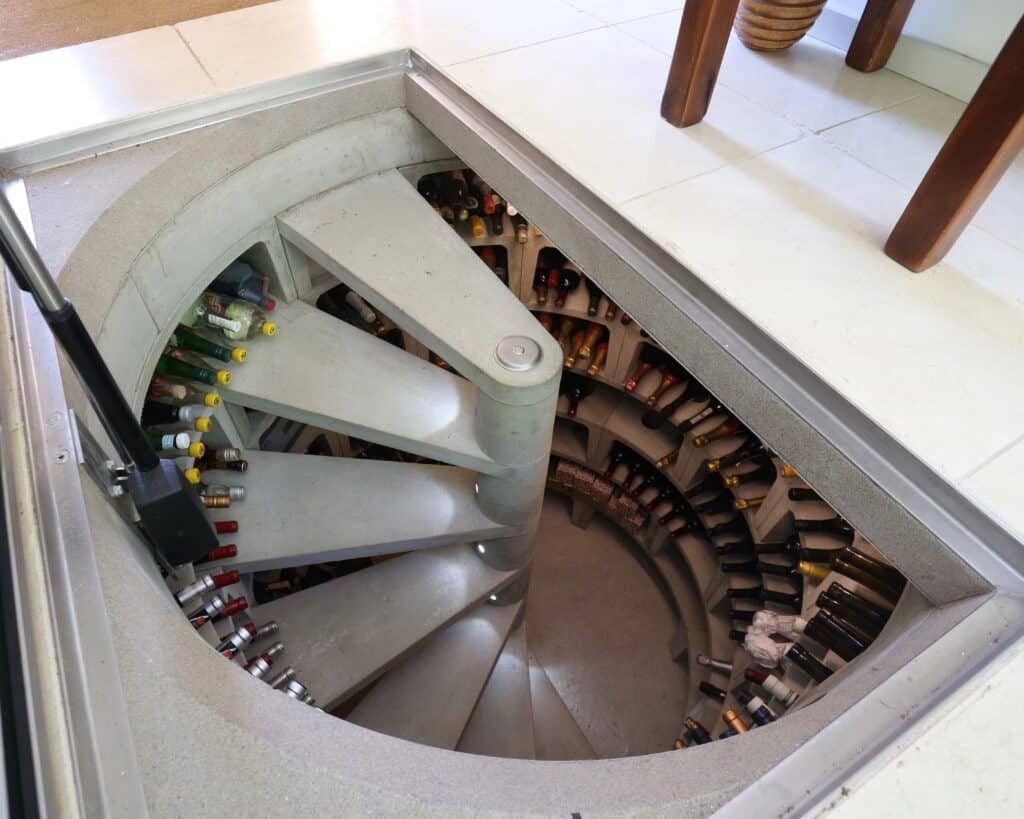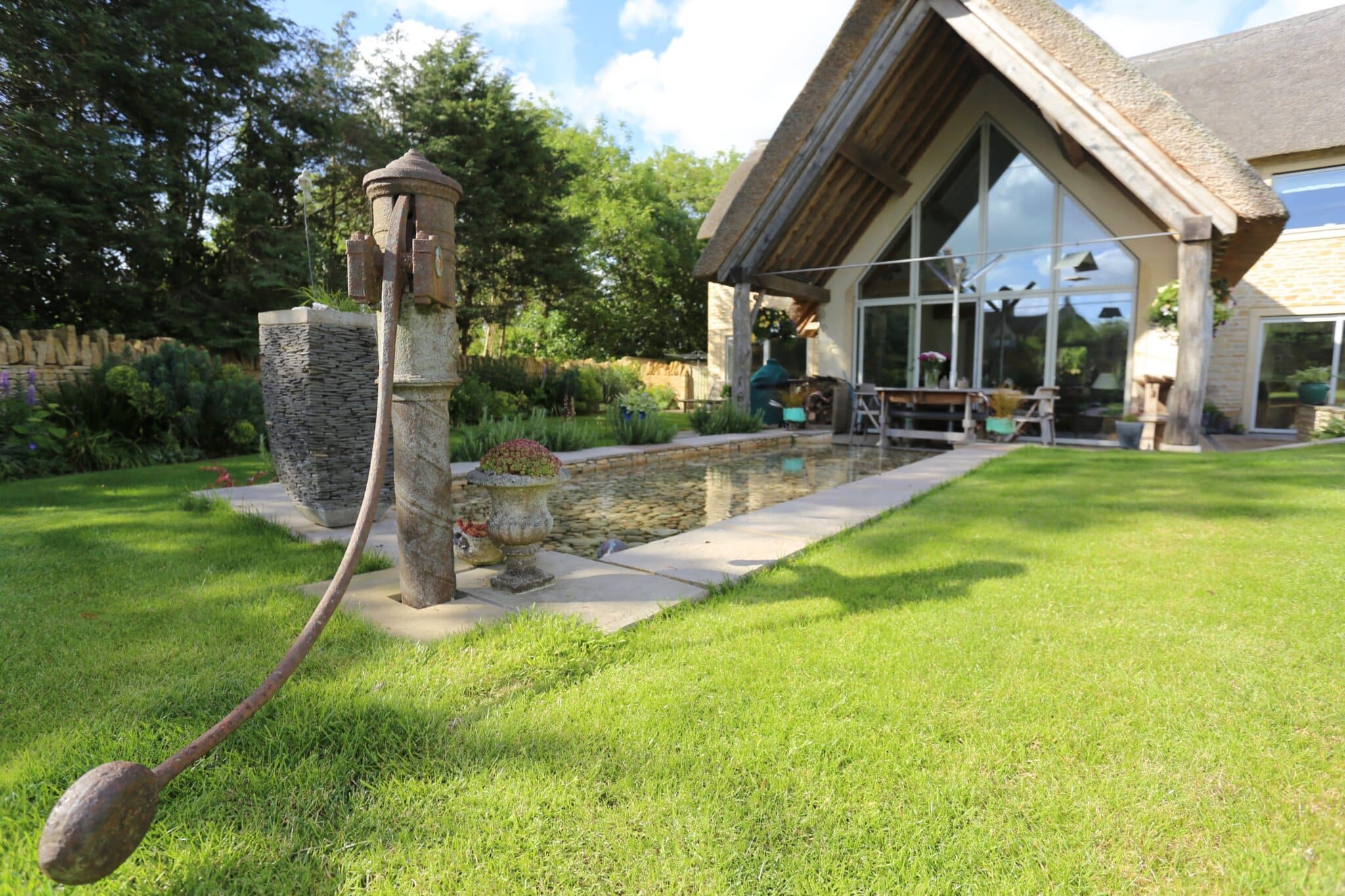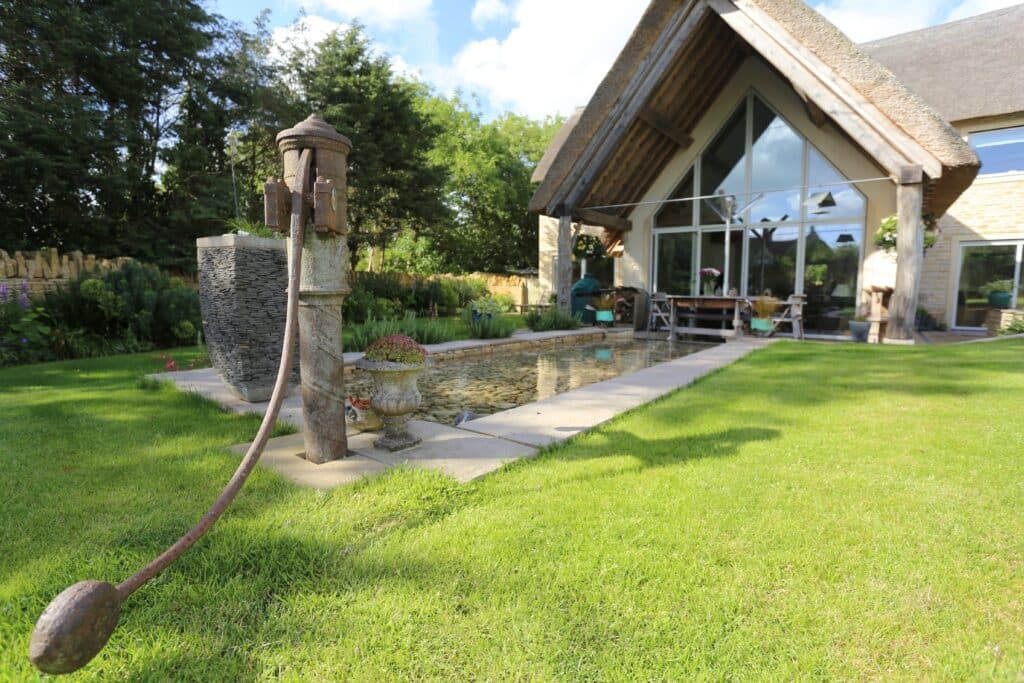 Sustainable Measures
Ground Source Heat Pump (GSHP)
Mechanical Ventilation with Heat Recovery (MVHR)
Photovoltaic panels
Natural sustainable materials and reused materials
Environmental construction policy to minimise chemical use and construction waste
Passive solar gain regulation/orientation studies undertaken during design
Electric car charging and allocated space for future battery installation
High insulation levels (low U and Y values)
Home working space
Rain water harvesting to a large beneath ground tank
Biodiverse landscaping used
Contemporary Thatch Eco-House
Marshfield, Bath, Cotswolds