This self-build eco home in Bristol used a range of techniques and reclaimed materials in a pragmatic process aimed at maximising its ecological credentials whilst minimising its initial capital investment.
Aesthetically it took influence from the mismatched beauty of Bristol with a wealth of styles and eras contradictorily played against each other to produce a juxtaposition of historic and contemporary. Its large front windows celebrate a view out over most of the city and tie it to the street scene which it fronts. It is not a house for those seeking privacy; its owners wanted to be part of the community. That said certain aspects were concealed to allow privacy where needed, the bedrooms are buried into the hillside both privatising and excluding road noise. The bathrooms and utility etc. were tucked around a rising circulation core and a rear corridor given visual independence by being painted entirely yellow.
Externally a full landscaping design was prepared and implemented including over six flights of stairs and a number of terraces and planting banks to create the wealth of spaces maximising useable areas around the house.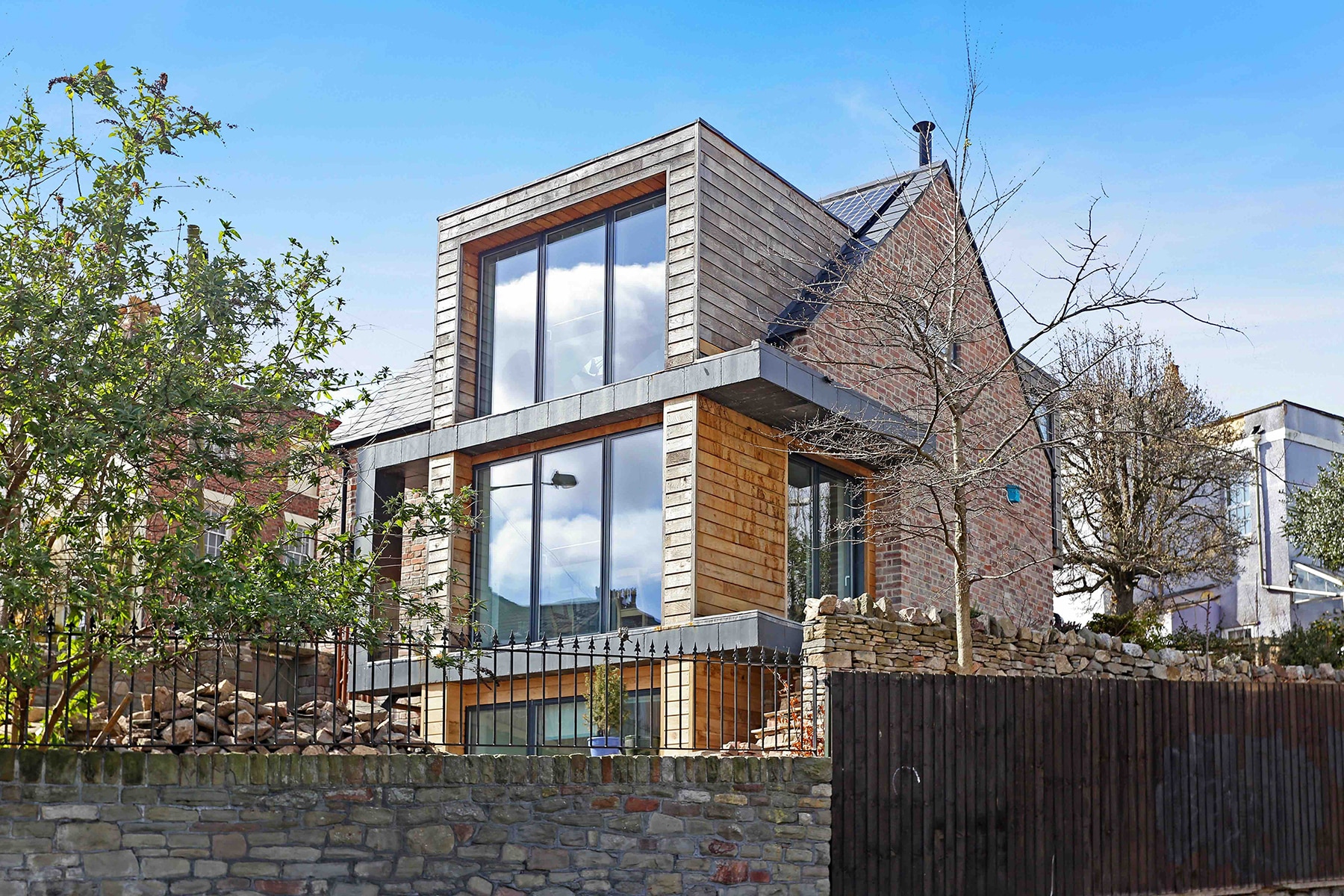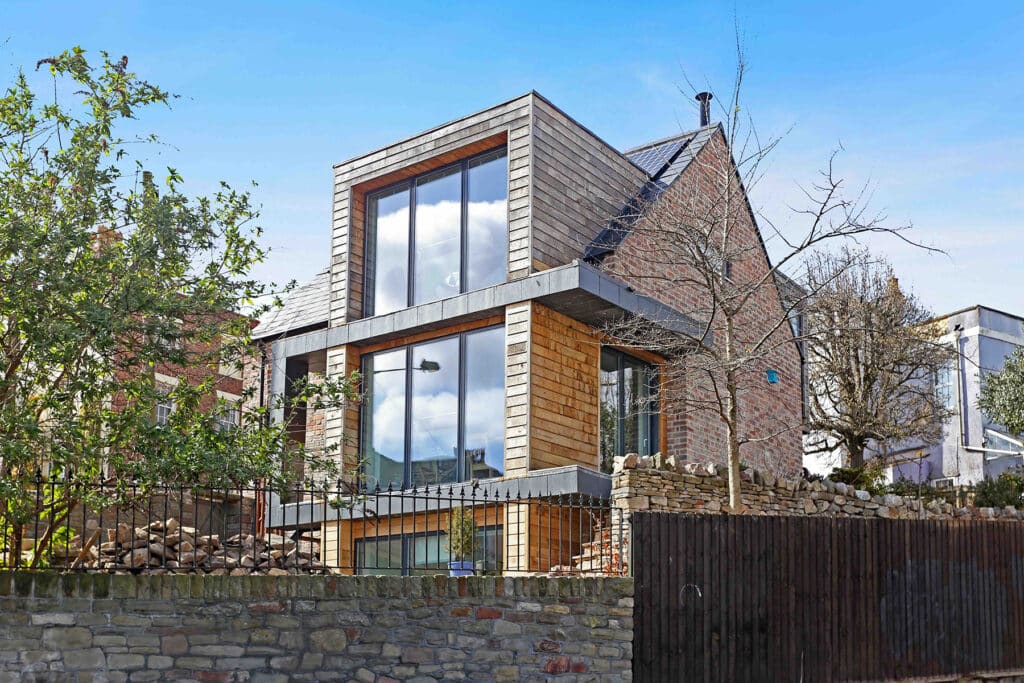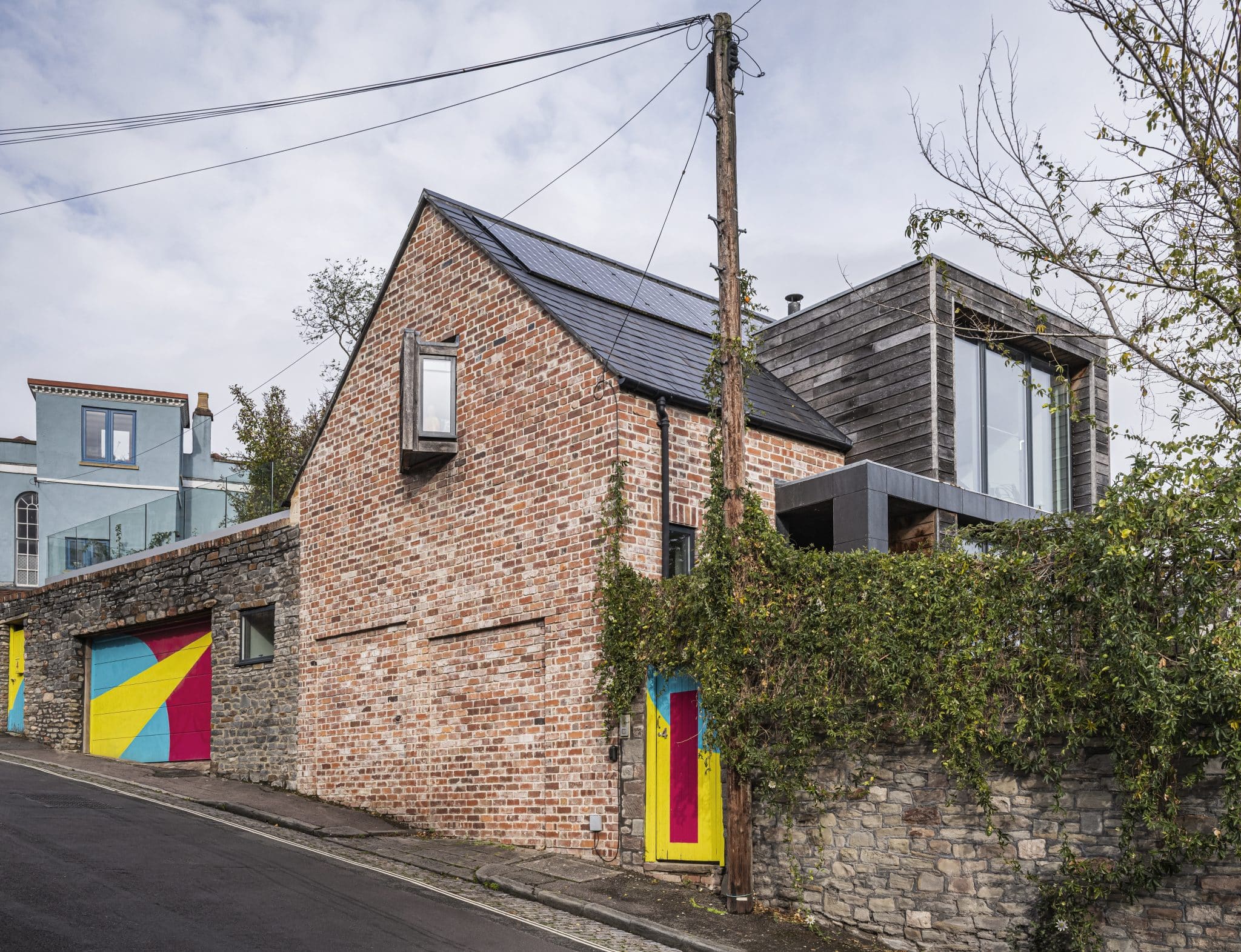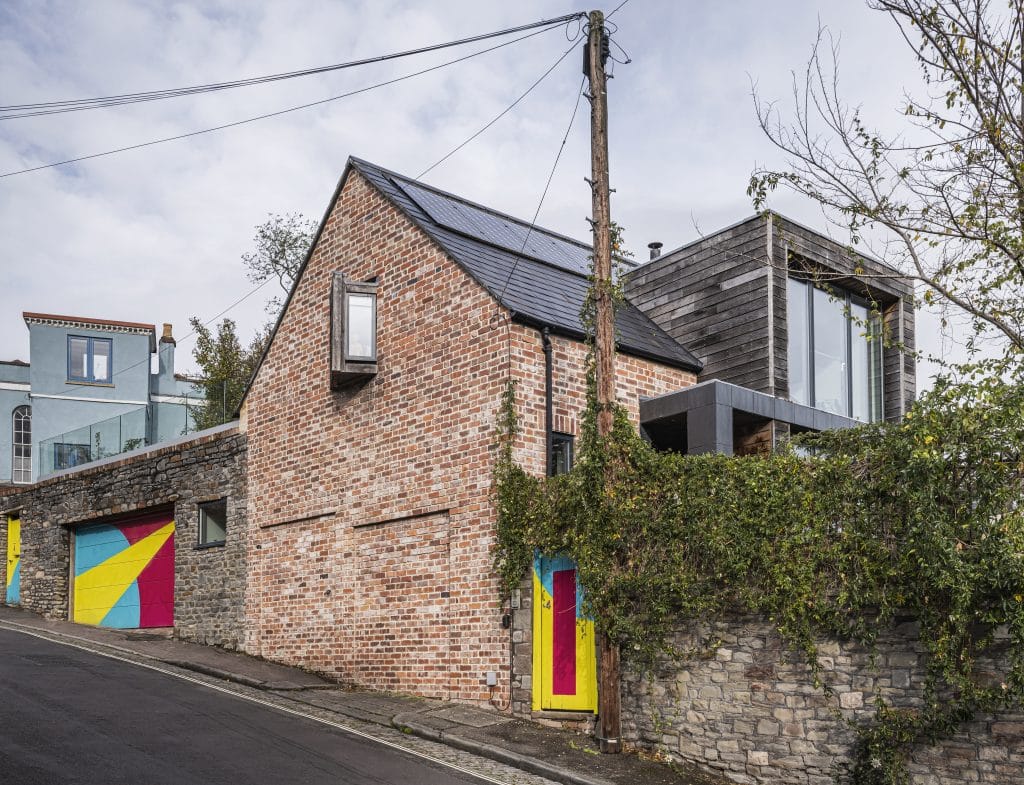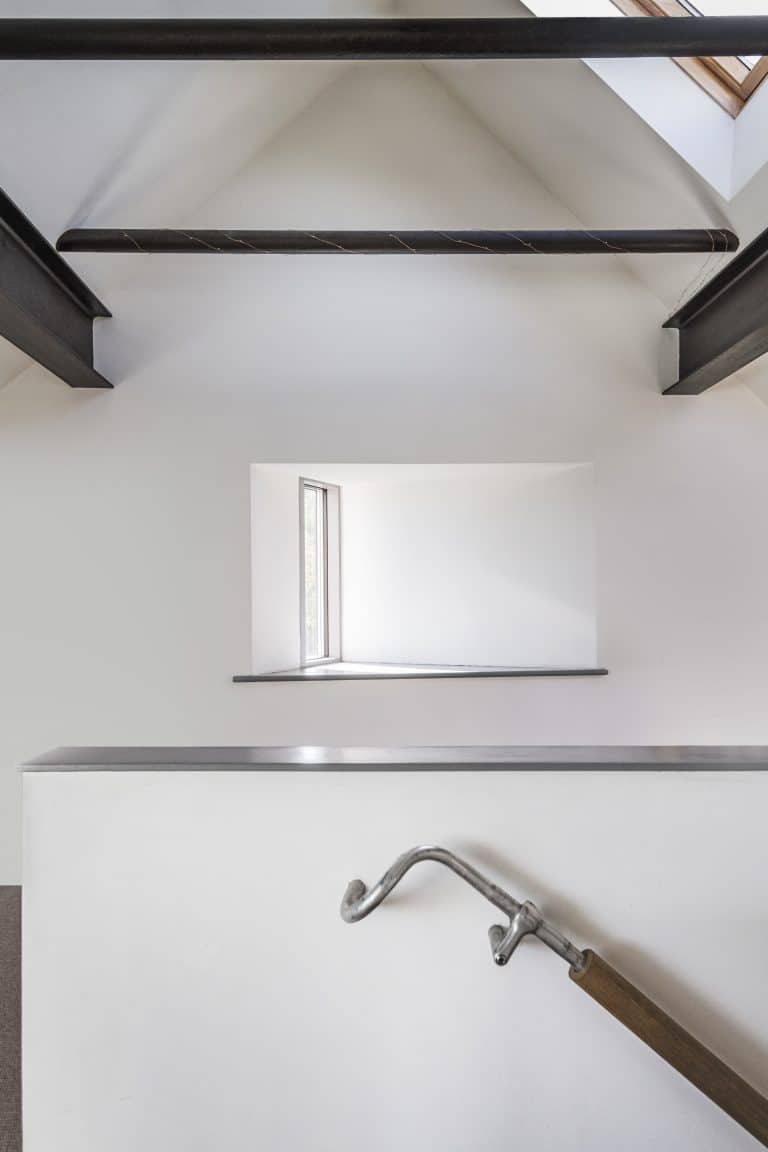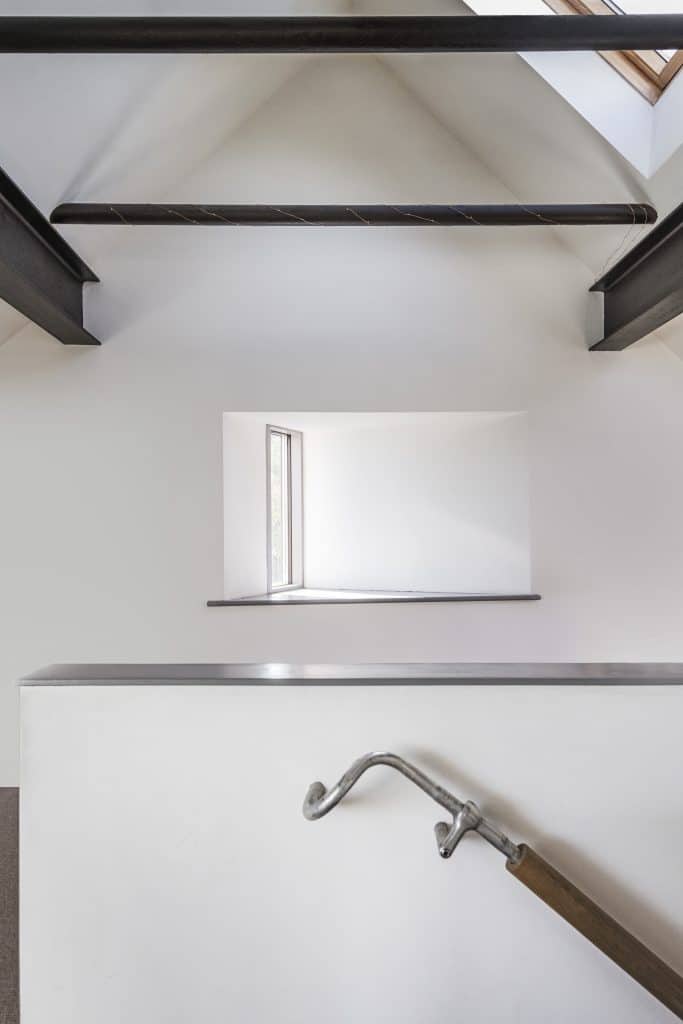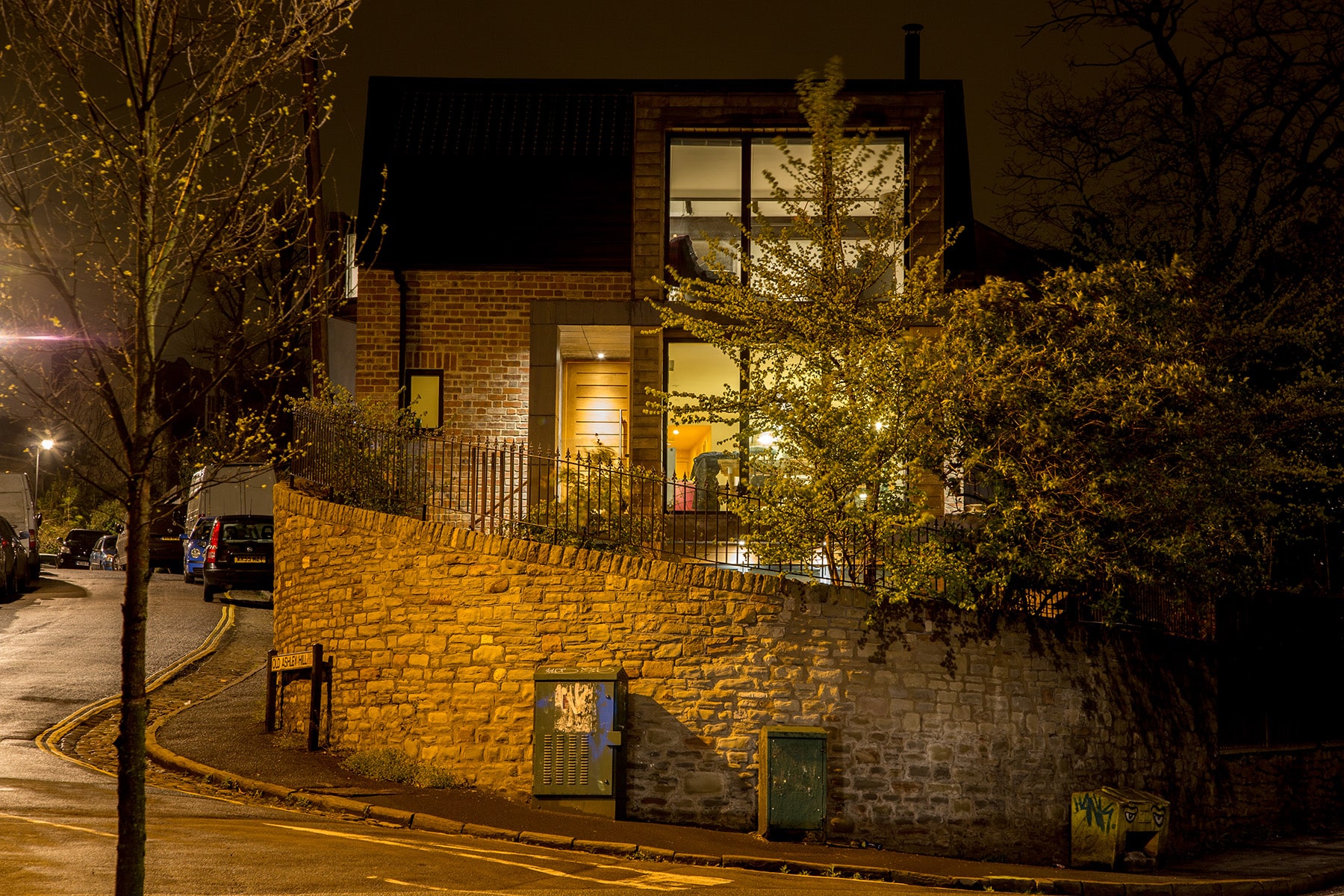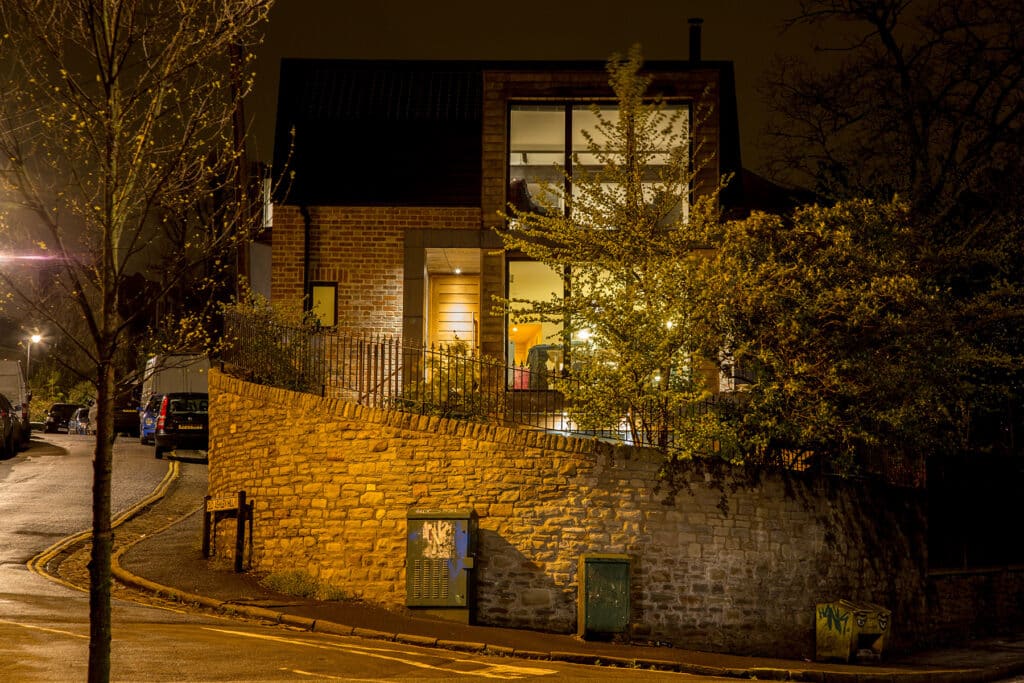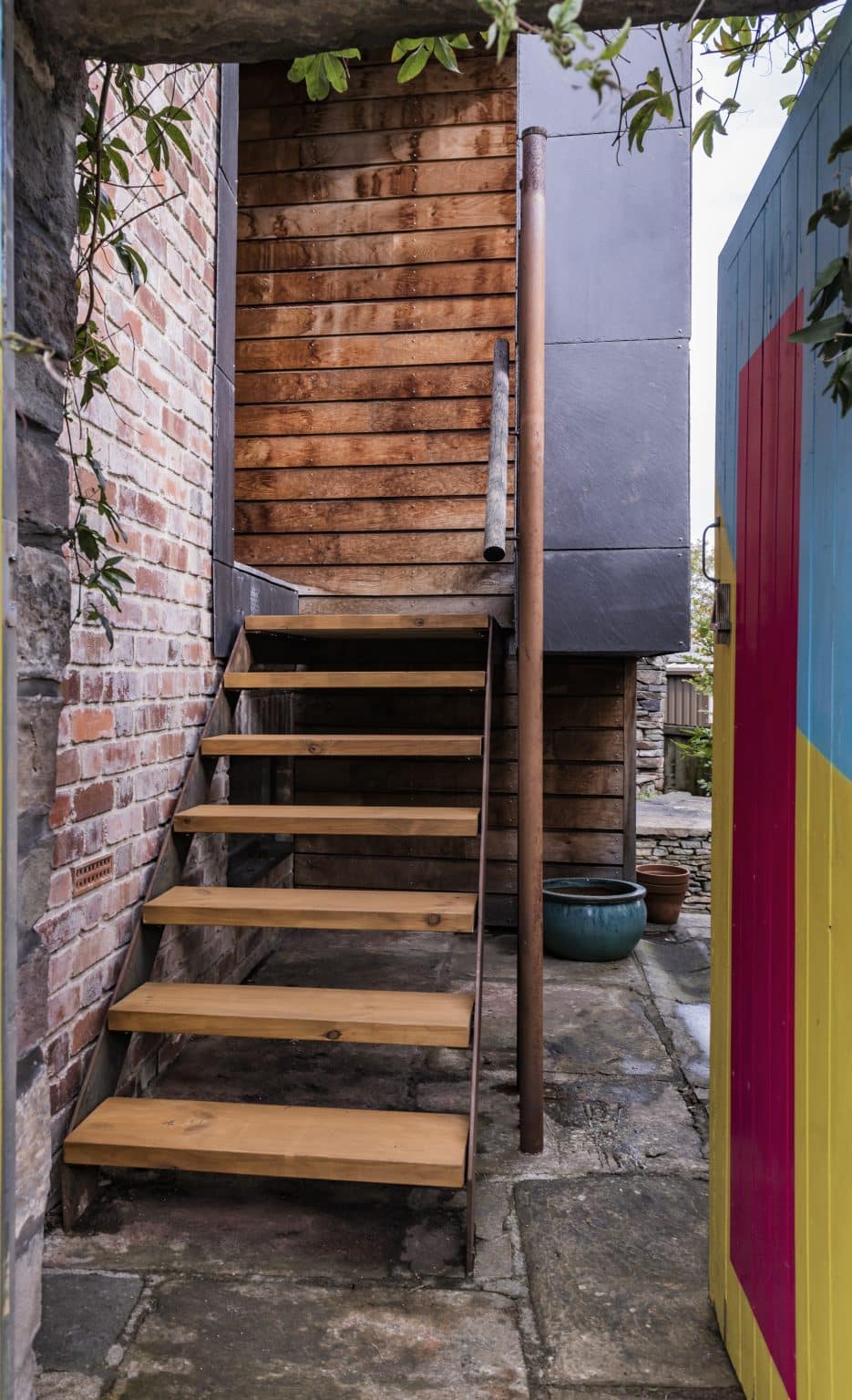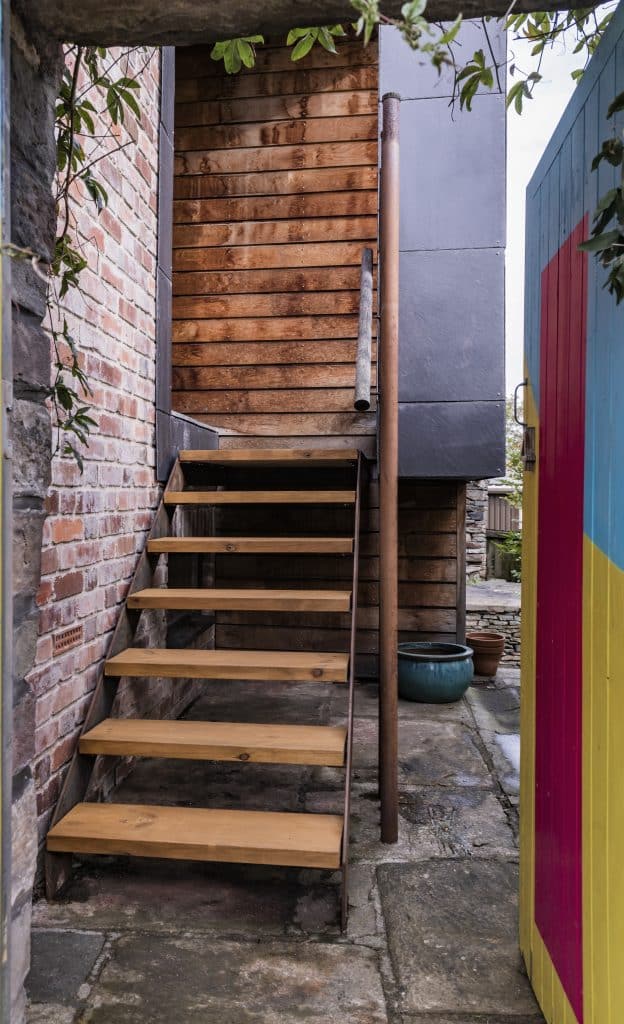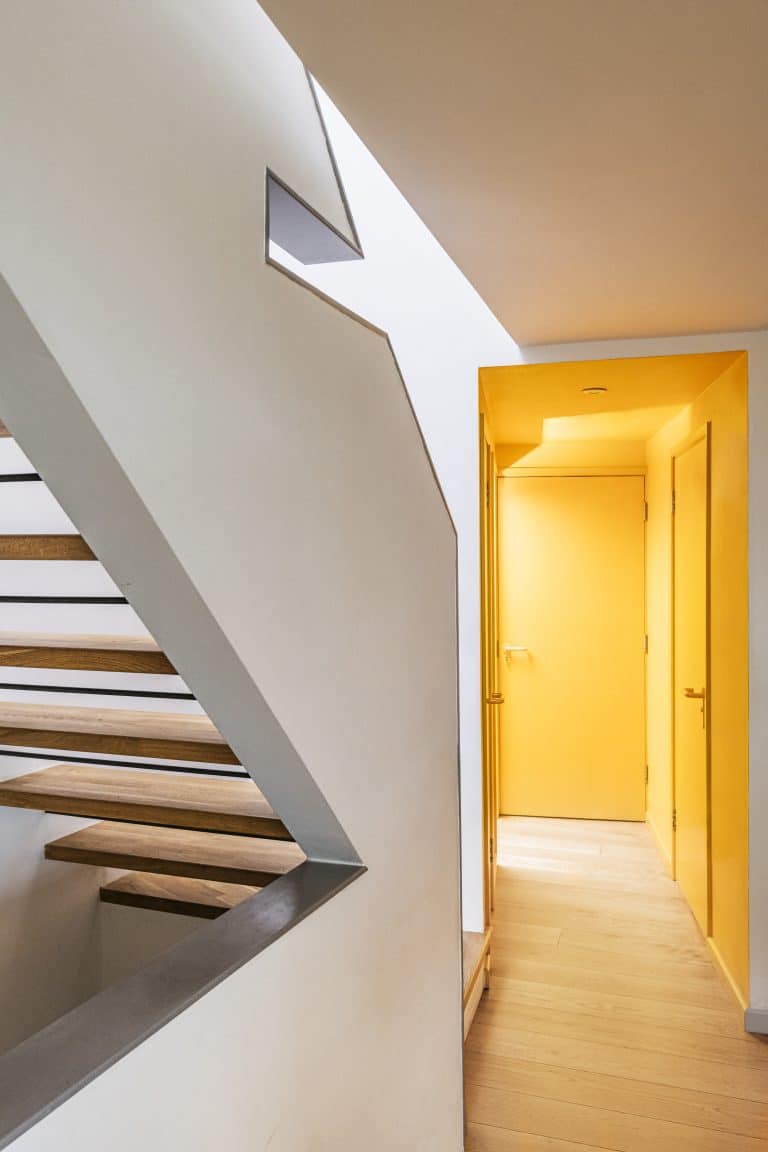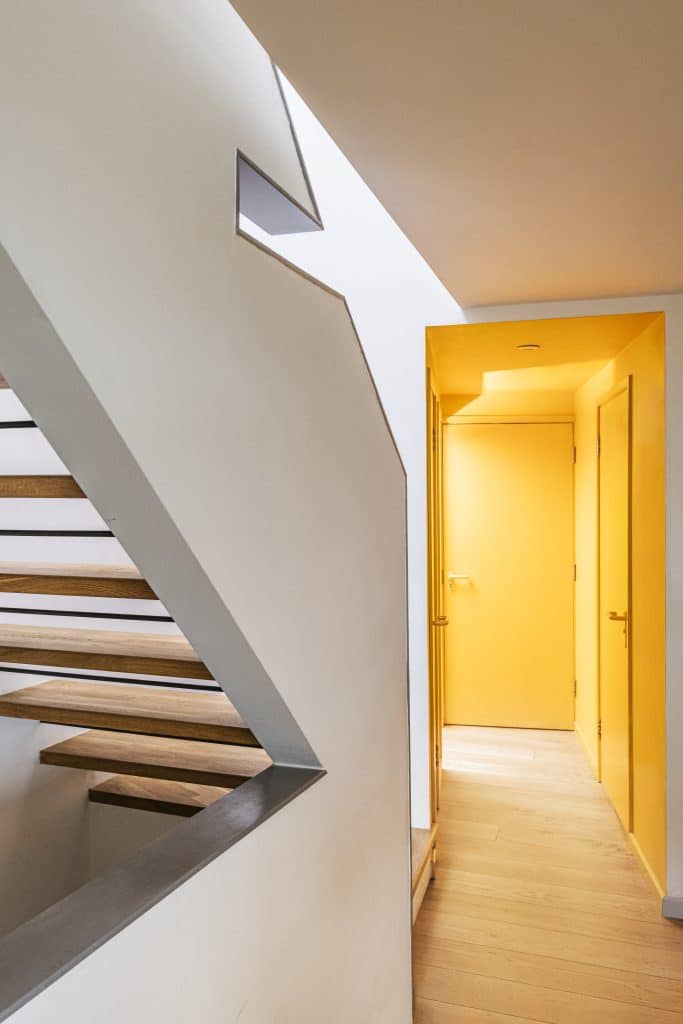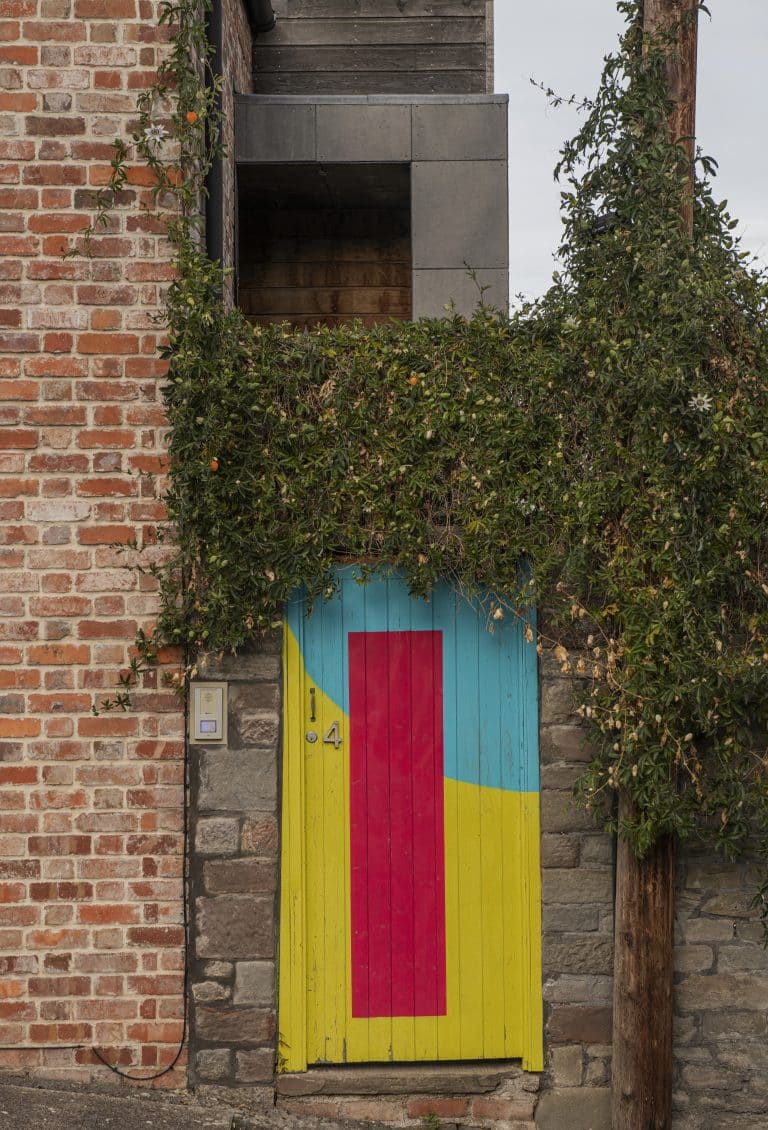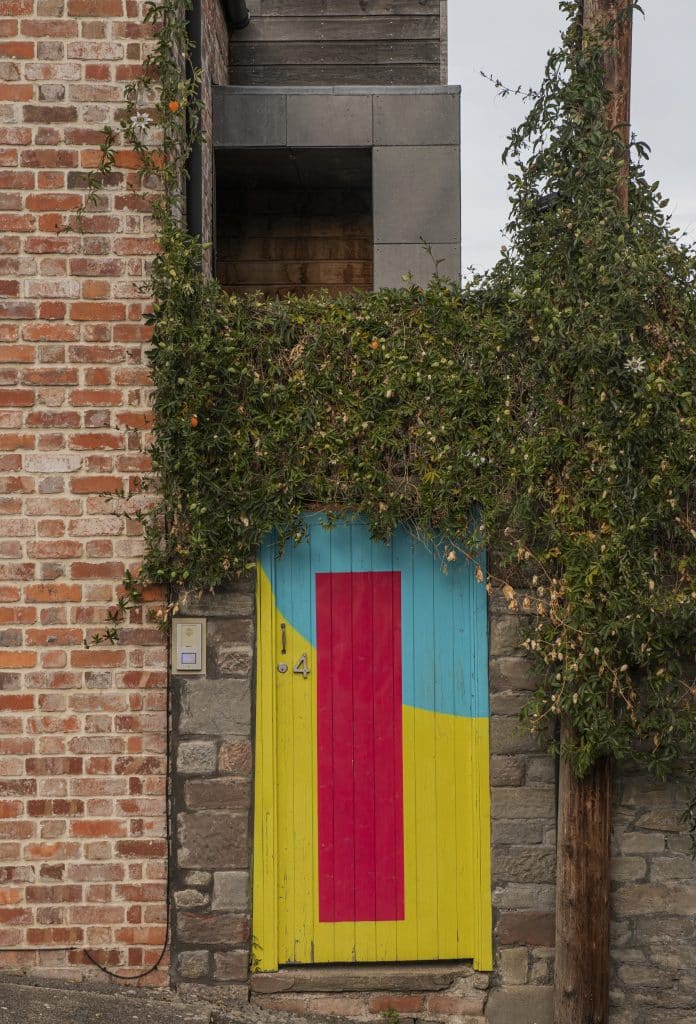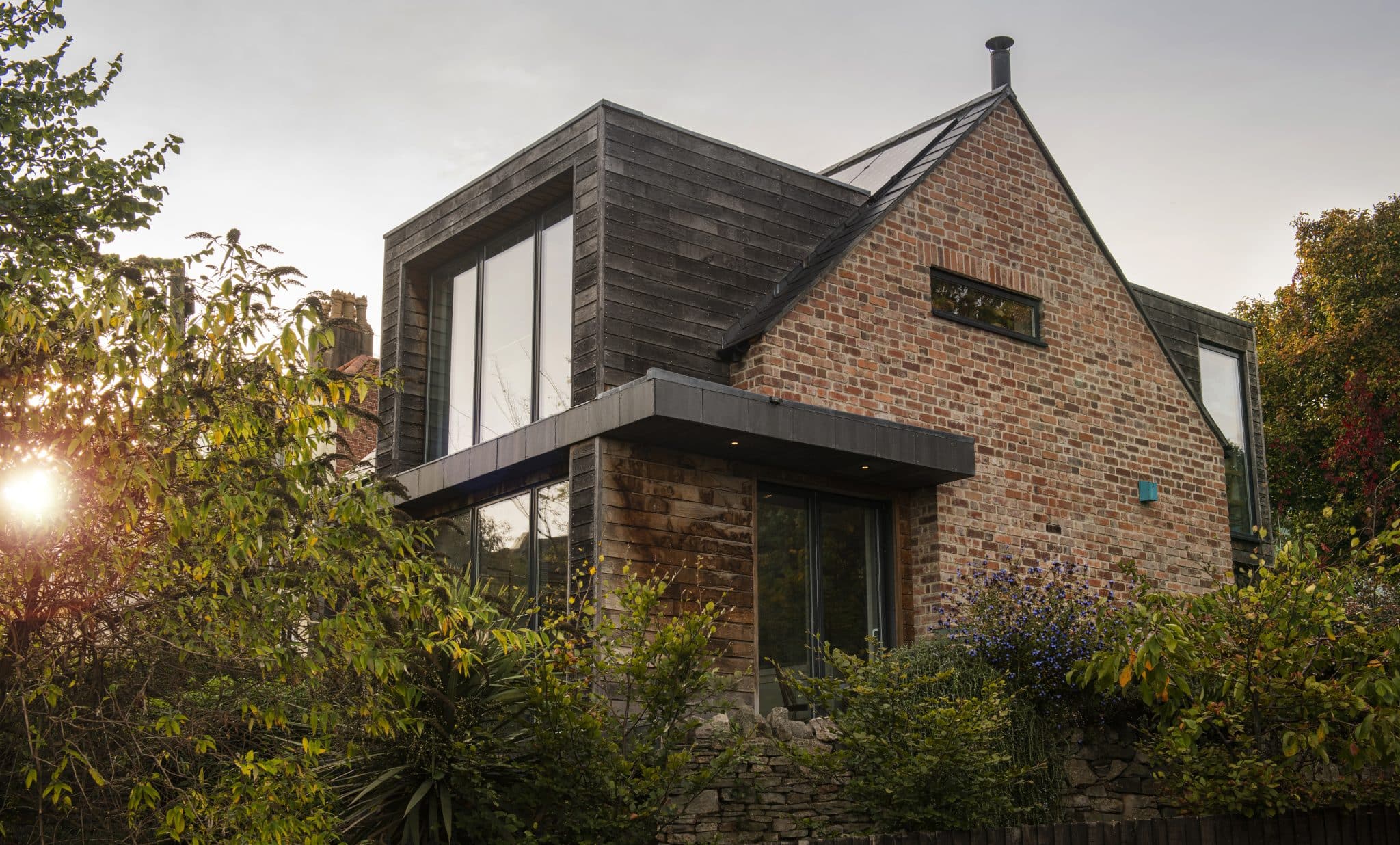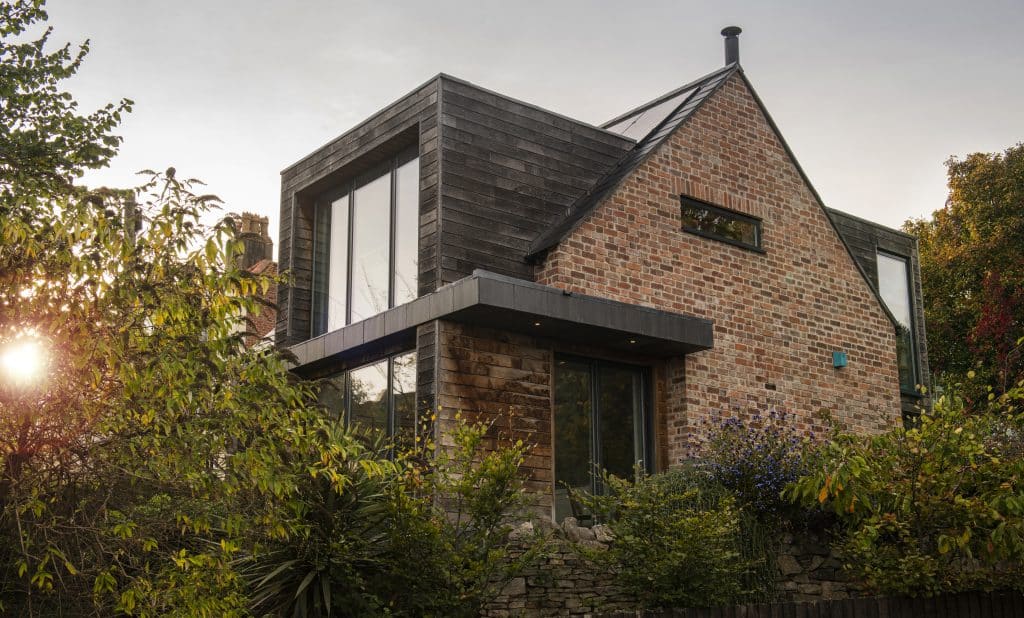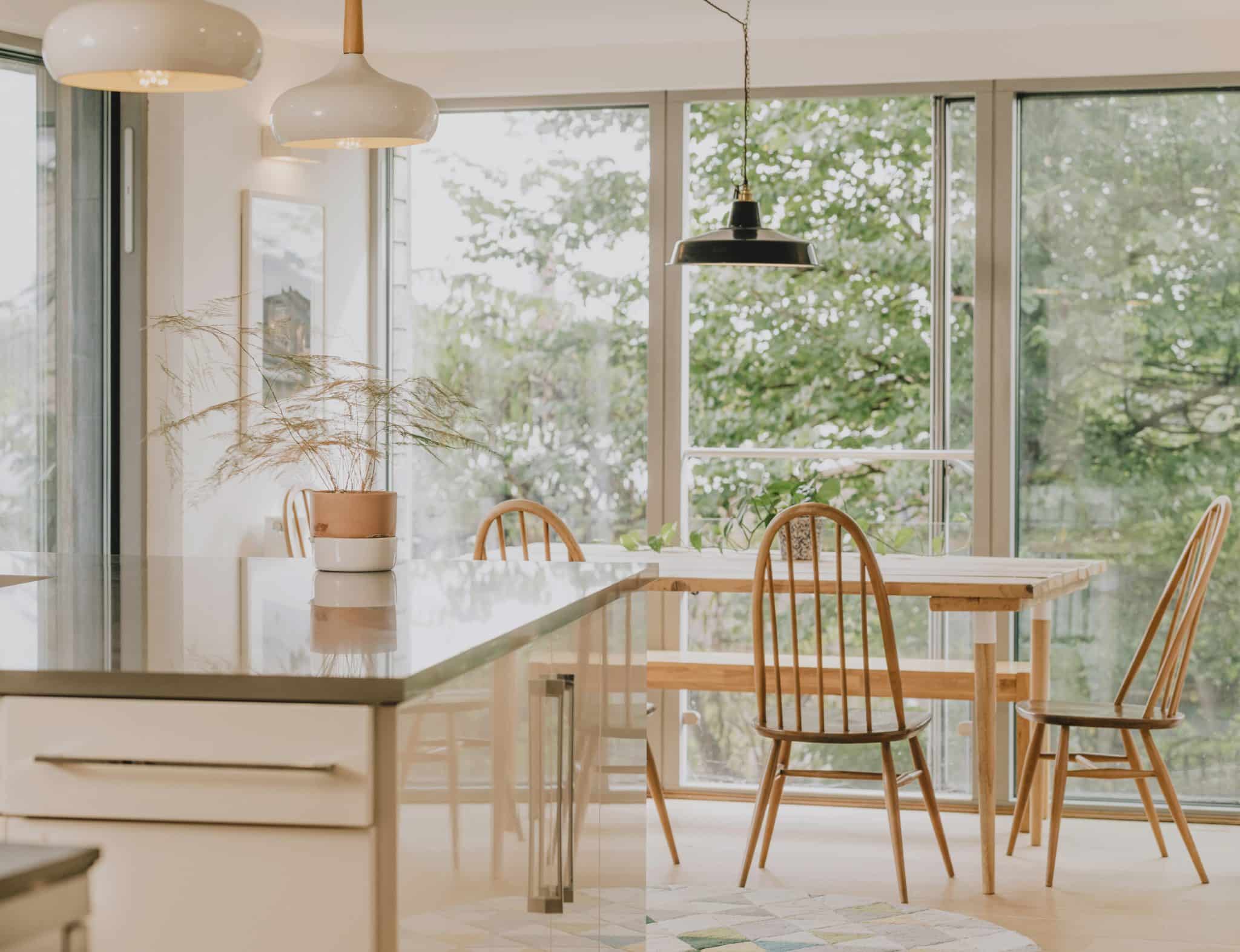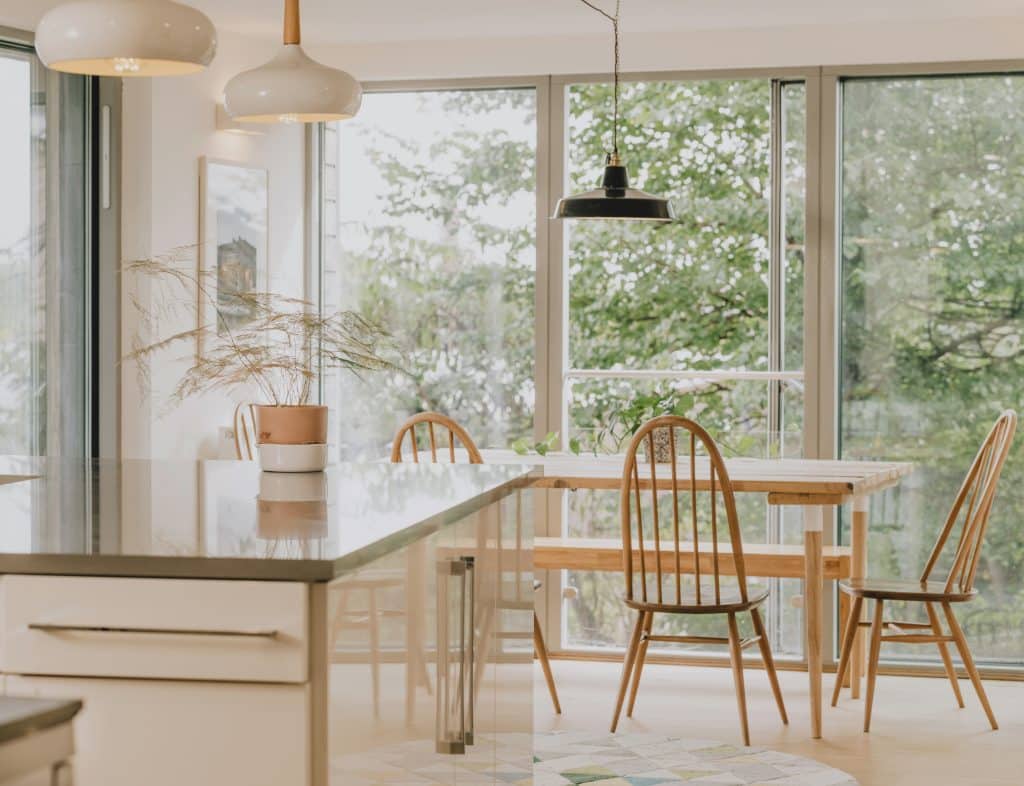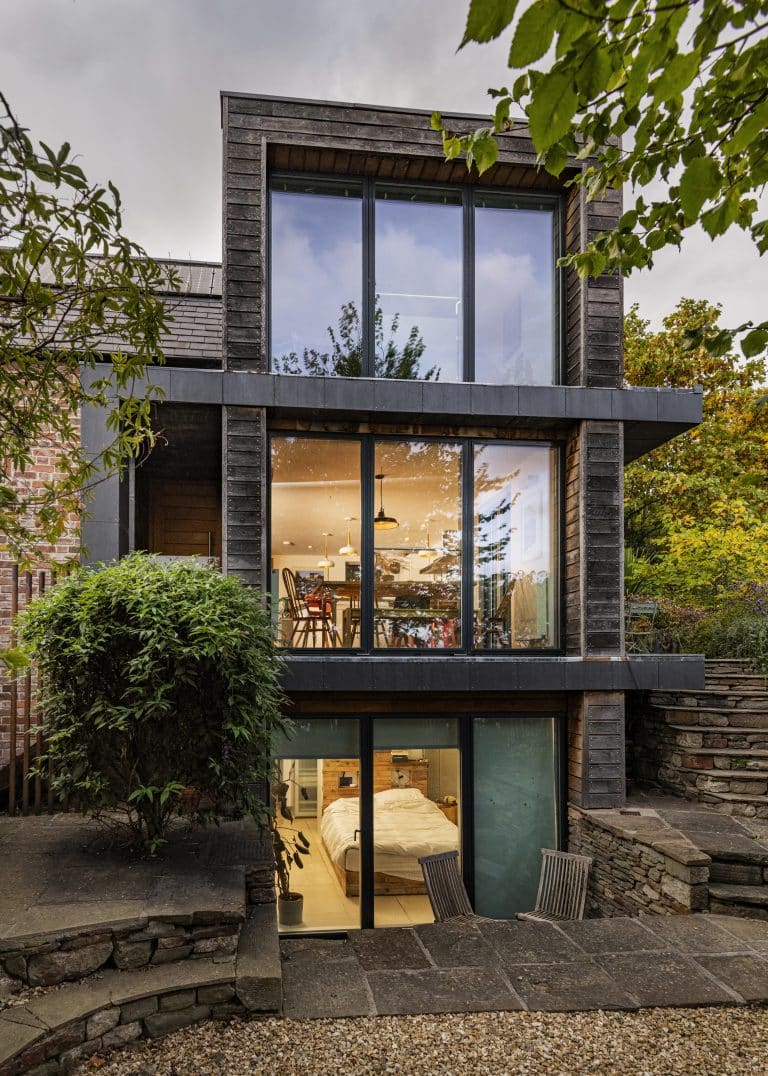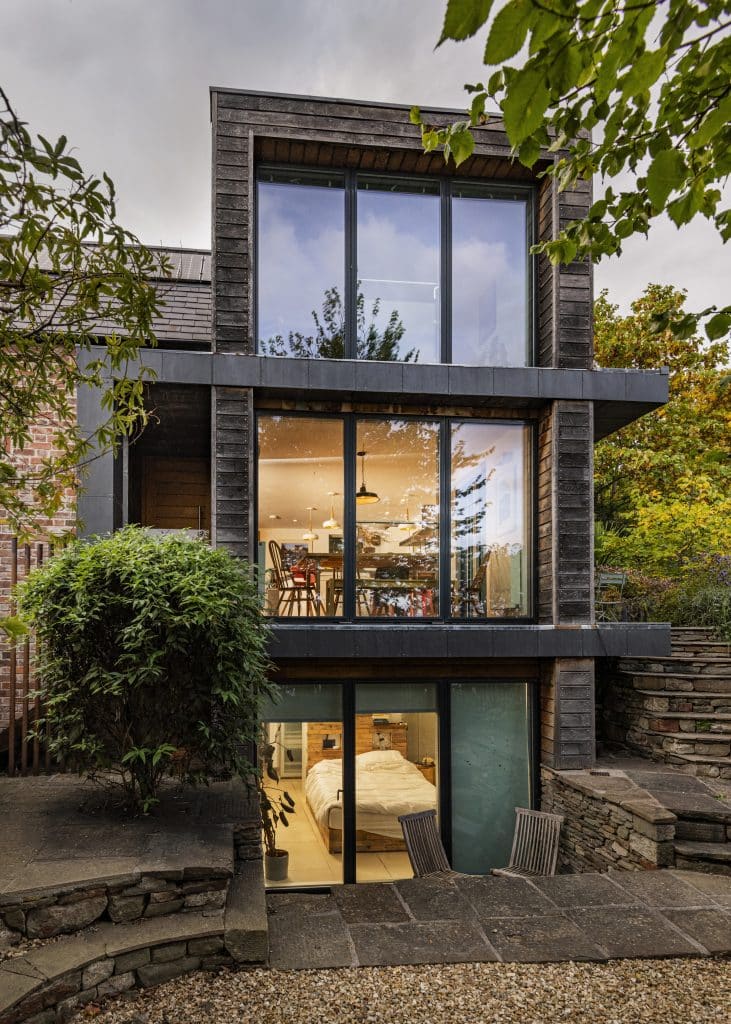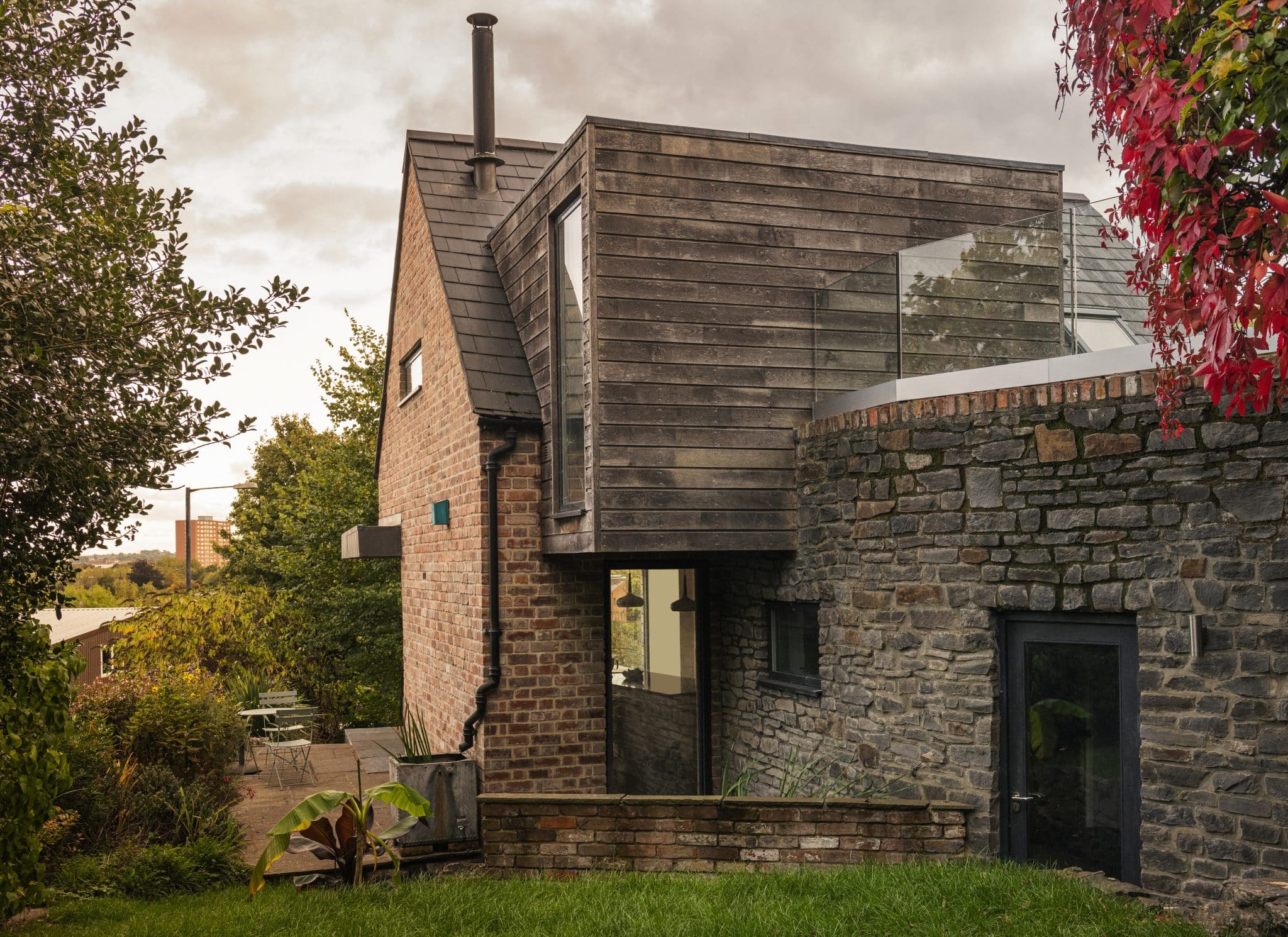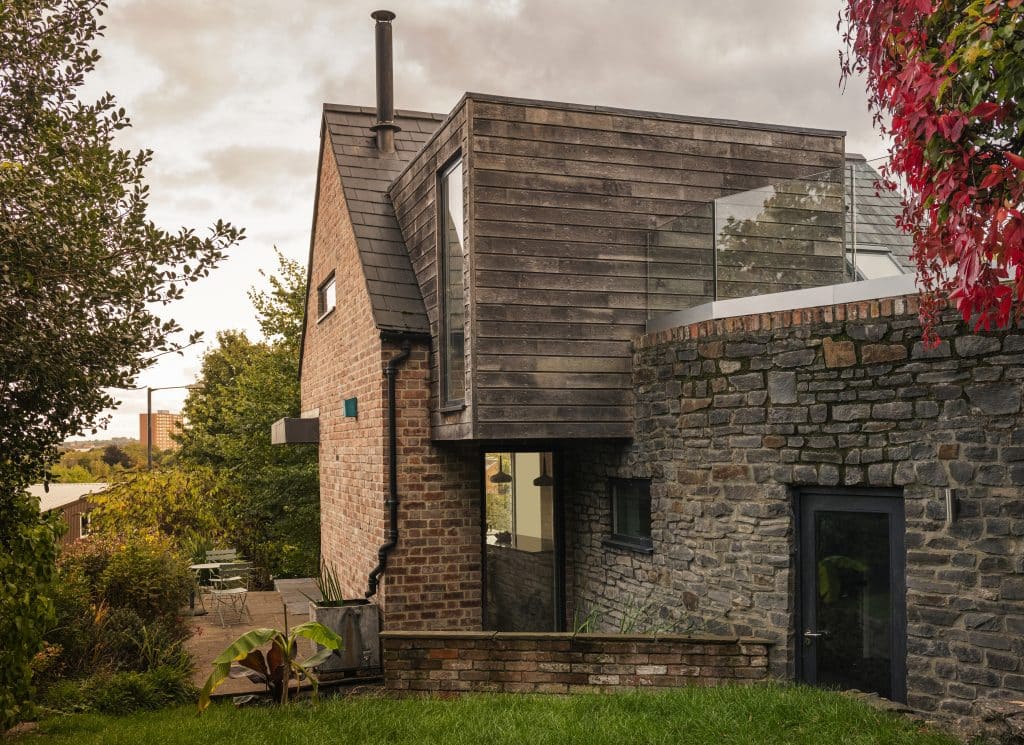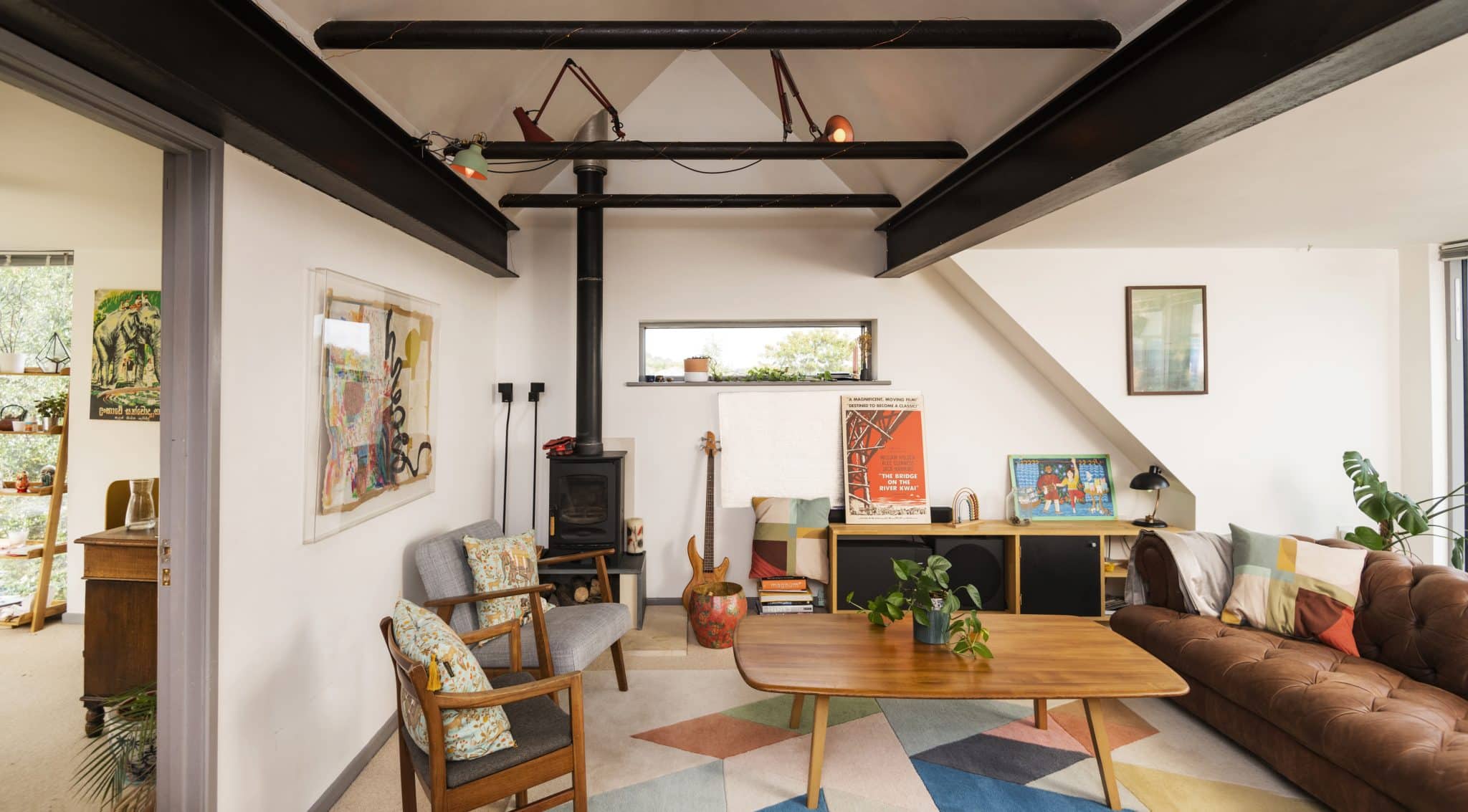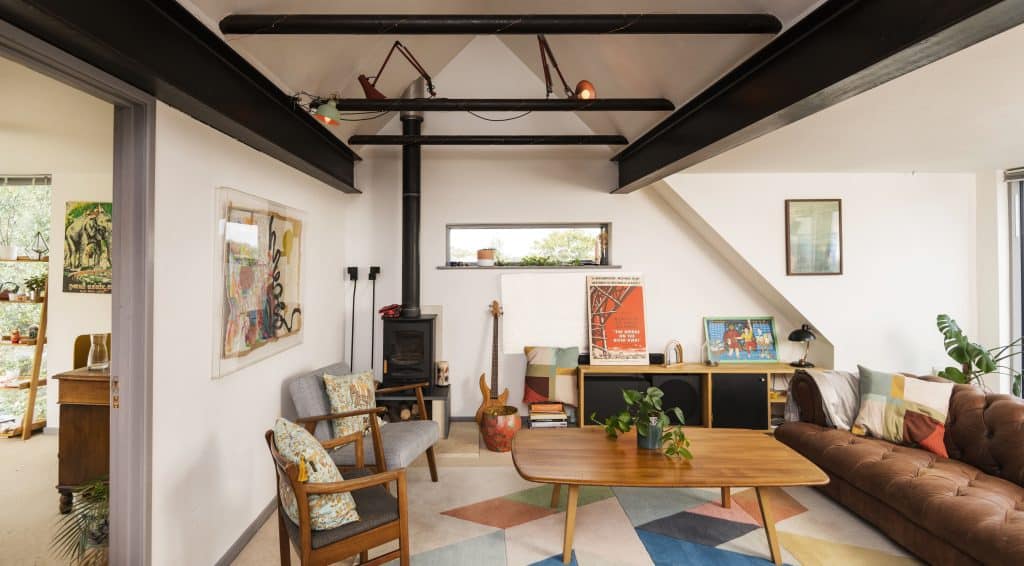 Sustainable Measures
Photovoltaic panels
Natural sustainable materials and reused materials
Environmental construction policy to minimise chemical use and construction waste
Passive solar gain regulation/orientation studies undertaken during design
Electric car charging and allocated space for future battery installation
High insulation levels (low U and Y values)
Home working space
Rain water harvesting to a large beneath ground tank
Biodiverse landscaping used
Self Build Eco Home
Bristol