Rather than the regularly seen traditional barn conversion, aimed at sympathetically restoring and reusing an already beautiful structure, this eco barn conversion scheme started from a rather less elegant steel portal barn and hence had to create an aesthetic of its own to marshal the structure into simple and accessible holiday lets. The nicest element of the original building was its rhythm and the asymmetrical division giving a subtle hierarchy to the spaces which was retained in the end scheme.
Nestled in to the edge of a large wood owned by the clients it was decided very early on that we would seek to connect the apartments to the revere of the forest both in terms of the locally sourced oak cladding (from the saw mill half a mile away) used predominantly on the exterior and by reshaping and linking the internal spaces by fracturing the façade into the landscape, both metaphorically and literally by 'opening the doors'.
Externally stone was retained to maintain the rhythm of the original structure and in combination with the oak was set in contrast to the hard and precise forms of the windows, which in turn defined the views of the trees both internally and externally as reflections.
Protruding patio spaces further reinforce the internal vistas as they gently meet a minimal landscaping scheme with suggested routes carved into the hillside to produce privacy whilst encouraging people to walk into the woods and to sit on the lawns as they slope down to a stream.
Wood waste from the maintenance of the forest is used to heat both the lets and the main house using a district biomass system also housed in the converted barn. Sufficient Photovoltaic cells were added to the south facing roof to ensure that the barn produces more electricity than it uses. Waste water is treated through a package aerator and reed beds before being released back into the stream. Localised log burners provide heating in the social spaces when required. Passive solar gains and ventilation were coupled with high levels of insulation and low U windows to negate the need for heating or cooling during the majority of the year.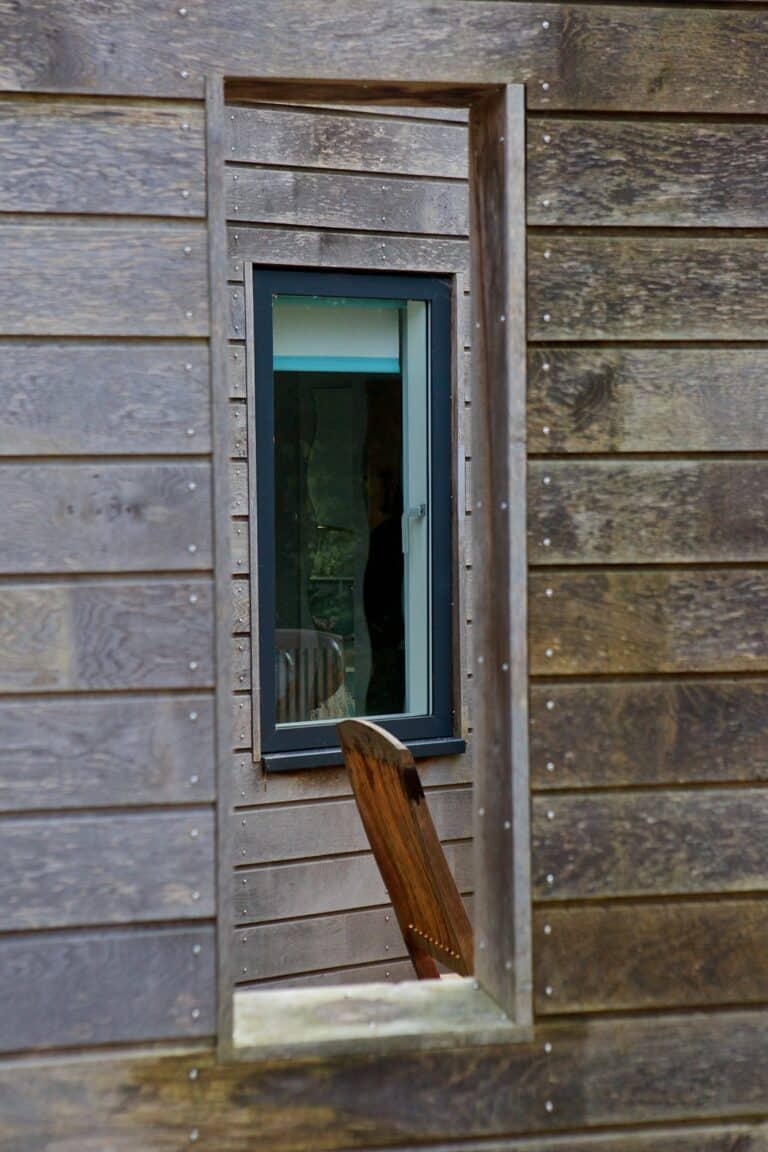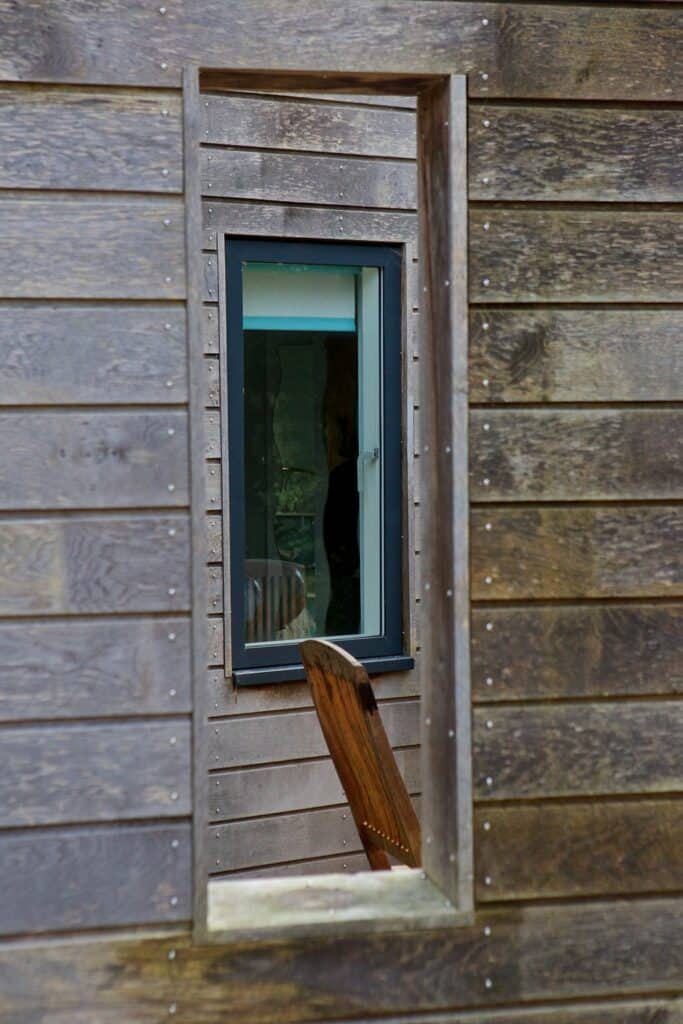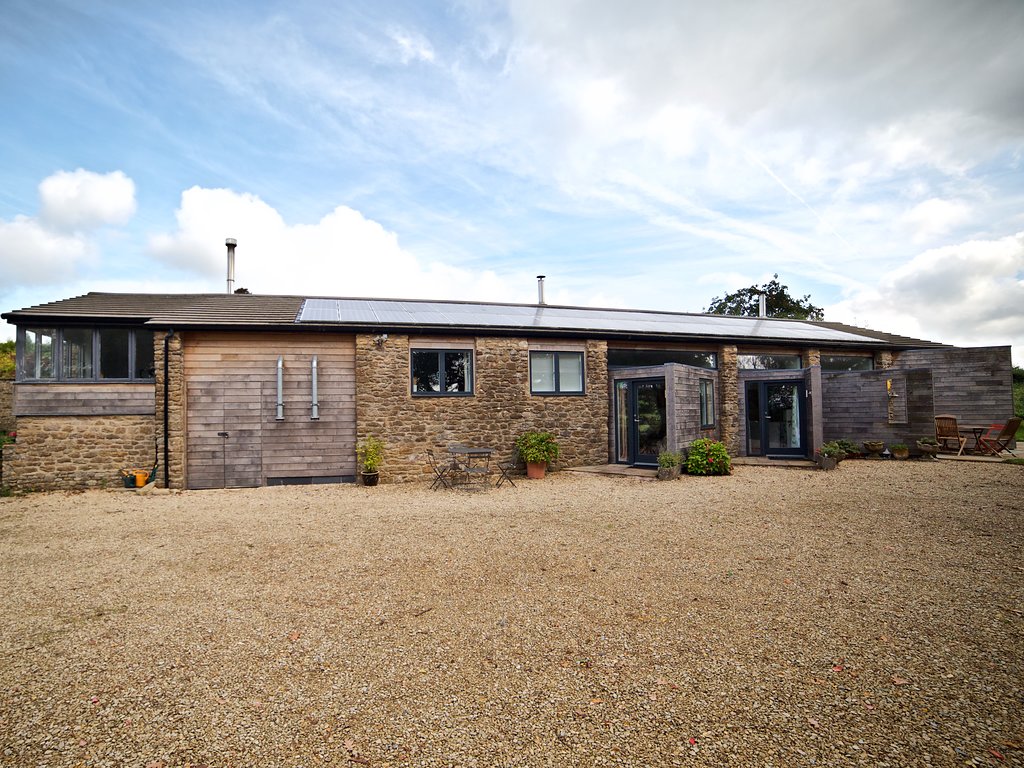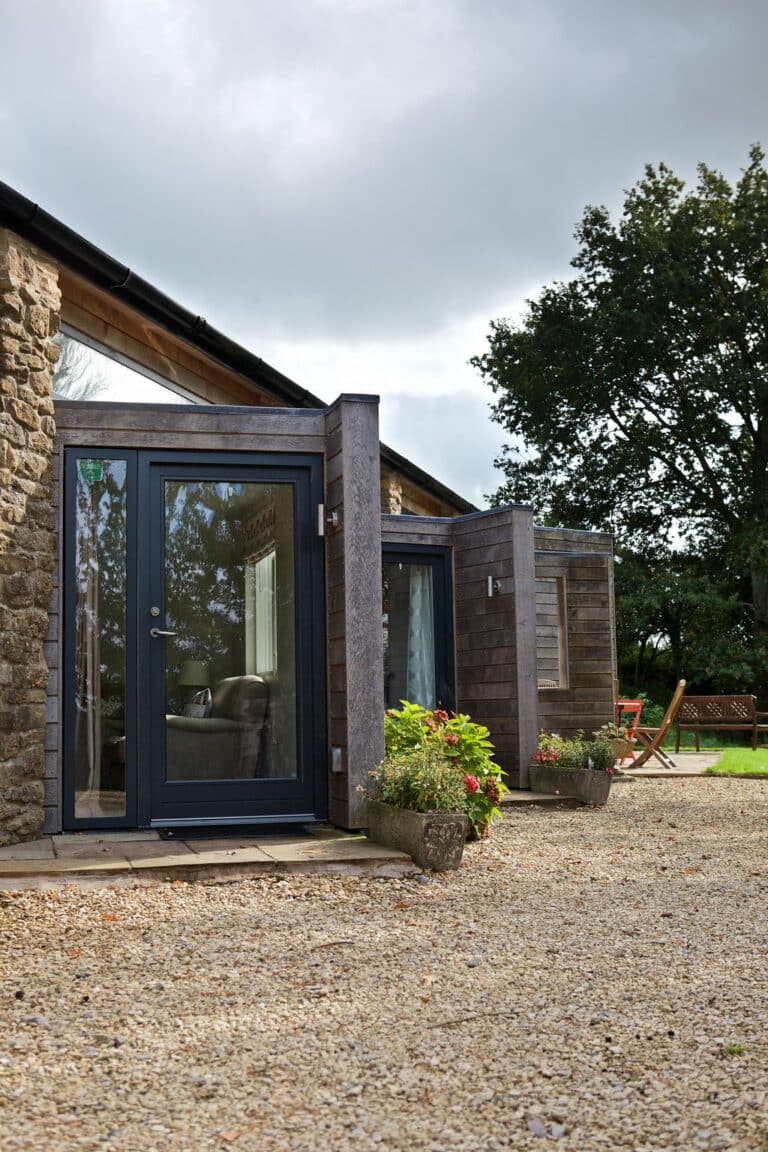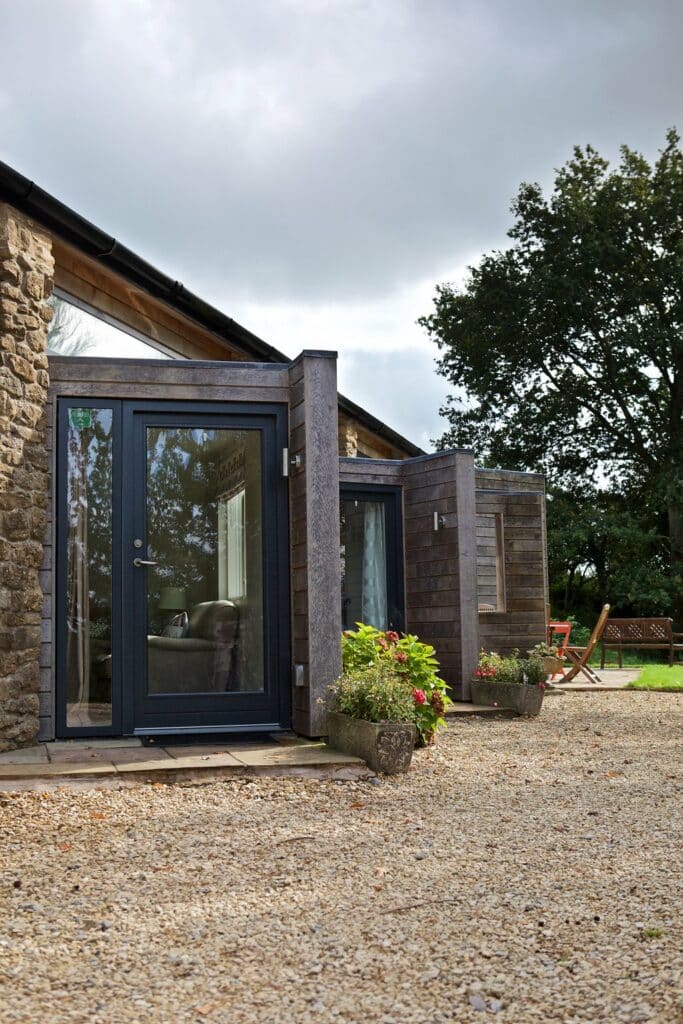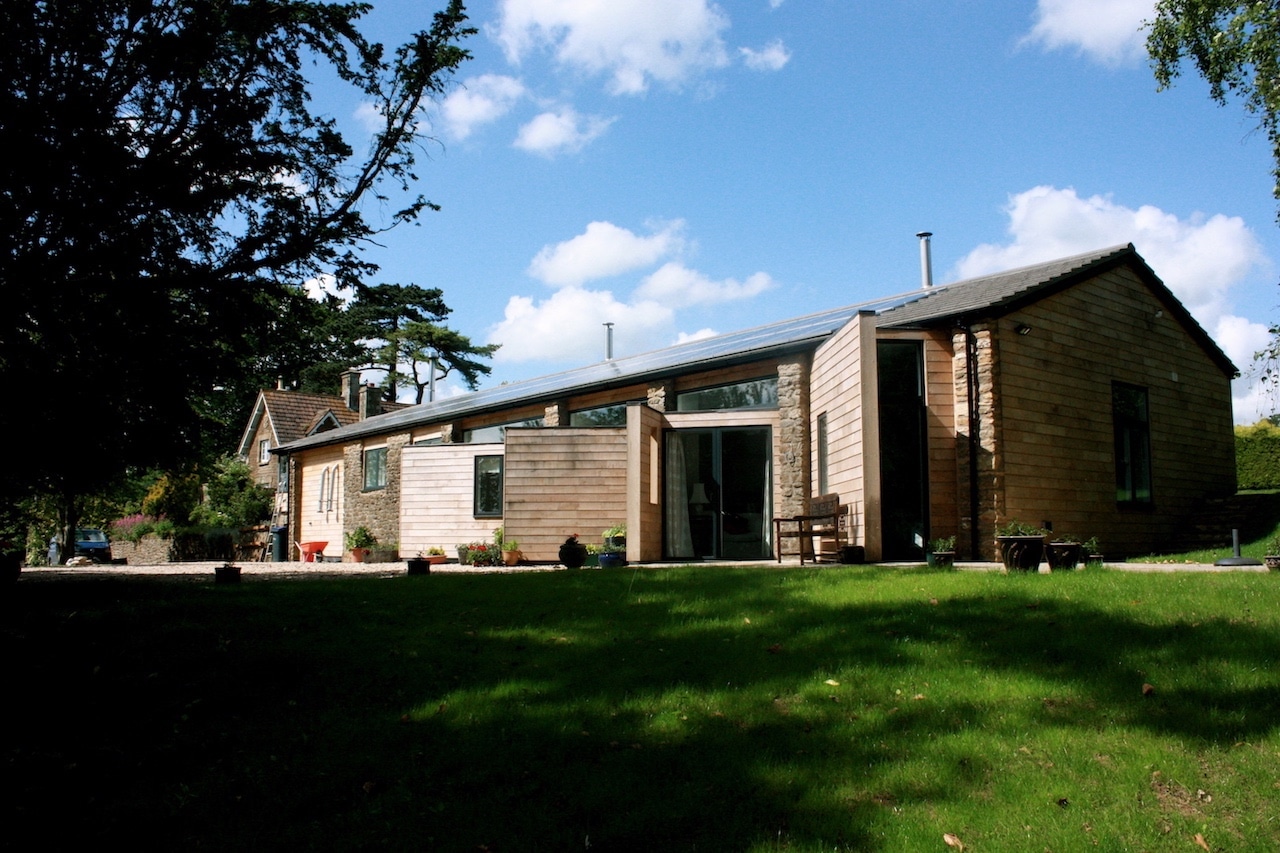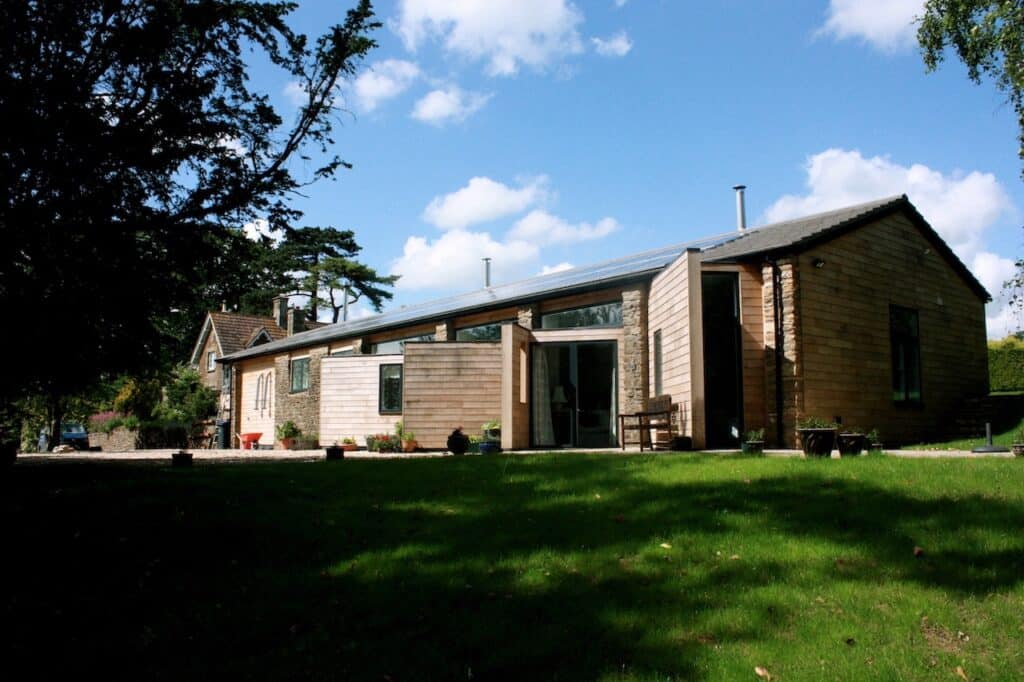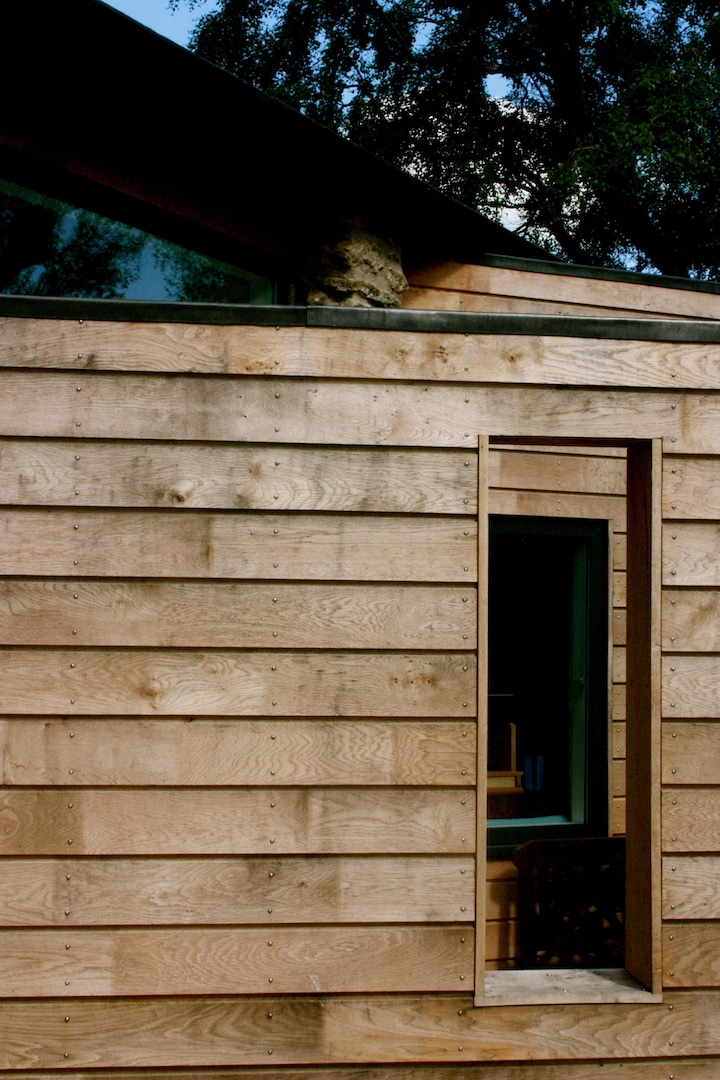 Sustainable Measures
Photovoltaic panels
Natural sustainable materials and reused materials
Environmental construction policy to minimise chemical use and construction waste
Passive solar gain regulation/orientation studies undertaken during design
High insulation levels (low U and Y values)
Biomass system
Eco Barn Conversion
Chippenham, North Wiltshire