No. 22's elevated site, on the brow of the hill, gave it a great potential not previously realised by the original bungalow. The replacement eco new build scheme looked to maintain the views of neighbouring properties over the existing house, whilst ensuring that every room in the new house had a great view of its own.
The house was subdivided into two wings with similar volumes but completely different external forms, creating a wealth of spaces both within themselves and their relationship to each other. The two-storey link, formed by the contemporary and angular circulation space, houses an industrial stair designed to draw your eye upwards and highlight the full scale of the house.
To the rear, the mature private gardens were drawn into the new house using a combination of large openings and smaller framed views into the garden. A raised patio allows the garden to extend upwards and connect with views above the neighbouring houses and to the countryside beyond.
A simplified palette of materials united the houses many features. Externally, this contrasts with the organic nature of the gardens and adjacent wood with a mix of stone, metal and glass. Internally, the use of wood draws the natural world inside.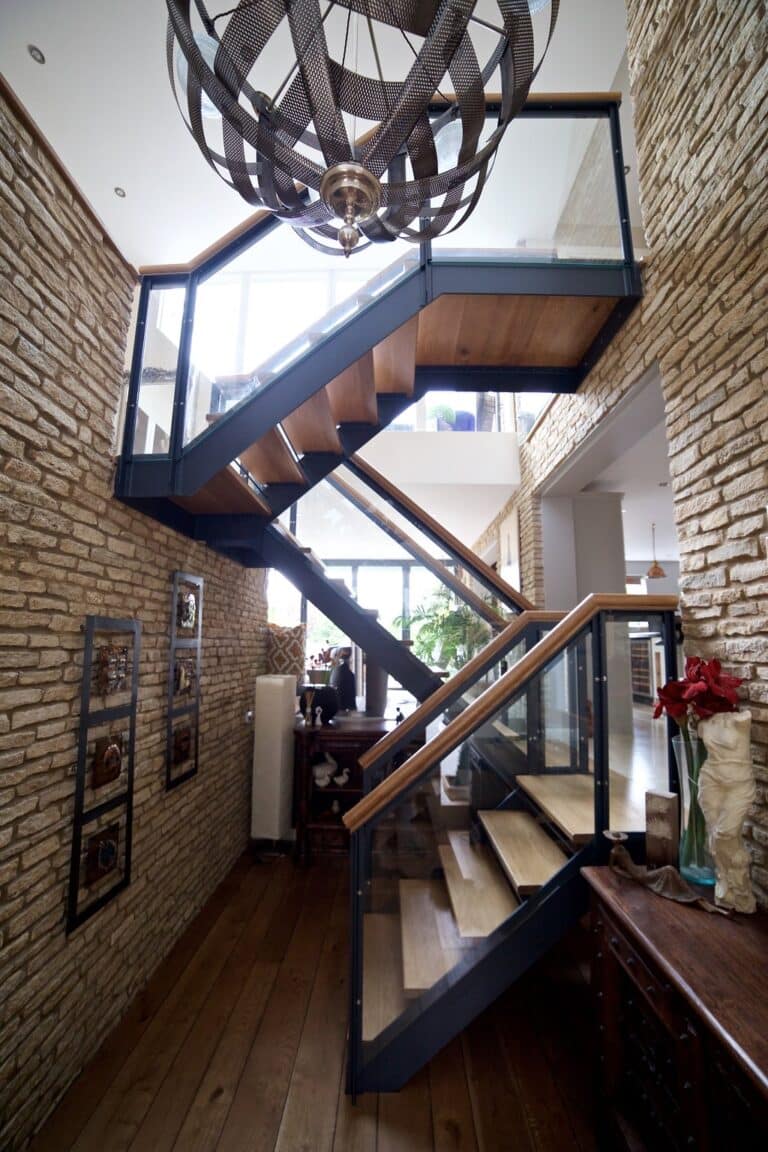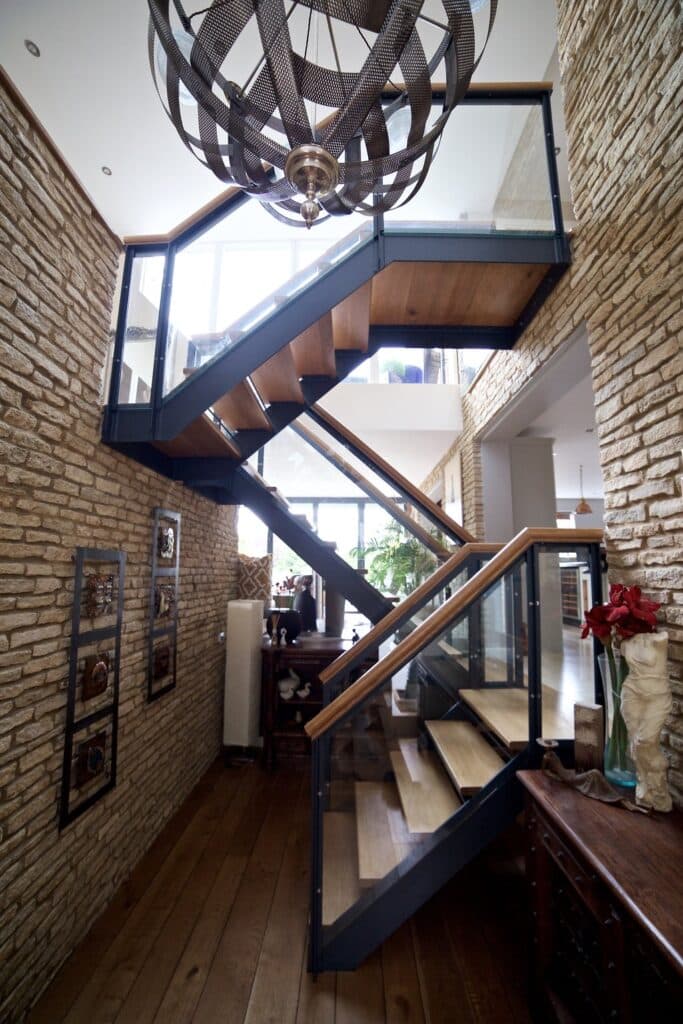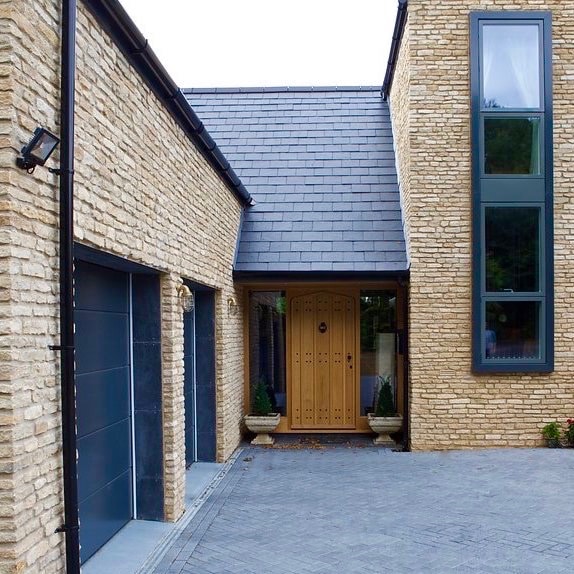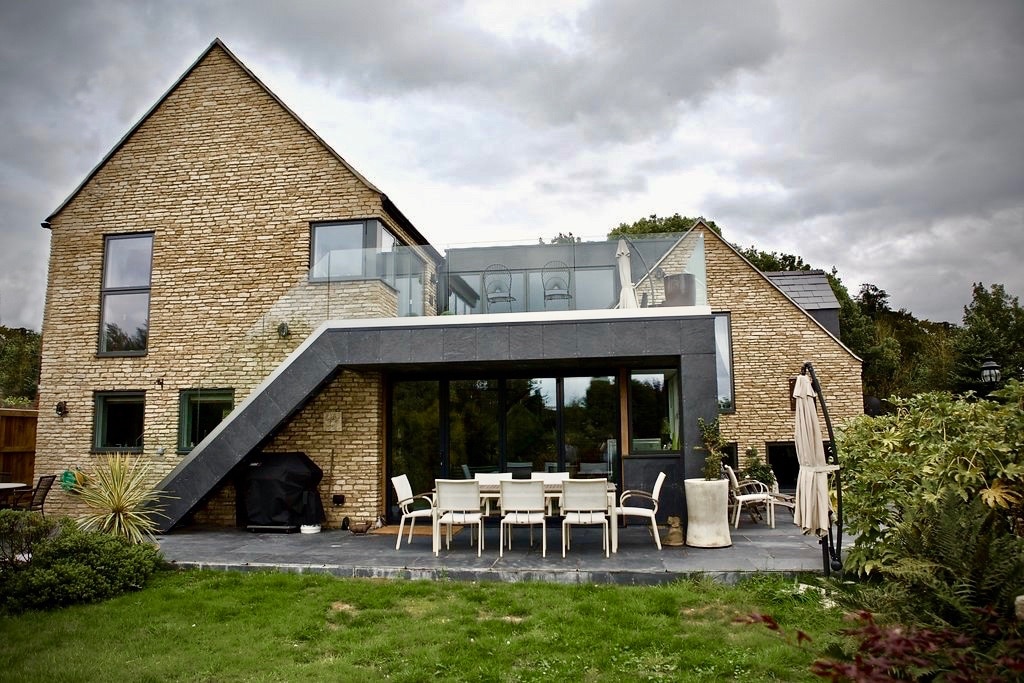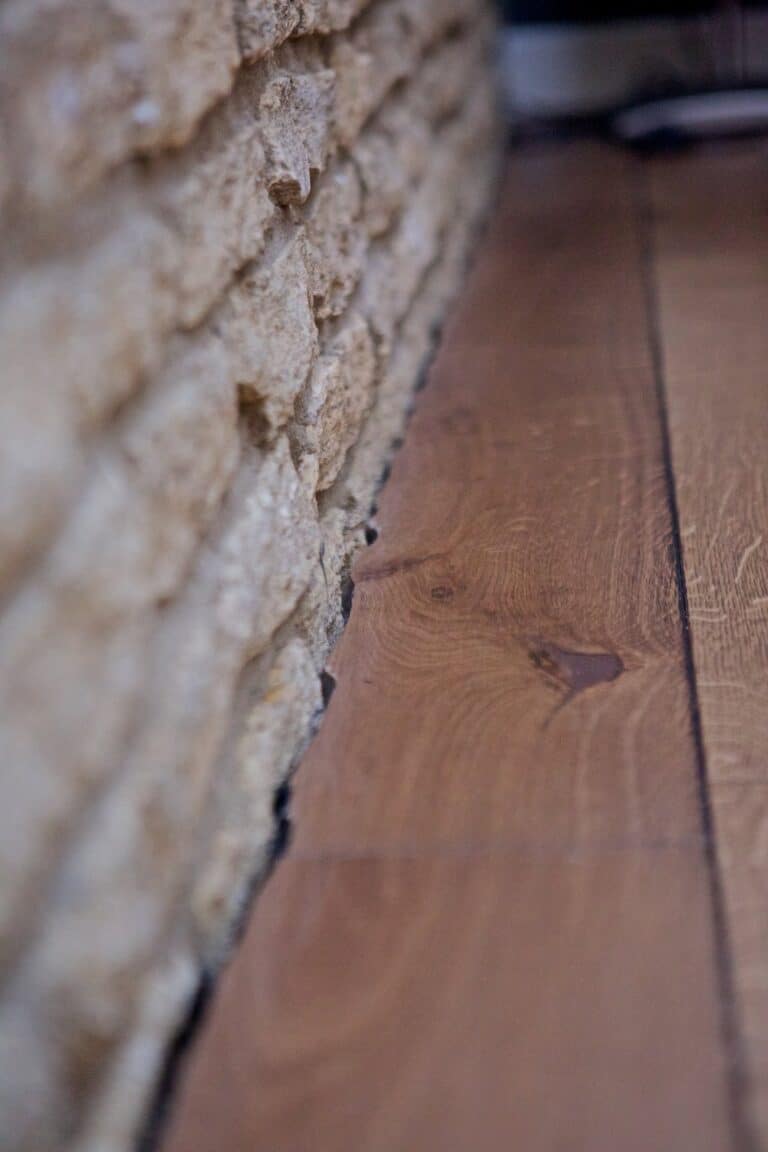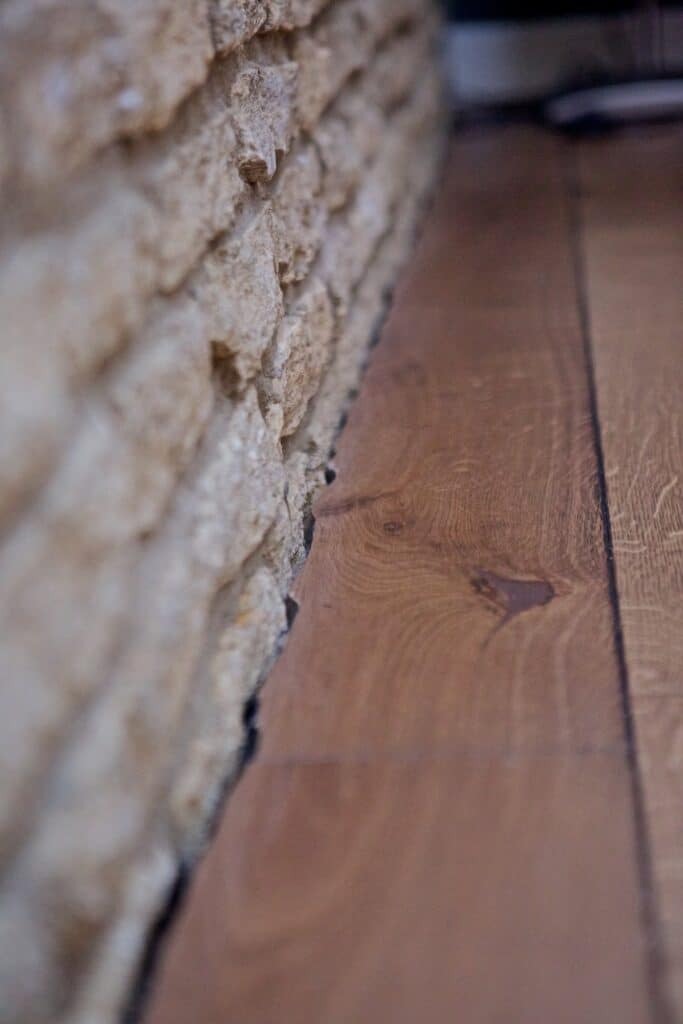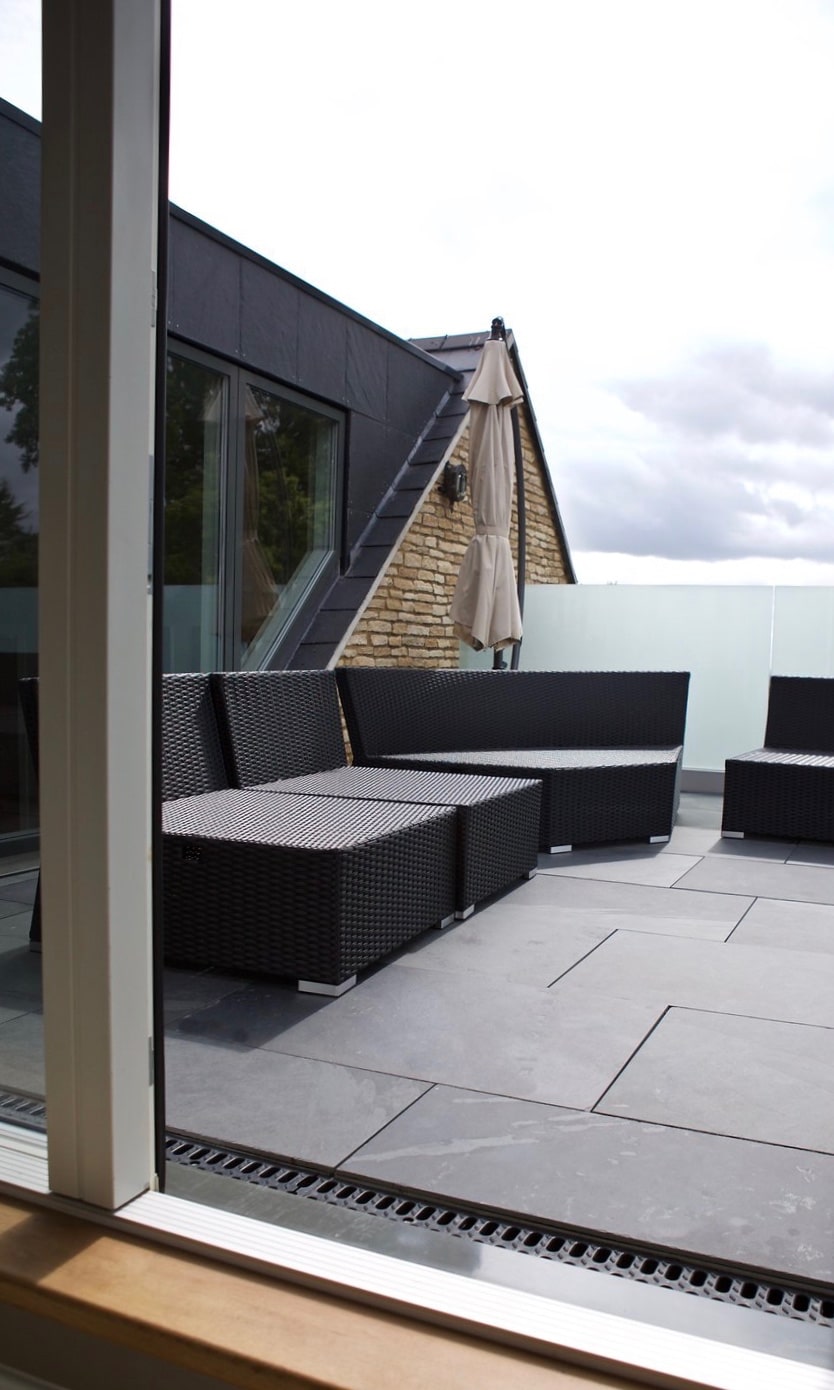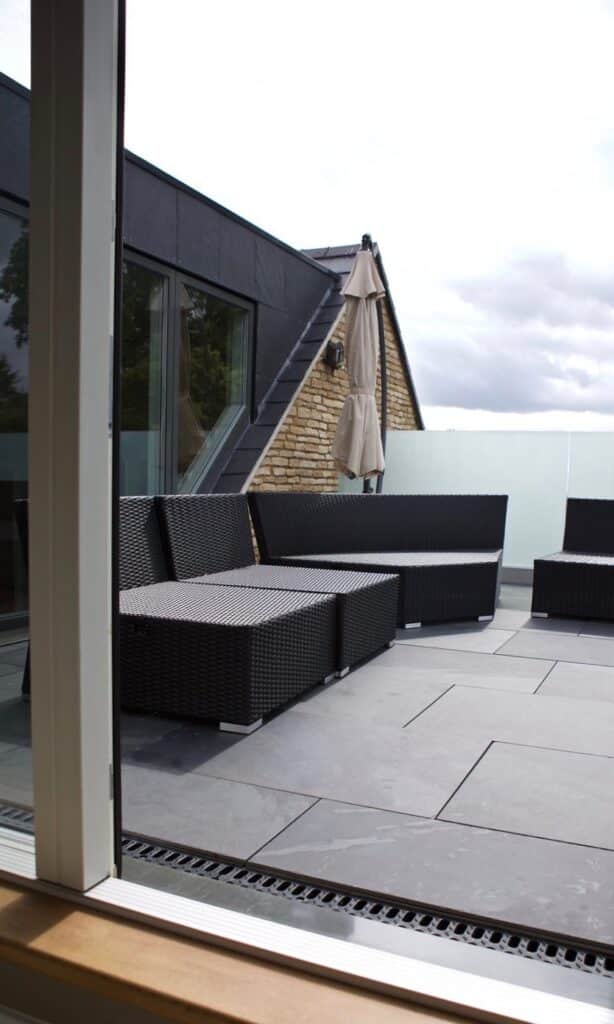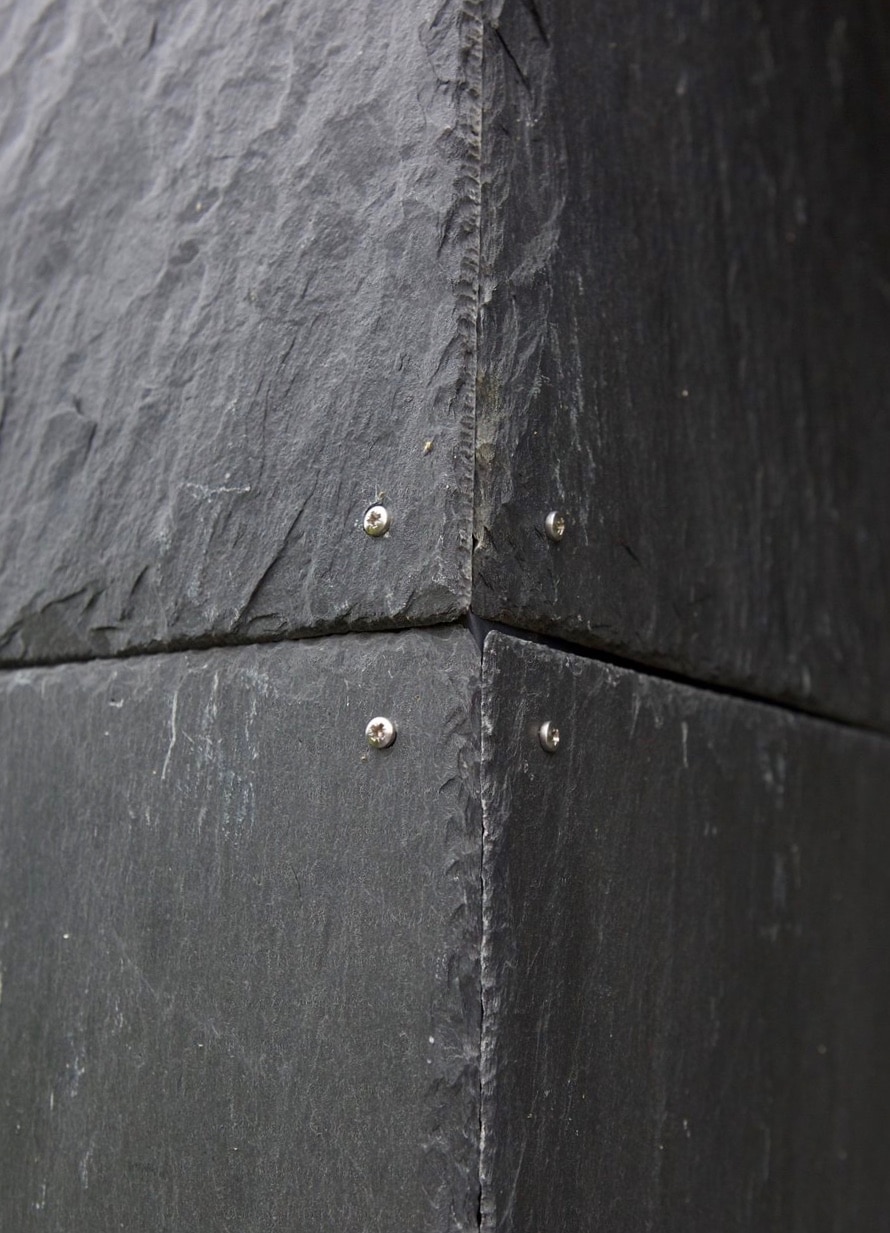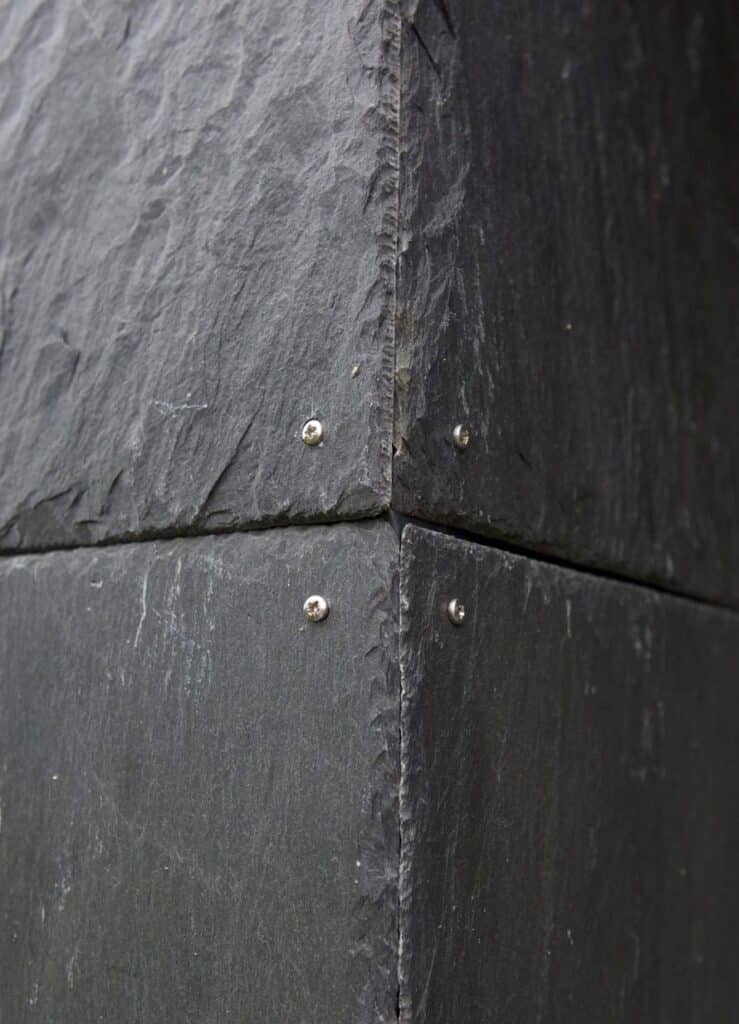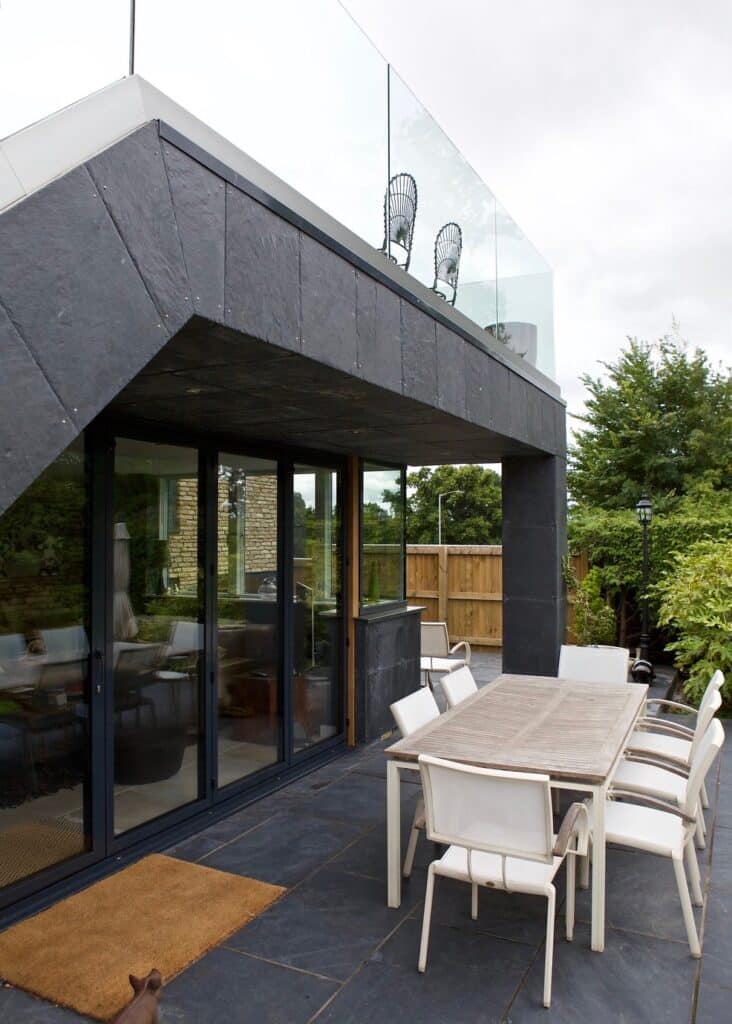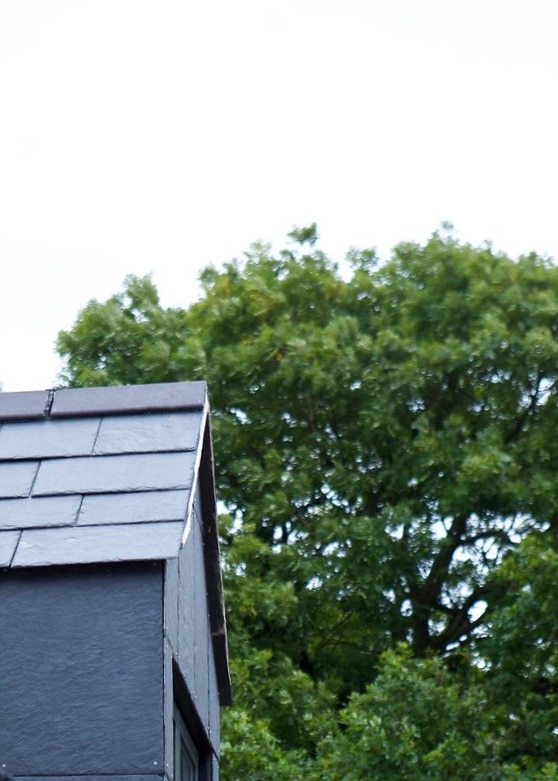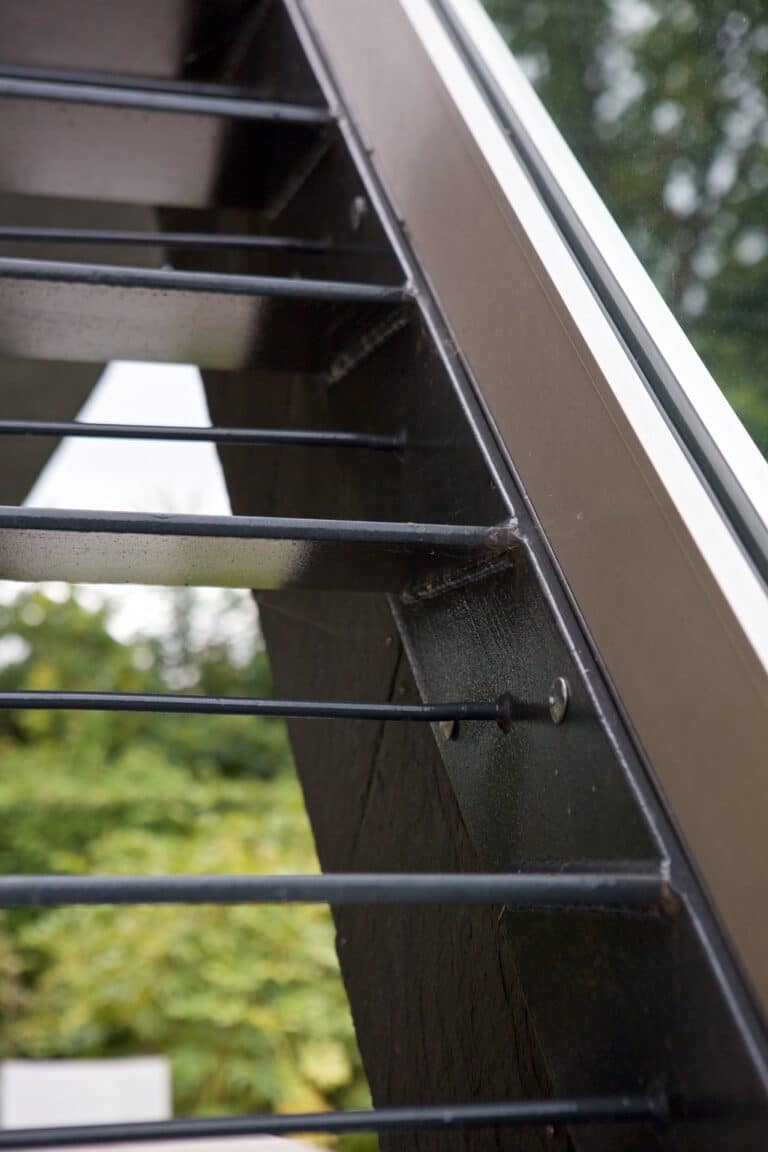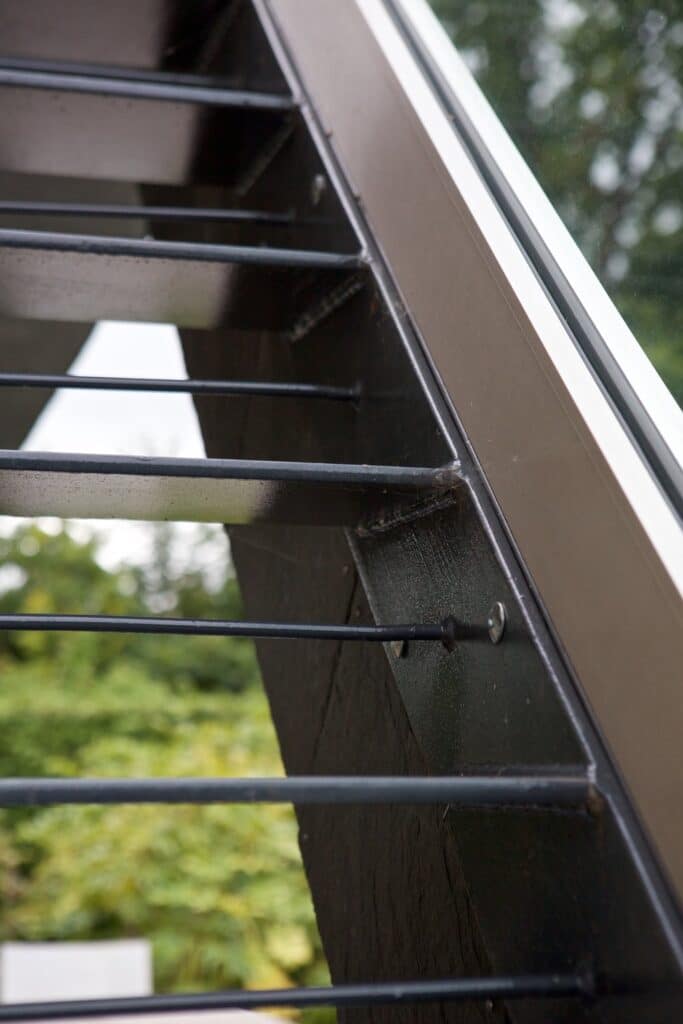 Sustainable Measures
Photovoltaic panels
Natural sustainable materials and reused materials
Environmental construction policy to minimise chemical use and construction waste
Passive solar gain regulation/orientation studies undertaken during design
Electric car charging and allocated space for future battery installation
Minimal internal structure to allow future alteration
High insulation levels (low U and Y values)
Home working space
Eco New Build
Chippenham, North Wiltshire